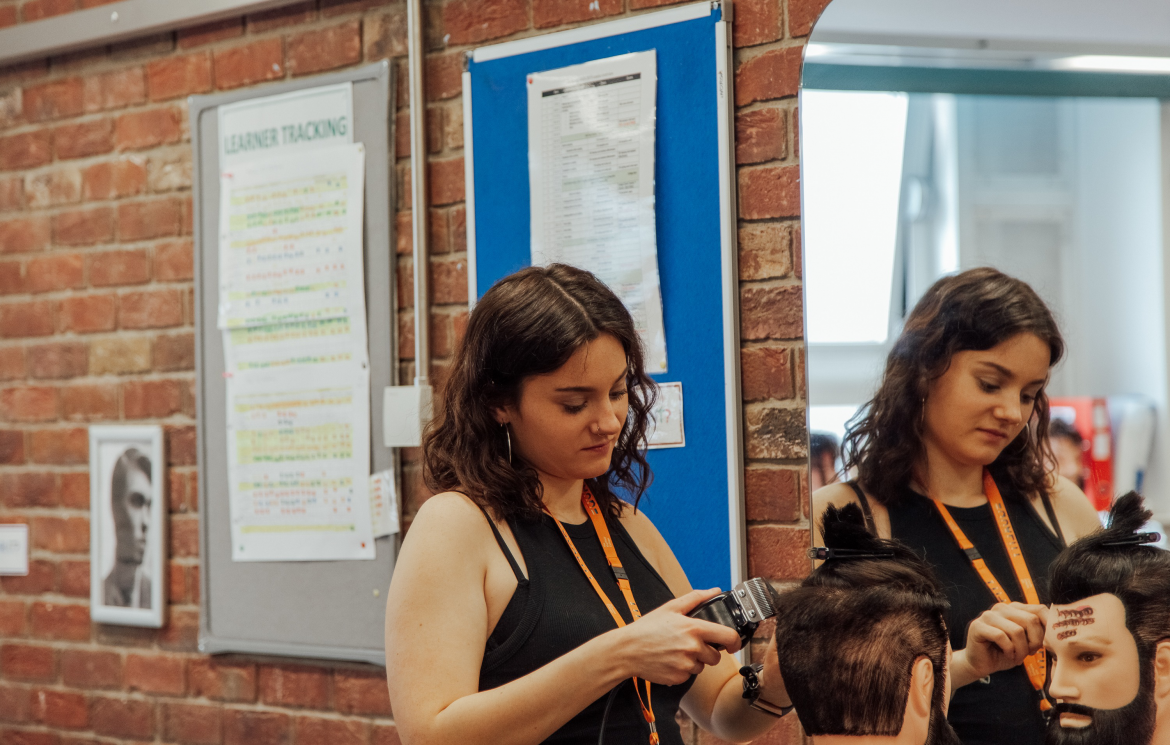 After a year of everything being on hold, it's time to get moving.
After a year of missing out on so many experiences with your education, with your career plans and with your friends, we've all made the same promise: that we'll never sit still and watch the world go by again.
If you want it, you've got to do it. Grab it by both hands and put the last year behind us.
It's time to shake off the frustrations of plans being cancelled, dreams rearranged. If the first half of this year was great for making plans, the second half is your time to make them happen.
This is your time. This is your career.
2021 is far from done.
Here's how to get the most out of the rest of the year:
1. Go for your career dreams
We've all mapped out how the next few years look; which festivals you're going to, which countries you're visiting or how you're going to achieve your dream job.
It's time to make those dreams a reality. Simply let us know what your dream career is and let us show you how to get there.
Our A Levels and study programmes are matched to so many amazing careers and will help you get to where you want to be with the skills and experience you need to make sure you're a success.
With 100s of qualifications in more than 18 subject areas, from performing arts to policing, there's no better place to start your career than at The Sheffield College. Why not visit our courses page to begin exploring the qualifications we have on offer.
2. Experience work like never before
Getting work experience after the last year won't be easy, but we provide opportunities like you've never had before!
As part of your study programmes, you'll get the opportunity to meet employers, ask them questions, take part in masterclasses and work on projects set by them. This year alone, design students have worked on rebranding projects with local agencies, media students have helped live stream Tokyo 2020 Paralympic draws and IT students have helped in a Sheffield-wide scheme to distribute laptops to those without.
That's without mentioning visits to the workplace or our virtual reality work experience hub.
But we really do know how important experiences are. All students will take part in some career experience, whether that's an industry taster or placement, or preparation for self-employment.
Our Employer Skills Academies provide exclusive opportunities to work with some of the best local and regional employers, in their own branded classrooms. Click here to have a look at some of the people we work with!
3. Embrace student life
There's more to being a student than just studying!
Even though we've missed so many experiences in the last year, we're determined to help you catch up by hosting some of the best events and giving you the best opportunities.
As a student with us, you'll be able to:
attend Freshers' Fair on the first week of term
meet likeminded people in one of our clubs or societies
join our Students' Union to campaign and influence on local, national and international issues that concern you and your student community
get fit, take part in activities and compete for our sports teams
take advantage of Totum student discounts and do more, for less
You won't want to miss out!
Visit our student life webpage to find out more.
4. Study in the best facilities around
Whether you've been studying in your bedroom, your kitchen or a socially distanced classroom, we know it's not where you wanted to be.
You want and deserve to be studying in the very best facilities around. Facilities that look and work just like those in real workplaces; that give you opportunities to train on state-of-the-art equipment; that give you the chance to get experience when it's so hard to come by.
It's because of our training kitchens, beauty salon, hospital ward, construction and engineering workshops, theatre, tv studio and more, that we're confident in saying that we have the best facilities around.
We can't wait to invite you in to view our facilities in person, but in the meantime, why not use our virtual 360 tours to take a look around.
5. Access free training and support
We know that after the uncertainty of the last year, you may need some additional support; that's where our Student Support Team come in.
Our Student Support Team are a dedicated team of experts who can help you with:
funding your study programme
travelling to college
other financial costs (free college meals, student support funds, learner loans, etc.)
childcare
your mental health and wellbeing
and so much more!
We also have a dedicated Careers Advice Service who will be on hand to help you achieve your dream career by providing guidance and resources, as well as hosting careers events throughout the year. The Careers advice team will also be on hand to advise you of any free training or courses that become available that could help further your career!
Next steps
We know that for a lot of you there will be a lot to think about this year, which is why we want to make achieveing your career goals as simple as possible! This is your time, this is your career.
To get started on your career journey, why not explore our subject area pages - click here to find your perfect study programme.
Remember, 2021 is far from done.