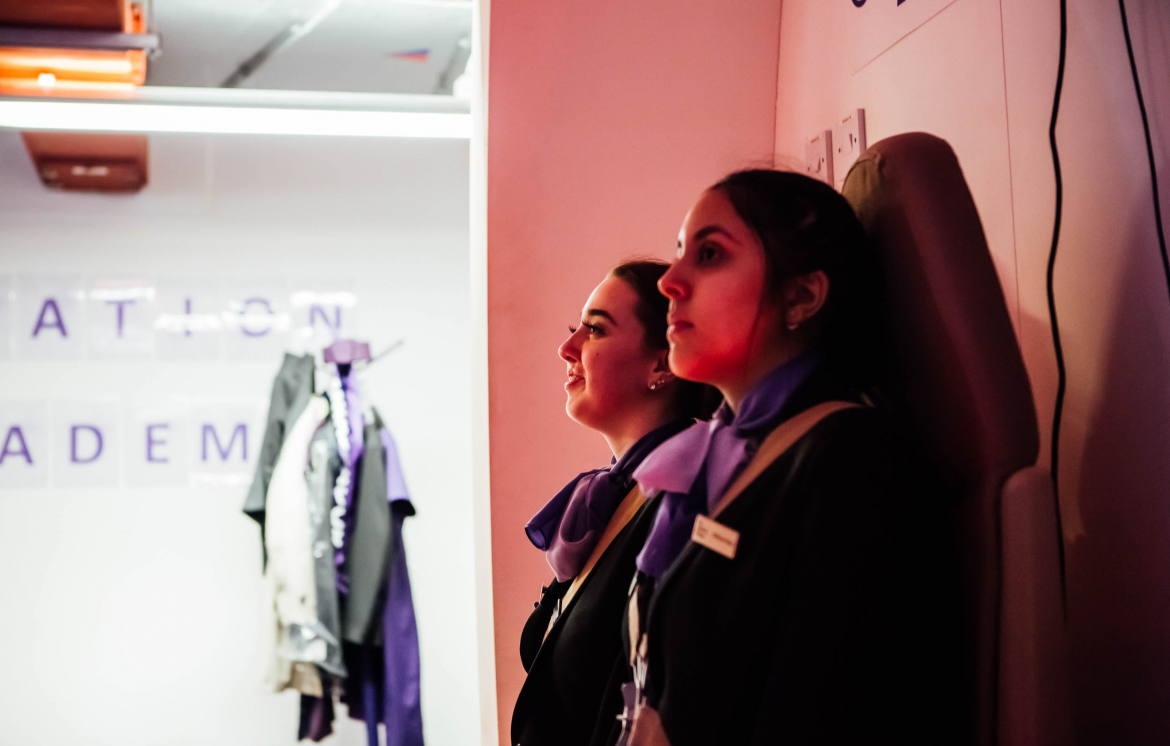 So, let's get started. This sector offers a wide range of careers in many different fields such as hotel management, aviation, the cruise industry, and many others. To keep it short and snappy for you, we've highlighted just some of the exciting careers in travel and tourism below:
Travel agent
As a travel agent you will get to make all the exciting travel arrangements for your clients. Including helping them pick the perfect destination, the right accommodation, flight times, which airport to travel to and from and any other special requests they may have. You can master all the required skills here with us at The Sheffield College.
If you think you'll enjoy working with customers every day, and you've got a thirst for learning more about destinations all over the world, then being a travel agent would be right up your street. As a travel agent you could earn up to £14.00 an hour!
Cabin crew
Being a part of cabin crew, it will be your responsibility to ensure that your passengers have a safe and comfortable flight. As a part of the passenger's journey you will also provide them with a service, supplying refreshments and attending to any other requirements they may have. We can teach you all you need to know about the roles of cabin crew and in-flight safety.
If you're a people person, work well in a team and want to travel the world while you work, then cabin crew would be great for you! As a member of cabin crew, you could earn up to £15.50 an hour.
Tourist guide
There's no better way to discover a new place when travelling than by completely immersing yourself in the culture and spending a good chunk of time there. Whether that's going way back and discovering the history of a place, finding the best food and drink trails around, getting to now the monuments, or taking everything in by foot, you're sure to become a bit of an expert!
If you find that a particular place captures your heart and imagination, and you'd like to stay and work, a career as tour guide could be a brilliant option. It would give you more time to discover your new favourite place and share your knowledge with others. A tour guide could earn £30,000 a year but this is completely dependent on the amount of hours you work!
If these careers have given you the travel bug, visit our Sector-specific Open Day for aviation, tourism and events on Thursday 24th February 2022, 4pm – 7pm at our City Campus to find out more about the exciting careers in travel and tourism. Book your place here: www.sheffcol.ac.uk/open-days