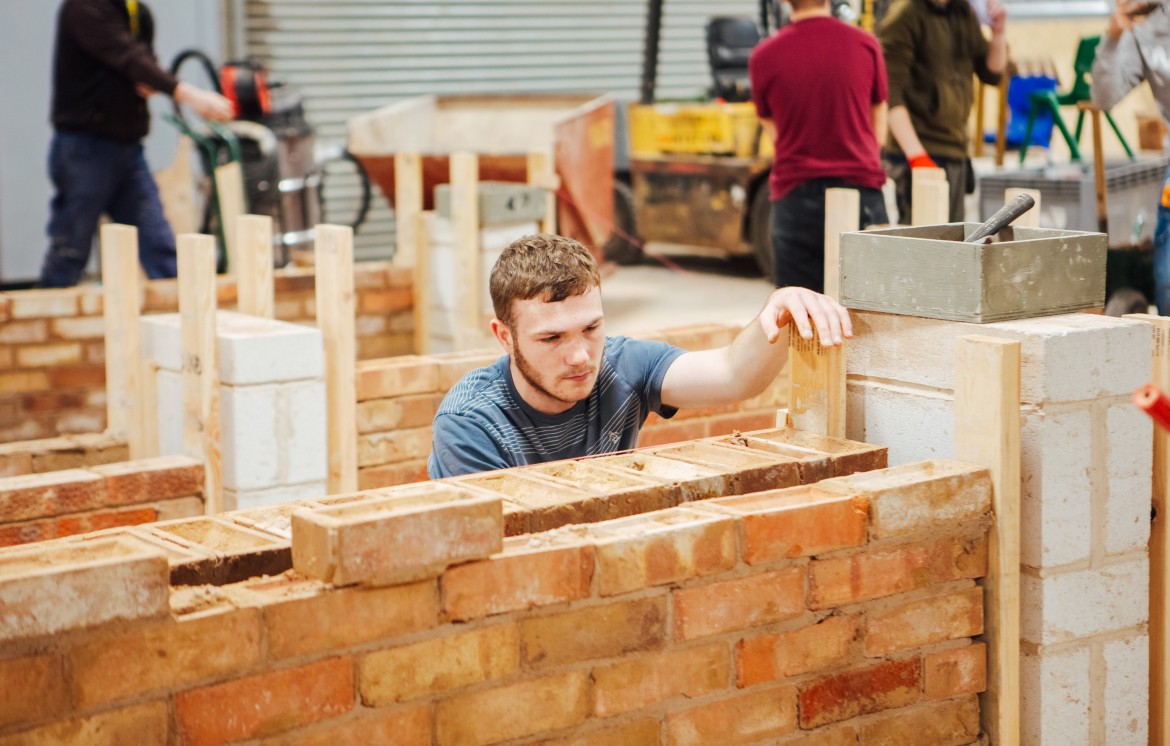 At The Sheffield College we offer a variety of Construction and Building Trade study programmes which will equip you with the skills for a successful career in industry.
Here are 5 things you should know about studying construction at The Sheffield College:
1. We have a large variety of study programmes ranging from entry-level to Higher Education
Not only can you apply for our construction study programmes straight out of school, but we also offer study programmes at University level, as well as a variety of Apprenticeships meaning there really is a course available for everyone.
2. You will be learning from seasoned industry professionals
Many of our tutors have worked in the industry in some form or another before making the jump into education, so they have invaluable skills, knowledge and experience that you can learn from. They also know what it takes to make it in the industry so they can advise you on getting work experience, finding an Apprenticeship or where to look for a job when you finish your study programme.
3. You will be learning in industry-standard facilities
Our custom-built facilities are what really sets our construction study programmes apart. We have dedicated spaces for all of the key construction trades, including: Carpentry and joinery workshops (with enough floor space for life-size projects!), Bricklaying workshop with individual work stations, Painting and decorating studio with individual work stations, Sign making classrooms with CAD and large format printing machine, a Fully-fitted plumbing workshop, and an Electrical installation workshop
4. Throughout your study programme, you may be set live briefs by local businesses
Seeing as many of our tutors have worked in the construction sector, we have a lot of connections with local businesses and employers in the industry. This means that you'll have plenty of opportunities to interact with those people who might be looking to hire you in the future! These interactions could take the form of a live project brief, which will mirror actually working in industry and allow you to develop the skills you have been learning in the workshop.
5. You will be encouraged to undertake work experience whilst studying
At The Sheffield College, we know that work experience is vital in helping you to fully understand what you've been learning in the classroom and in making you stand out from the crowd when it comes to applying for jobs.
All of our study programmes in this area contain an element of practical work experience, and our tutors also aim to introduce students to the workplace through study visits to local civil engineering projects. You can also contact our Industry Placements Team who can assist you with finding a local employer to facilitate your placement.