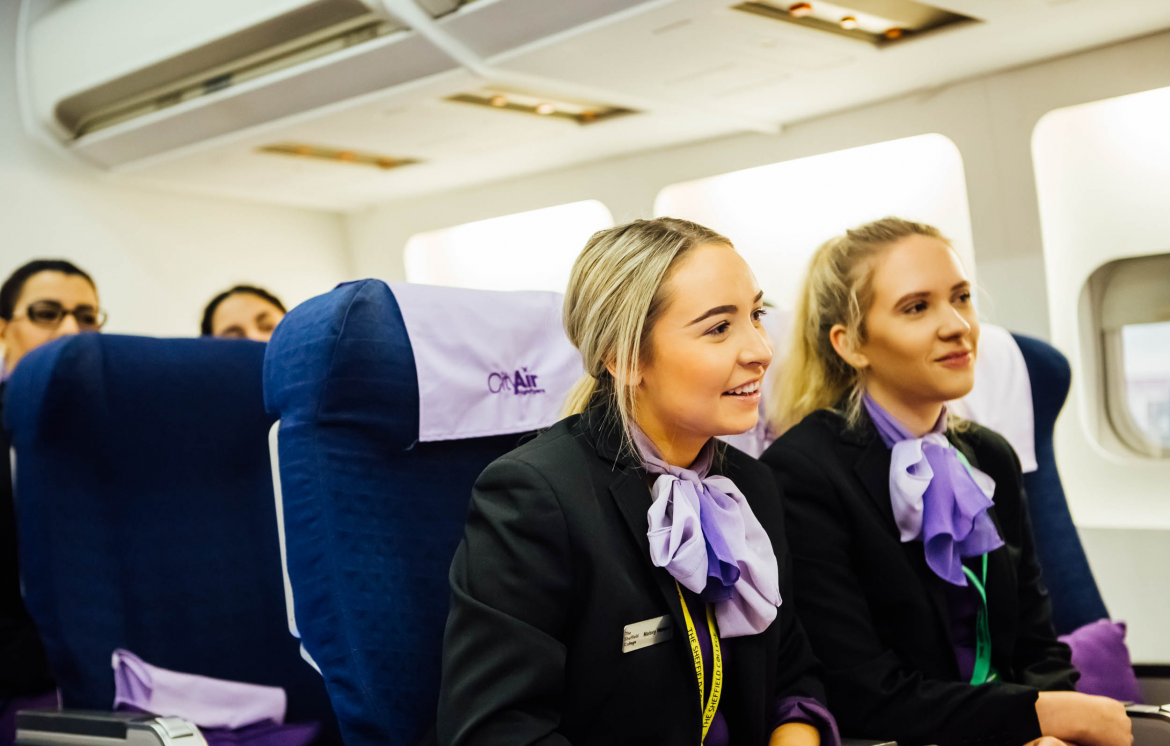 What is an Aviation, Tourism and Events study programme?
Aviation, tourism and events may just be one of the most exciting sectors you can work in, allowing you the possibility to travel internationally and see the world while you work. And as if travelling to international countries wasn't exciting enough, you're also open to other opportunities such as:
amazing life experiences like working at festivals and sporting events
a variety of job roles, from working in a hotel, an airport or working as cabin crew
no two days being the same
developing transferrable skills which are valued in all industries
opportunities to progress and develop in your chosen career
Which study programme would be right for me?
We currently offer:
Air Cabin Crew
Travel and Tourism
If you're unsure about which level or route is for you, our staff are always happy to point you in the right direction. At our Open Days, you can come and see what we have to offer for yourself! To book your place at our next Open Day on Wednesday 24th November 4-7pm, click here.
Once you've decided which courses you're interested in, click here to find out what campus you need to attend for which subject. You can view our study programmes here.
What can I expect from an Aviation, Tourism and Events study programme?
Depending on what you choose to study, you could be learning about the business of travel and tourism, the UK as a tourism destination, as well as customer service in travel and tourism. You will learn about tour operations, holiday representatives, events management, entertainments for holidaymakers and sustainable tourism.
If it's specifically air cabin crew you are interested in, you will gain an introduction into safety procedures, standard operating procedures, aviation medicine and the glamorous side of impeccable grooming that is essential to the industry.
Not to mention that you will also be taught by industry experts! Our members of staff haven't been teachers all their lives, they've also worked out in industry for organisations such as Virgin Atlantic and East Midlands Airport. Their knowledge is invaluable.
If you're looking to take the first steps in your career path, why not attend one of our Open Days? There will be opportunities available to speak to the people who will be teaching you and have a chat about what each course involves, so you can decide which study programme is best for you: https://sheffcol.ac.uk/open-days
Where will I be learning?
You will be based at our City Campus and have the opportunity to learn in our life-size plane simulator or on our airport security desk. Without a doubt you'll get a taste of what doing the job is actually like.
To find out more about the programmes we have on offer, the facilities that you could be learning in and the support you could receive from The Sheffield College, why not attend our next Open Day? You can find out more here: https://www.sheffcol.ac.uk/open-days