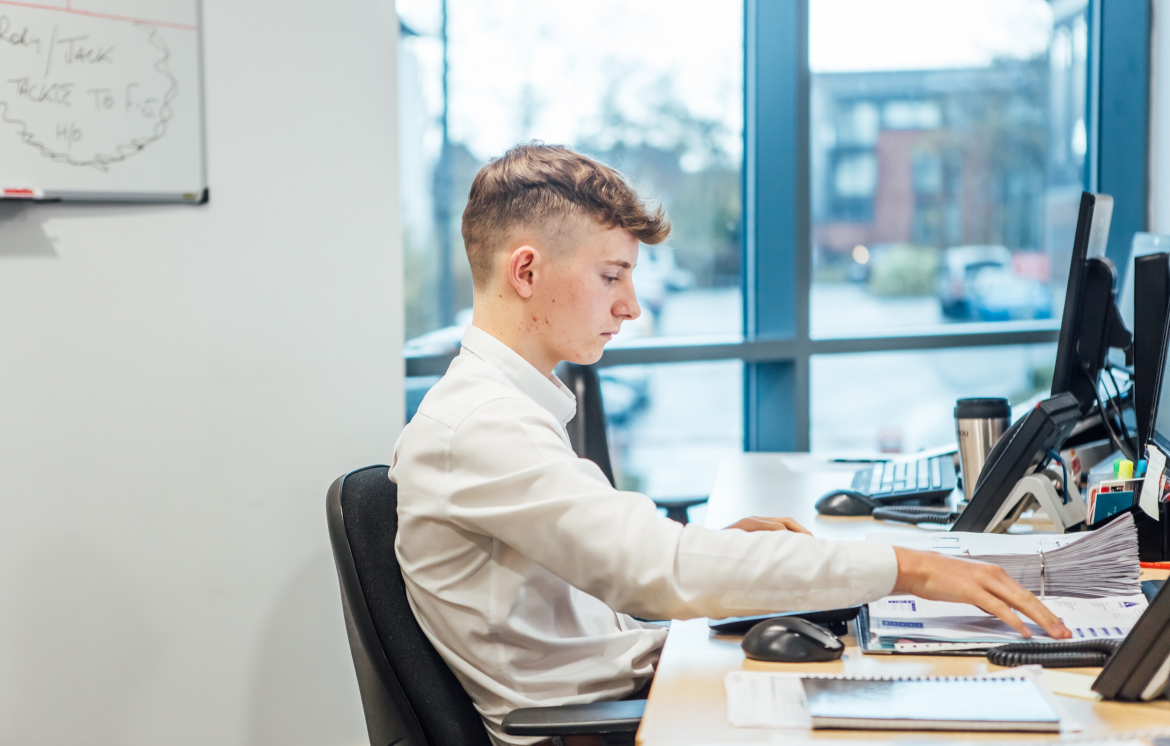 Here are some of the benefits of booking a one to one drop-in session…
Short and sweet
The drop-in session is a chance for you to meet the Job Connect team and get the answers to any burning questions that you may have. Are you a current student looking to progress onto an Apprenticeship? Are there even any Apprenticeships in your subject area? Book a session to find out.
The perfect apprenticeship
The Job Connect team have supported numerous candidates through the application process and know what employers look for in an application. After your drop-in session has finished, you are invited to use the Student Central facilities to begin your application.
What will I be learning?
The Job Connect team can also talk to you about any of the Apprenticeship Standards on offer and what you will learn during the Apprenticeship. If you can't find the right vacancy at the moment, you can apply for the Apprenticeship Standard instead where you will then be informed when vacancies become available.
Are you eligible?
At the drop-in session, the Job Connect team can also check your eligibility for the Apprenticeship. The grades required will depend on the programme or the employer, and will need to be met for your application to be submitted. If you don't meet the eligibility criteria, they can suggest alternative pathways and other options.
How to book
If you would like to book a 1-1 session with a member of our Job Connect team, they are running sessions everyday between 2pm - 4pm, which can be booked via the receptions at any of our campuses (City, Hillsborough, Peaks and Olive Grove).
When booking, please state which subject area you are interested in as this will determine your Job Connect consultant.