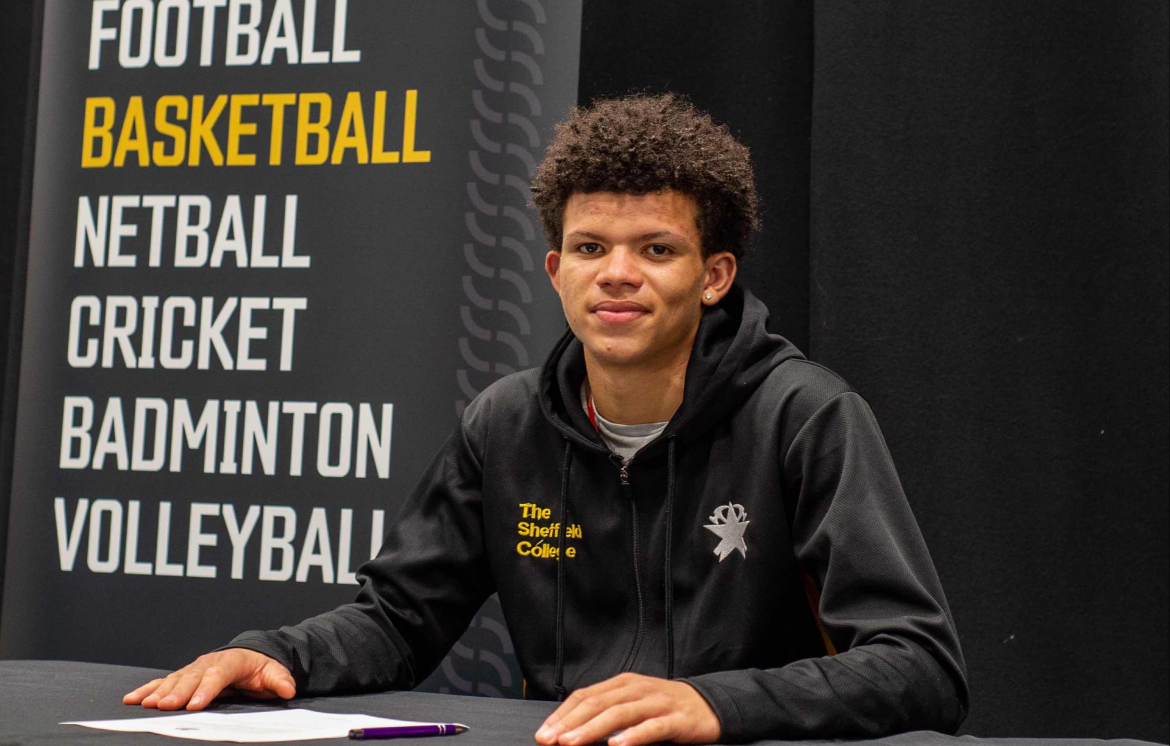 A Sheffield College sports diploma student has secured a professional contract with an international sports team.
Hensy Sako, 19, has moved to Italy to play for the professional basketball team Angri Pallacanestro based near Naples. His contract started on October 1st, 2021.
Hensy has recently completed the Basketball Elite Performance Sport Level 3 programme at The Sheffield College's Hillsborough Campus on Livesey Street.
The player development programme for 16 to 19-year-olds combines top-level basketball training and academic education.
Hensy said: "It feels great being in Italy. I am getting to know my teammates and adapting to the lifestyle here. I am really looking forward to starting the season."
He explained: "I've been playing basketball my whole life. After one of our games that was live streamed, the Italian team contacted me via email."
Hensy's ambition is to have a long career as a professional basketball player.
He said: "I also want to give back to the basketball community in Sheffield as they helped me become the player I am today.
"The course at The Sheffield College was great as I was able to balance studying with my basketball training."
Bradley Connor, Course Leader, Elite Basketball Performance Level 3, The Sheffield College, said: "Hensy has worked incredibly hard and is extremely deserving of the opportunity to play in Europe."
He added: "All the coaching staff are very proud of Hensy's achievements, and he's a great example to other students on our basketball programme.
"Hensy has the potential to compete with some of the best players in Europe and I'm looking forward to seeing his career develop over the years to come."
This September, the College launched the Elite Sports Employer Skills Academy to support the sporting talent of the future and young people like Hensy by attracting curriculum backing from employers in the sport and leisure industry.
The initiative is part of the wider employer skills academies programme that covers a variety of sectors including business and enterprise, construction, catering and hospitality, cyber security, engineering, games, animation and special effects, information technology, professional make-up and sport.
Employers co-design the curriculum to simulate real-life work and provide masterclasses, projects, workplace or industry relevant visits and placements to enhance students' employability skills.
Students learn about all aspects of the businesses that are backing their academies alongside completing a vocational qualification and can progress to an apprenticeship, employment or a university level course afterwards.
Find out more about our next open days taking place on November 9th and 24th, 2021.