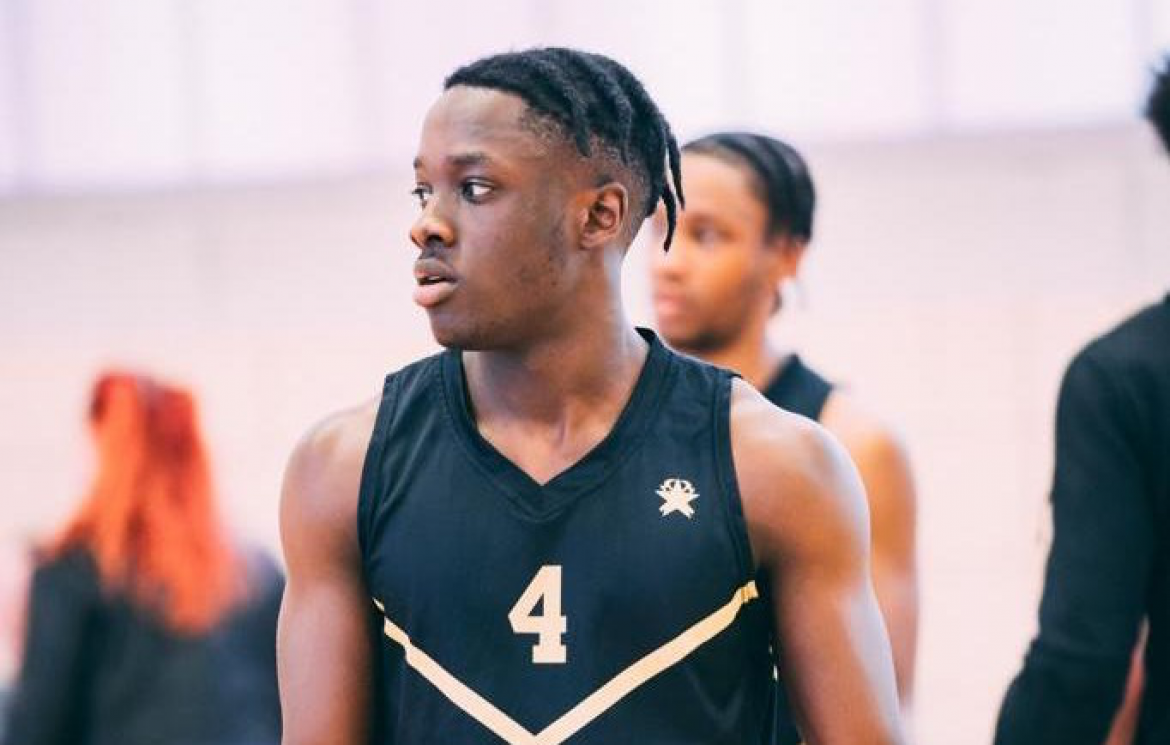 Talented basketball players from The Sheffield College are getting set to move Stateside.
Five students who have the potential to turn professional have been offered athletic scholarships at community colleges and a university in America.
Bradley Connor, Basketball Course Leader and Coach, The Sheffield College, said: "It feels great that we have so many students who are fulfilling their dreams and heading over to the United States to get a life changing opportunity to play in front of packed arenas and receive outstanding basketball coaching."
He added: "This will give them a fantastic platform to follow their dreams of either making it to the NBA or coming back to Europe to play professionally. It is extremely difficult for UK basketball players to receive a full athletic scholarship in the USA, made even tougher due to the impact of the pandemic.
"Due to the 2020/21 season being cancelled, USA college players have been given an extra year of eligibility making it the toughest ever year to receive a scholarship. All players will have their tuition, accommodation and meals covered allowing them to fully focus on their academics and basketball," he explained.
The students who have been offered scholarships starting this September, after finishing their college courses this summer, are:
Charles Okafor - Hill College in Texas

Jude Lambert – Central Arizona College in Arizona

Nathan Jones – Seward County College in Kansas

Declan Kom – The Patrick School in New Jersey

Camil Ait Si Brahim - McMurry University in Texas
In addition, Jamie McGrail has recently represented Gibraltar's Men's team, and was the youngest member of the team. Julia Borg is also representing Malta U18's Women's team. Their first game takes place on July 26th against Albania.
All of the students are completing a Sport Basketball Elite Performance Level 3 study programme. Some of the students are additionally completing the Diploma in Sporting Excellence (DiSE) with Basketball England aimed at talented players who have the potential to turn professional and play internationally.
The College has been chosen by Basketball England, the sport's governing body, to be part of the England Development Programme for basketball in Yorkshire.
Students learn about developing a career in sport, nutrition and managing their lifestyle to achieve excellence, and study and train at the College's City Campus, on Granville Road, and Hillsborough Campus, on Livesey Street.
Student Declan Kom, 17, said: "Getting a scholarship was an amazing feeling as it validated all the hard work over the years. It's been great to see my friends and family and teammates, who have supported me, being so proud of me. I am looking forward to taking my game to the next level."
The Sheffield College's players are going from strength to strength. Charles Okafor recently won the slam dunk contest at the 2022 Foot Locker Hoopsfix Allstar Classic. You can watch the winning moment on this YouTube video.
Several players also received Individuals Honours for 2021/22 in the Women's Elite Academy Basketball League (WEABL) and the Elite Academy Basketball League (EABL) earlier this academic year. Find out more here.
The basketball teams are also part of the College's Elite Sports Academy, which is one of 17 employer skills academies that support students to develop the industry relevant skills they need to go further in their careers.
Find out more about courses starting in September.
Pictured: Declan Kom, 17, is one of The Sheffield College students who has secured a basketball scholarship in the United States.