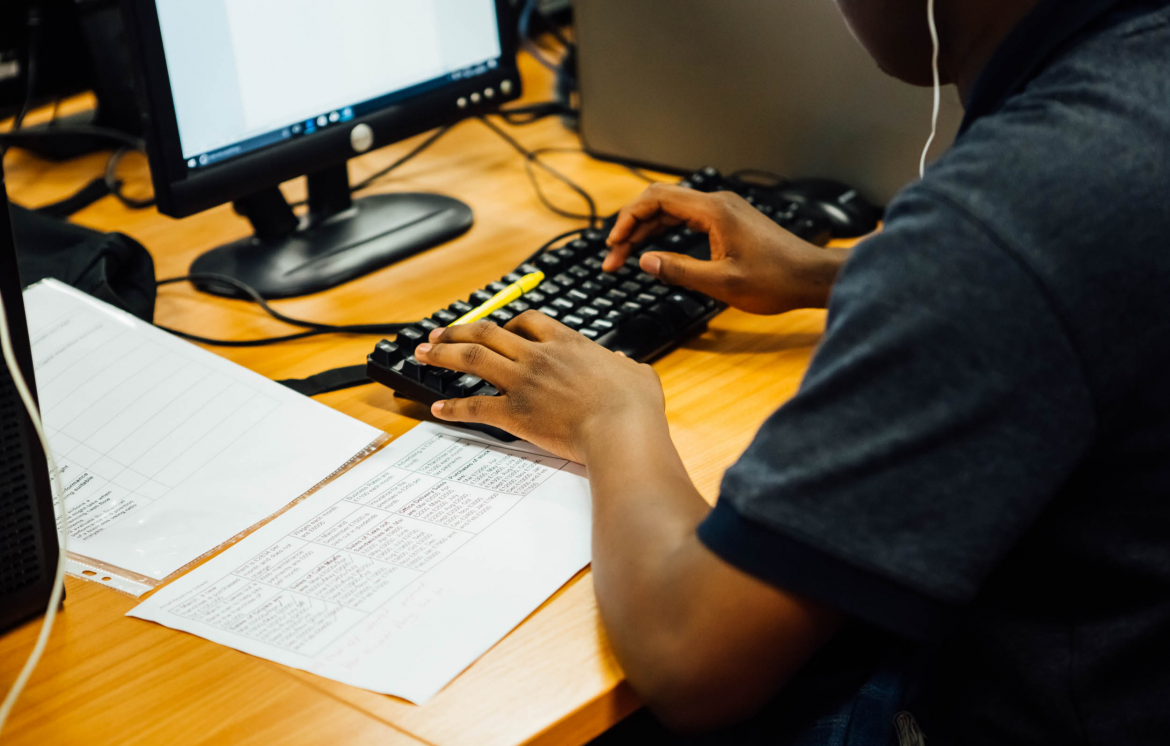 Updated: August 3rd, 2021
1. When will students receive their results?
In line with guidance from Ofqual, some academic and vocational qualification results will be available on the following dates below.
The results that will be available are those classified by Ofqual as 'most similar to GCSEs and A Levels used for progression to further and higher education'.
This refers to mainly BTECs and a small number of other qualifications where the assessment method was based on partly or entirely on teacher-assessed grades.
This means that:
A Level results and results for vocational and technical qualifications that are similar to A Levels will be emailed to students from 8.30am onwards on Tuesday, August 10th, 2021.
GCSE results and results for vocational and technical qualifications that are similar to GCSEs will be emailed to students from 8.30am onwards on Thursday, August 12th, 2021.
All other vocational qualification results, where the assessment method was via a test/exam or assessment of practical skills, will be issued throughout August according to the usual timescales and when they are made available by the various awarding organisations.
Please note that your results will be sent to your college email address, your personal email address where we have one and they will also be posted on the Learner Hub.
Due to the volume of emails being sent, please note that it may take a little time after 8.30am for your results arrive.
2. Can I collect my results on campus?
No. All students will receive their results online. Although coronavirus restrictions have eased, please do not attend the campus to collect your results.
Due to our large student community, we are continuing to take a cautious approach during August 2021 to help keep students and staff safe.
3. When will I receive my results certificates?
We will be in touch when we have received certificates from awarding organisations to let you know when to expect them.
If you have any further queries about your exam results, please email exams@sheffcol.ac.uk
4. Where can I get support to help me decide my next steps?
Our staff are here to support you if you are not sure of your next steps.
The Careers Advice Team provide independent information, advice and guidance on the options available to you. Please email CEIAG@sheffcol.ac.uk or call 0114 2602600.
5. What are the next steps for students continuing at The Sheffield College?
If you are staying with us and you have the grades you need, please attend your enrolment appointment on campus where we will confirm your place with us. You'll need to bring proof of results and ID.
If you haven't got the grades you were expecting, please don't worry. Please do still attend your enrolment appointment and we'll find you an appropriate study programme based on the grades you have achieved.
For more information, please visit our Enrolment at The Sheffield College 2021/2022: FAQs.
6. What did the government decide about exams this academic year?
The government released guidance on exams, and how schools and colleges should award qualifications this year in light of the Covid-19 pandemic.
For most of our students completing vocational and academic qualifications, the government confirmed some exams were not going ahead this year, including GCSE English and maths.
However, there were some exceptions to this, where exams did go ahead. This included:
Subjects where it is critical for vocational students to be able to demonstrate occupational or professional competence in order to complete their qualification and enter employment e.g. Dental
Functional Skills English, Maths and ICT qualifications
ESOL (English for Speakers of Other Languages) qualifications
7. How have grades been awarded in the absence of exams?
Colleges were asked to submit teacher-assessed grades for students to exam boards in June 2021.
These grades have been subject to a thorough internal and external quality assurance process with the exam board having the final say about your grades.
Please note that teacher-assessed grades have not been applied to all qualifications. There are some qualifications where students' work has been assessed as normal and that, therefore, have not require teacher-assessed grades.
The assessments have differed on a course by course basis. Tutors have only assessed students on the content taught because of the impact of the Covid-19 pandemic.
8. What have the teacher-assessed grades been based on?
Teacher-assessed grades have been based on your performance throughout your course. Students have only been assessed on what they have been taught.
When determining the grade, tutors were required to reflect the standard of your performance, not your potential.
The guidance issued by the government identifies the evidence that your tutors were able to use to inform their decision about your final grade. This evidence included:
Key pieces of work in some subjects.
Any coursework that has been completed or partially completed.
Assessments already completed.
Teacher estimates from throughout the year.
In-class assessments scheduled after Easter.
Mock exams and tests you have already completed.
Records of progress and performance over the course of study.
The assessments have differed on a course by course basis.
9. Have grades been decided by an algorithm, as was the case last year?
No. This year's grades have not been determined by a computerised formula.
10. Have grades been assessed against a national standard?
Yes. Grades have been based on a process involving teacher assessment against national standards defined by the awarding bodies and exam boards.
The awarding bodies and exam boards reviewed schools' and colleges' internal quality assurance processes before they submitted grades to ensure they were rigorous and in line with national standards.
11. Can students appeal their grades?
Students will have the right to appeal their grade if they think their grade is wrong. Please be aware that grades can go up, down or stay the same as the result of an appeal.
Your first step should be to speak to the College, as soon as possible after receiving your results, to get feedback and advice.
The appeals process, including deadlines, will be explained and included in the information that tells you your results.
You can only appeal for the following reasons:
There was an error in the way the College followed or applied its procedure for determining your teacher assessed grade.
The College did not make a reasonable judgement when deciding which evidence to use to determine your teacher assessed grade.
The College did not make a reasonable judgement about your grade based on the evidence gathered.
There was an error in the way that the College conducted the centre review process.
The exam board made an administrative error.
In the event, that the exam board finds a grade is not reasonable, they will determine the alternative grade and inform the College.
In cases of disagreement between the College and the exam board, or if the student disagrees with the centre or the exam board, the case can be referred to Ofqual's Exams Procedure Review Service (EPRS).
The exam board's decision on the grade following appeal will stand unless the EPRS finds that the exam board has made a procedural error.
If you do want to find out more, please discuss this with your tutors or email appeal@sheffcol.ac.uk as soon as possible after receiving your results.
Useful resources
For more information, please read Ofqual's Student Guide to Awarding: Summer 2021.
The Department for Education's Awarding Qualifications in Summer 2021 guidance document also has more information.