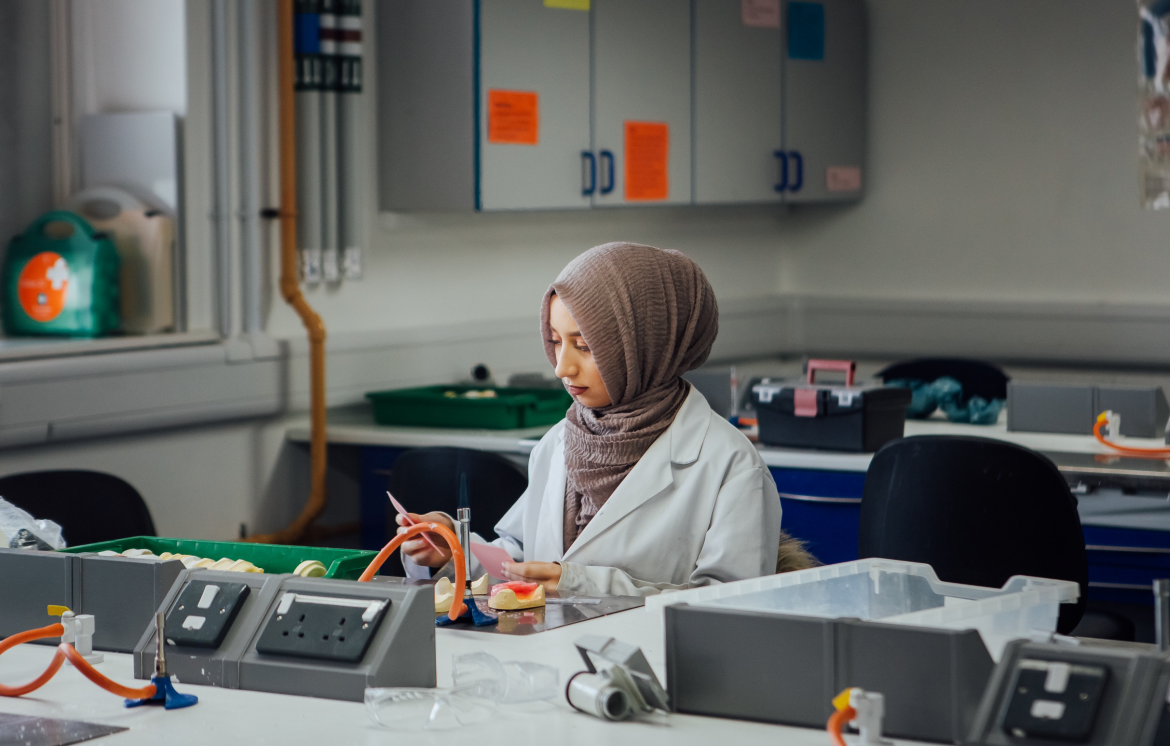 Myth: I can only study an Access course if I'm aged 16-18
This one is most definitely a myth! The beauty of an Access course is that there aren't many entry requirements or an upper age limit, because university is not just for 'young people', you know! We want to make opportunities available to those ready to work for them.
For most Access courses, a grade C/4 or above in GCSE English and Maths (course subject dependent) is desirable. Please check individual course subjects for specific requirements.
Myth: I've been out of education for a while so I can't apply
Why couldn't you apply? Access courses are specifically designed for people who may have had a gap in their education, so there's absolutely no reason why you can't apply as a mature student.
If you're feeling a bit nervous about throwing yourself back into it all, don't worry - we can assure you you're not the only one who will be feeling that way! The purpose of an Access course is to ease you back into the classroom environment and prepare you for university. Yes it will be challenging, but the course has taken all this into consideration!
Myth: Universities don't accept this type of qualification
This is probably the biggest myth of them all - of course they do! We wouldn't just conjure up this qualification without talking to them. Universities have helped develop the courses so they are appropriate and feed into their entry requirements.
Each year over 20,000 students achieve the Access to University Diploma and progress to university courses across the UK. You could be one of them!
Myth: I won't be able to juggle childcare with the demands of an Access course
We won't lie to you, doing an Access course is going to require some hard work and dedication, but it's certainly not impossible to do if you're also raising a family!
On a typical Access course you will likely be in college for classes 2-3 days a week - the rest of your work can be completed at home. If you need help with childcare during the time you're in college, you may be able to apply for financial support with your child's nursery place. Plus, we've got nurseries on site at both City and Hillsborough Campuses!
Myth: There is no financial support available for Access students
Wrong again! The 19+ Advanced Learner Loan, for learners aged 19+ obviously, will cover your Access to University course tuition fees*, isn't means tested or dependent on credit checks. The really great news is if you progress and complete a university course, the 19+ loan is completely wiped meaning you'll only have to pay off your university student loan*
If you need some independent financial advice please visit the Student Finance website or Gov.uk for further details.
*Subject to eligibility
Now that we've cleared that up, time to apply! Click here to view all of our Access courses and apply today.