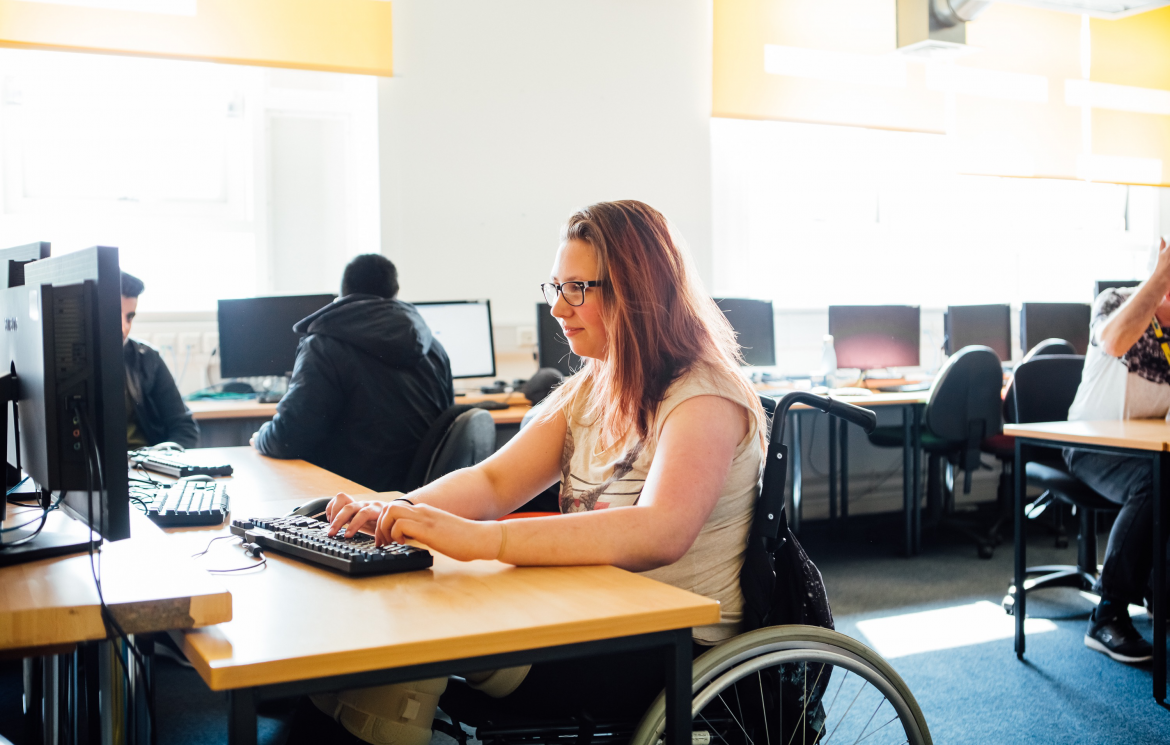 If you think that an Access to HE course is the right path for you, here are our top five tips to make the most of your course!
1. Engage with your classes
Studying an Access course will enable you to develop the necessary skills to progress onto university, so it's important to engage with your studies from the start. Attending all of your classes, listening carefully during lectures and taking notes will give you the best head start - in fact, taking notes can even promote active thinking and improve your attention span!
2. Always try your best
It seems like an obvious one, but it's probably the most important! After all, you will get out what you put into the course. Working with your tutor and classmates and putting the necessary time in will enable you to gain the skills and knowledge you will need to progress into higher education.
3. Seek help if you need it
We understand that being back in the classroom after a few years away might seem a little scary at first, but there's no need to struggle in silence! At The Sheffield College we're proud to have dedicated tutors who are there to support you during your studies. Whether that's help with academic writing, understanding theory or presentation skills, your tutor will be there to guide you through your course.
4. Get to grips with referencing
Getting familiar with referencing will be a key part of your Access to HE assignments. At university you'll be expected to reference in all of your written work, so it makes sense to get to grips with it now! It might seem intimidating at first, but you'll get all the support and guidance you need from your tutors to help you perfect the technique.
5. Allow time for personal study
Students are expected to undertake additional studying in their own time, usually around 10 hours per week in addition to your timetabled classes. An Access course will include large assignments and research which will need to be completed outside the classroom, so be prepared to work hard!
Ready to get started? Click here for more information and to submit an application!