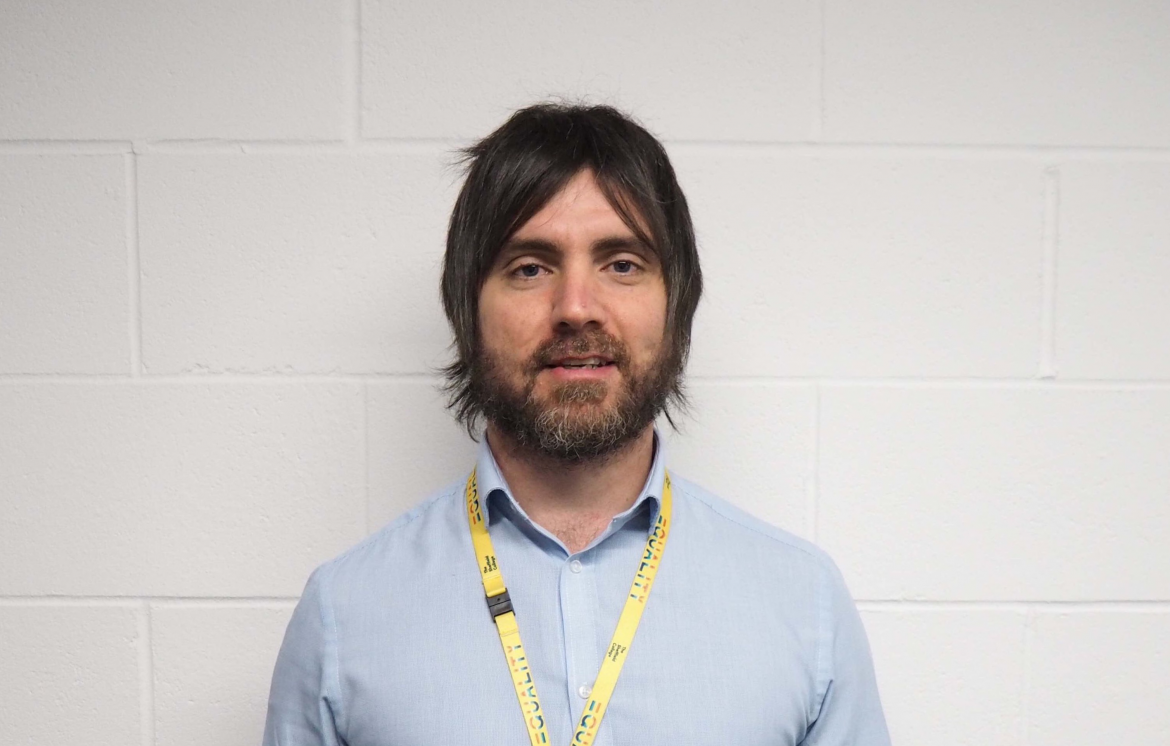 Steve Spence has received a Certificate of Excellence in the Digital Innovator of the Year category of the Pearson National Teaching Awards 2020.
The awards are billed as the 'Oscars' of teaching and celebrate the life enhancing work of great teachers in further education colleges and schools across the UK.
The Digital Innovator category recognises teachers and leaders who are harnessing the power of technology in creative ways to improve teaching and learning outcomes.
As the Teaching and Learning Innovator at the College, Steve's role involves providing strategic leadership and training for the professional development of teaching staff and their teaching practice.
Steve said: "I am delighted to be recognised by Pearson in this way and want to share this recognition with all of my colleagues at The Sheffield College. There is so much positivity and good work happening at the College and our digital journey is just one aspect of this."
Steve has led on the development and opening, this academic year, of a new Innovation Centre for staff, equipped with the latest technologies including interactive screens, virtual reality headsets, a 360 degree camera, laptops and writeable walls and tables.
He is also spearheading new initiatives, accelerated by the remote working and learning response needed during the Covid-19 pandemic. This month, around 1,500 staff took part in an online professional development programme over a two-day period as part of a college wide digital training project.
Angela Foulkes, Chief Executive and Principal, The Sheffield College, said: "Great teachers inspire others and transform lives through learning. I'd like to congratulate Steve for enhancing the professional development and skills of our teaching staff using the latest technology, particularly during the Covid-19 lockdown."
For more information about courses starting this September, please click here or call 0114 2602600.