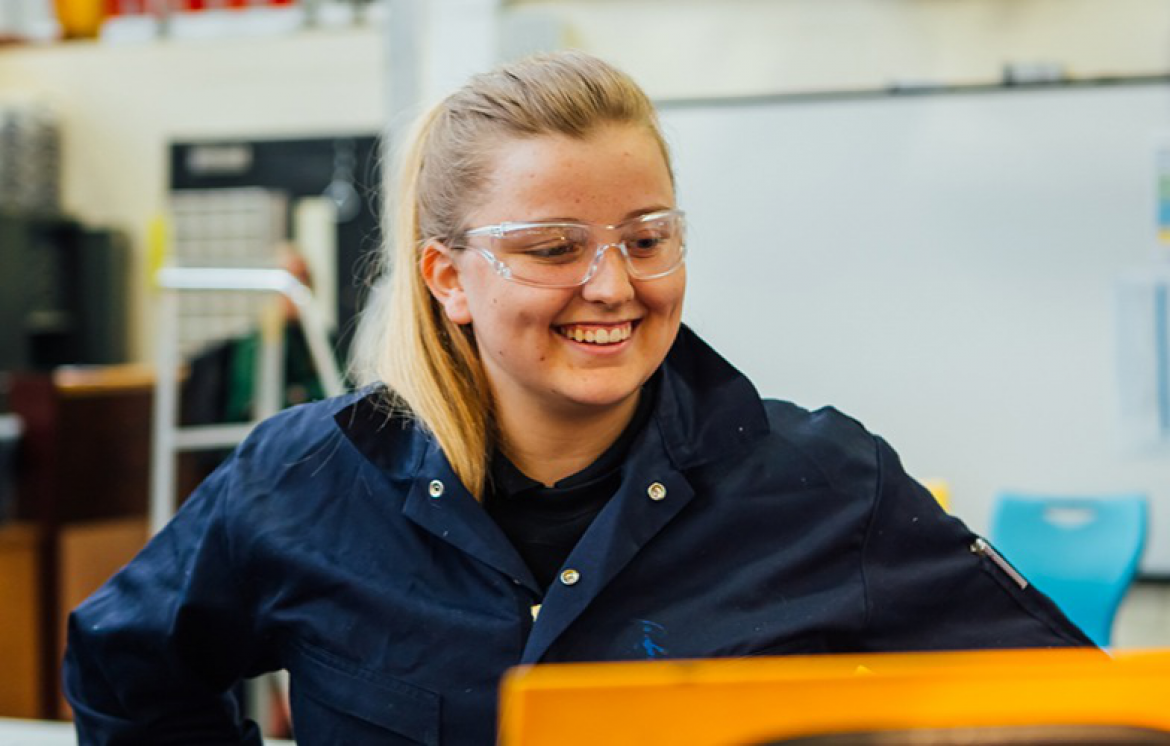 Liberty Steel Female Engineering Academy will open at The Sheffield College's Olive Grove campus, on Olive Grove Road, in September to help address engineering skills shortages and boost jobs and economic growth.
According to Engineering UK and Women in Engineering, there is an urgent need for more engineers to fill significant skills shortages and support economic growth.
Although engineering has a key role in driving the economy and productivity, it has been forecast that job vacancies in the sector will represent 17% of all vacancies by 2024.
Women are also under-represented. Nationally, 12% of the engineering workforce is female. The UK also has the lowest percentage of female engineers in Europe.
The new academy is being set up to help address these issues locally and follows the signing of a partnership agreement between the College and Liberty Speciality Steels, based in Stocksbridge and Rotherham.
Anita Straffon, Deputy Chief Executive, The Sheffield College, said: "We are delighted to work with Liberty Speciality Steels to inspire more women to go further in the engineering sector where there are great career and employment opportunities."
She added: "Sheffield has a long tradition within this sector and our new partnership agreement reflects a wider commitment that we have to the city and region of supporting employers and their skills needs, job creation and growth."
At the academy, students will develop the knowledge and skills to succeed in the engineering sector, with a focus on electrical technology and electronics, and complete the BTEC Extended Diploma in Engineering Level 3, equivalent to A Levels.
Students will learn about all aspects of the business from staff at Liberty Speciality Steels and benefit from industry talks, workshops, work experience and placements. All students who successfully complete their qualification are guaranteed a job interview.
Claire Neilson, Community and Engagement Manager for Liberty Speciality Steels, said: "We are looking forward to taking a hands-on role in this exciting new chapter for The Sheffield College as they launch the academy. With a staff of almost 2,000 based at our sites in Stocksbridge and Rotherham, there is a wealth of expertise and experience for students to tap into as they study for the diploma."
She added: "Supporting the development of a new generation of female engineers will benefit businesses like Liberty Speciality Steels, ensuring our industry and others have the skilled workforce we need for a bright, secure future."
Louise Haigh MP, who represents Sheffield Heeley, commented: "Sheffield is famous for its manufacturing and has a proud industrial heritage. I'm glad that The Sheffield College is continuing in this tradition and am particularly pleased that this new academy will encourage more women to train as engineers. Engineering is an important sector of our economy and we need to ensure that we're drawing on women's skills and talent."
Olive Grove campus specialises in engineering and has technical classrooms, workshops and equipment for electrical engineering, mechanical engineering, motor vehicle, plumbing, heating and ventilation.
After completing the course students can progress into employment or onto a university level course. Fifteen places are available starting this September. For more information, and to apply now, click here or call 0114 2602600.