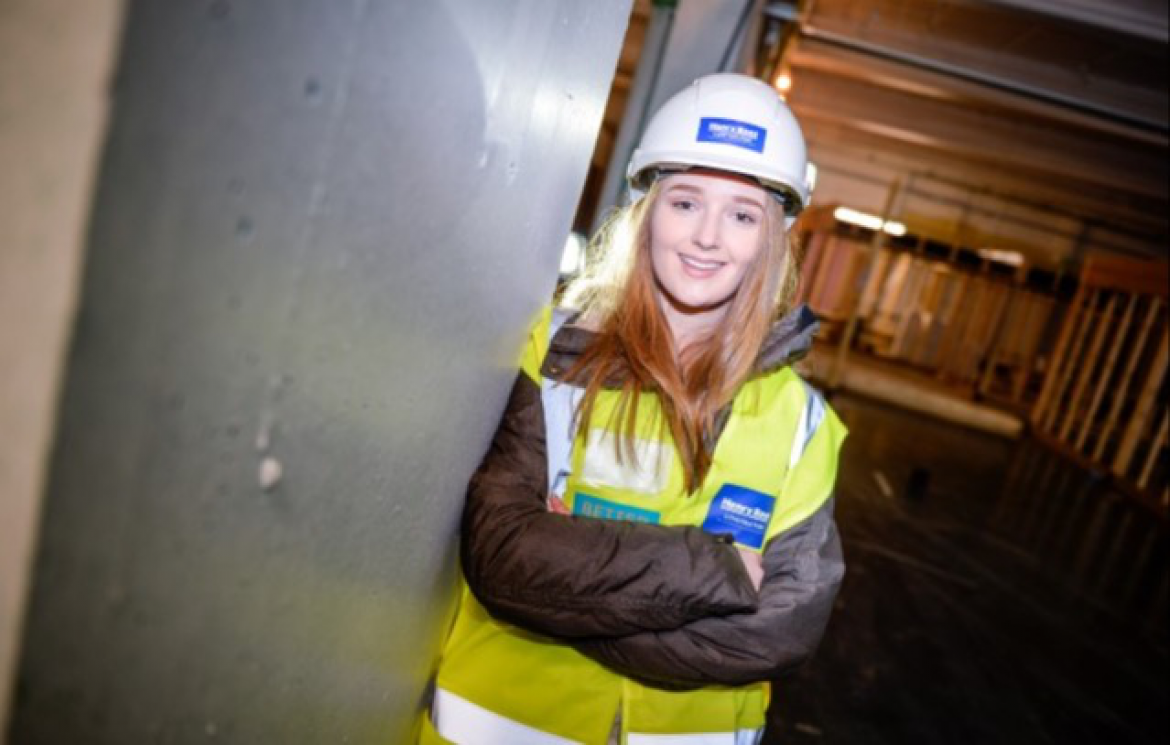 What year did you graduate from The Sheffield College?
2017
What course/qualification did you study?
Higher National Certificate in Construction and the Built Environment.
Why did you choose to study at The Sheffield College?
As I was working part-time with Henry Boot Construction, I had a choice as to which college I attended. I decided to study in Sheffield as it was local to me, and colleagues that had previously studied at The Sheffield College said they enjoyed their time there.
What were the most important skills you learnt on your course?
During the course, I learnt a lot about teamwork. One assignment required us to work with 5 other individuals, all with different skills, knowledge and expertise. This assignment taught me how important it was to work together and listen to each other. I have taken this forward with me and applied it to my current job role.
Do you have any comments on the tutors who taught/supported you during your time here?
The tutors were very supportive. Nigel and Dave, in particular, were very accomodating and guided us through the HNC.
Were there any facilities you found particularly useful when doing your course and why?
The library was extremely handy for the HNC. We had to reference the majority of our work, and so the books that were available helped a lot. The coffee shop was also used very frequently before those deadlines!
What do you do now, where do you do it and what do you like most about it?
I still work for Henry Boot Construction. My current position is a Trainee Site Manager, and I have worked for them for just over 5 years now. I am now in my final year at Sheffield Hallam University, studying Construction Project Management.
I love my job; it is diverse and ever-changing. I have the best of both worlds in terms of being outside and getting to be in an office environment as well. I have worked on numerous projects, my favourites including the Helipad at the Northern General and St Helena's, which was the restoration of an old girl's grammar school for the University of Derby, which was built in 1892 and closed down in 1991. I am currently in Barnsley working on the Glass Works Project.
What are your biggest achievements since leaving/related to your course at The Sheffield College?
I have won numerous awards which I have been lucky enough that Henry Boot Construction has put me forward for.
I am currently the Chair of Generation for Change in Yorkshire and Humber, which is a voluntary position in which I organise events and seminars for young professionals within the construction industry, to voice their opinion and network.
I regularly go into schools to speak to young people about the advantages of construction and the job prospects. I particularly find it rewarding speaking to young women about the industry and my job role. I think its important to try and break any stereotypes they might have about construction, for example, that it might be dirty and not a place for women to work.
How did your time at The Sheffield College help you to get the career that you have now?
The Sheffield College was the foundation of my career. Completing the course was the first qualification I had undertaken in Construction and so it was the steppingstone for my Construction knowledge.
What advice do you have for students studying a similar course to you?
Keep going with it, it'll stand you in good stead for your future career. You'll learn so much and be so proud when you finish. Not only will it benefit your knowledge but hopefully you'll meet great friends like I did.