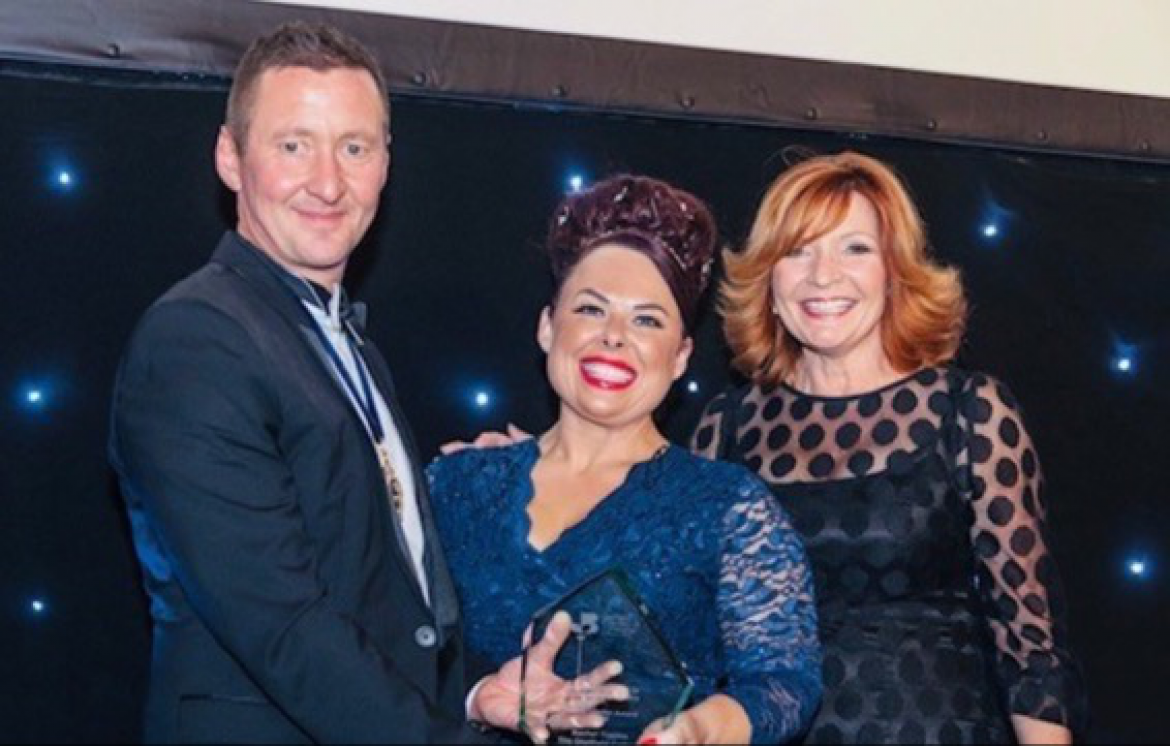 Rachel Topliss, Head of Employer Academy Partnerships and Work Related Activity, The Sheffield College, has been given the Young Leader Award 2019.
The award recognises an outstanding leader from the community who has gone above and beyond in their chosen field.
Rachel was presented with the accolade during the Sheffield Chamber of Commerce President's Annual Dinner, where she was keynote speaker and which attracts leaders from the regional business world.
During the event, Rachel spoke about the College's new employer skills academies that launched in September to equip students with the skills that catering and hospitality, cyber security, engineering and information technology businesses need
Organisations supporting the scheme include Discovery STEM, Liberty Speciality Steels, Millgate Ltd, MSK Ingredients, WANdisco Plc, PJ Taste, Greene King and Kryolan as well as Sheffield Chamber of Commerce.
Rachel said: "It's a real honour to receive this award and a privilege to be working on such an exciting initiative for the College that benefits young people by transforming their lives through learning and ensuring that employers get the skills they need to grow."
The President's Annual Dinner 2019 was hosted by BBC Look North presenter Clare Frisby and held at the Cutlers' Hall last month.
The Sheffield Chamber of Commerce Academy at the College will offer students across the curriculum the opportunity to be mentored by Chamber members.
This is believed to be the first time that a British Chamber of Commerce has worked with a further education college in this way and the initiative has been led by Steve Manley, the 2019 President of Sheffield Chamber of Commerce, and joint MD of Universal Office Products.
For more information about the College's employer skills academies, please click here.