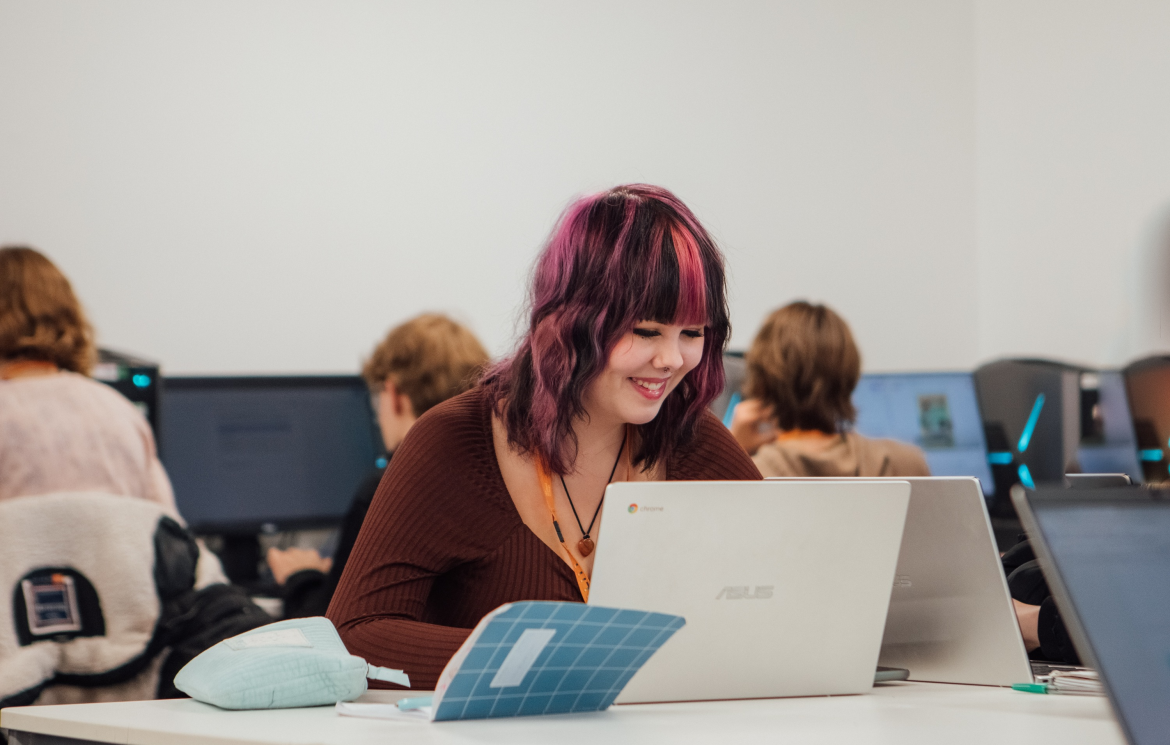 As results start to come through, many of you will shortly be busy celebrating and looking to future plans with anticipation and excitement. But what if things don't go to plan? What are your options, and what are the next steps you can take?
Here's everything you need to know:
When do I get my results?
A Level results and results for Level 3 vocational and technical qualifications will be emailed to students from 8:00am onwards on Thursday 17th August 2023
All other vocational qualification results, where the assessment method was via a test/exam or assessment of practical skills, will be issued throughout August according to the usual timescales and when they are made available by the various awarding organisations
Please note that your results will be sent to your college email address and your personal email address where we have one.
Results slips will not be available to collect from college, please refer to the email you will be sent and if you have not received an email that you were expecting please contact exams@sheffcol.ac.uk.
If you didn't study with us, please check with your provider how you are to receive your results.
UCAS Track is due to open from 8am on the 17th August. You will be able to find out whether you've been accepted on to your choice of course at university this way.
If you're planning on university level study and things don't quite go your way, don't worry. Here's how you can still go further with The Sheffield College.
Click here to find out how you can apply through clearing.
You may still get in!
Always check UCAS Track even if your results aren't quite what you wanted. If you're results aren't a million miles away from your conditional offer, you may still have been accepted onto your chosen course.
Alternatively, if you have conditional offers for The Sheffield College which are showing as unsuccessful, don't abandon all hope. Please ring us on 0114 260 2600.
If your offer is still showing as conditional, or nothing has changed, please also contact us immediately.
Didn't get the grades for your firm choice but did get the grades for your insurance choice?
Congratulations will be in order! If you're not accepted by your first-choice university but do meet the entry requirements for your insurance choice, UCAS Track will update the status of your offer to unconditional.
Your place at your insurance choice will be confirmed. If your insurance choice was The Sheffield College we will be in touch with more information. No need to call us as lines will be busy for the Clearing process; we'll contact you!
Clearing
If you are unsuccessful and not accepted on to the study programme you've applied for or you turn down your insurance choice offer, you can apply for other courses through Clearing on UCAS. Clearing will be open immediately on results day and will list our university level courses which have vacancies.
Take a look at these 5 easy steps to applying to us through Clearing and you can be enrolled on a degree programme in no time:
Read our handy guide to applying through Clearing - this will lay out the steps you need to take depending on your application status
Find the course that you want to study – you can view all of our university level courses by clicking here
Call us on 0114 260 2600 to discuss your options with our Admissions Team and we will make you an informal offer over the phone
Add your Clearing choice to your UCAS profile so we can accept you
Make sure you enrol with us on the date given to you over the phone
It may sound too good to be true, but honestly, it's that simple!
Something else?
Thinking of taking a different route? University isn't the only way for you to achieve career success. As more and employers place higher importance on work experience, one of our study programmes or Apprenticeships may be of interest.
If you want to explore an alternative route into your dream job of future career, our expert Careers Advice Team are available to answer your queries and help you figure out your next steps - simply email them via CEIAG@sheffcol.ac.uk to get the conversation rolling!
From all of us here at The Sheffield College, good luck! If you do happen to run into any concerns or have any queries, give us a ring on 0114 260 2600 or email admissions@sheffcol.ac.uk.