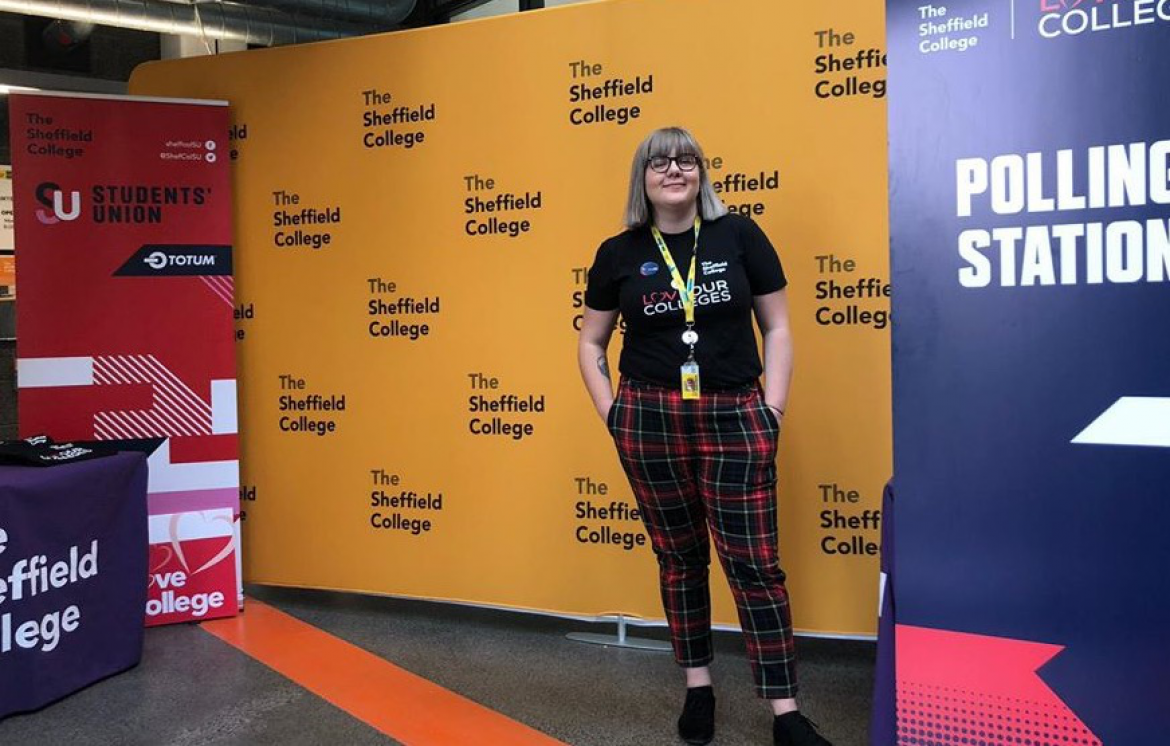 Amy Dowling is completing a Business Administration Apprenticeship and is the Student Voice Coordinator at the College.
Amy was one of a group of apprentices nationally who spoke to members of the UK Parliament Education Select Committee. To watch the discussion, please click here.
She said: "The opportunity to take part in the Education Select Committee was incredible. Giving apprentices and young people the space at the table to speak of first hand experiences is key to ensuring positive change can happen."
Amy, who took part in the virtual meeting on Wednesday, July 8th 2020, is also on the leadership team of the National Society for Apprentices.
She added: "I'm really proud to have been able to represent both the College and apprentices from across the country talking about some of the challenges we have faced during lockdown and presenting ideas for moving forward."
The College is the largest provider of apprenticeships in Sheffield and Sheffield City Region and works with approximately 850 employers supporting around 2,800 apprentices on 139 apprenticeship programmes.
During the Covid-19 pandemic, the College has supported apprentices to be able to continue their learning. This has included loaning devices to enable them to access online learning and complete assessments.
The College provides apprenticeships across a range of sectors including business administration, catering, childcare, engineering, horticulture, human resources, pharmacy and sales. For more information about vacancies, please click here.
If you are an employer, and want to find out more about the benefits of apprenticeships to your organisation, please click here email employer@sheffcol.ac.uk or call 0114 2602600.