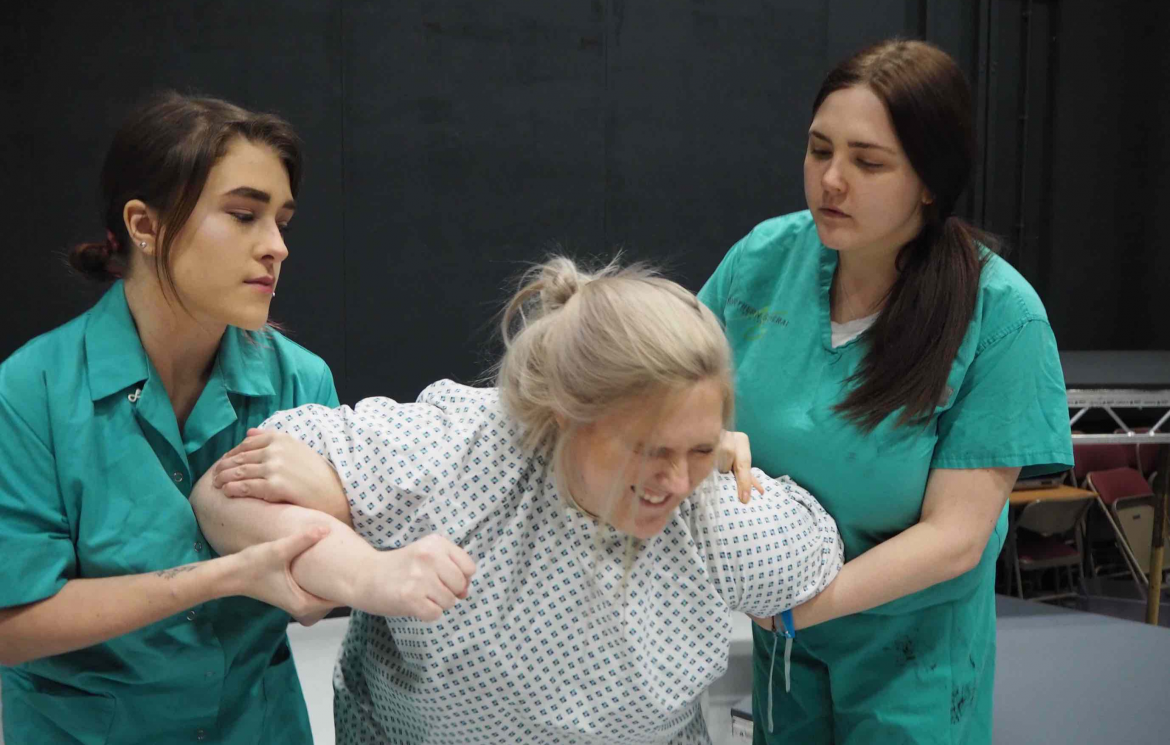 The first year Foundation Degree Drama students are staging Baby Love by David Edgar for their play in a week curriculum project.
This gripping play tells the very moving and disturbing story of a woman who snatches a baby and the consequences she experiences as a result of her actions.
Performances take place at 7.15pm on Thursday, March 12th, and Friday, March 13th, in the theatre at the College's Hillsborough Campus on Livesey Street. There will also be a free matinee at 1.30pm on Friday, March 13th.
Students will learn, rehearse and perform Baby Love within seven days as part of the Foundation Drama Degree project.
Jocelynne Beadle, Performing Arts Lecturer, The Sheffield College, said: "It's a major challenge, unique to our course, and it helps students to understand the deadlines often experienced professionally. Both of the productions that are being staged this term have very different storylines but offer a great night out."
The second performance is Into The Woods by Stephen Sondheim, which is billed as a funny and very visual musical about fairy story characters. Colourful and tuneful, it should be a very lively production.
Into The Woods is being staged at 7pm on Thursday, March 19th, and Friday, March 20th, by all of the students completing the Foundation Degree in Musical Theatre as well as those studying the BA Honours Degree in Musical Theatre. A free matinee will take place at 1.15pm on Friday, March 20th.
For more information, and to buy tickets, email info@sheffcol.ac.uk or call 0114 2602600.