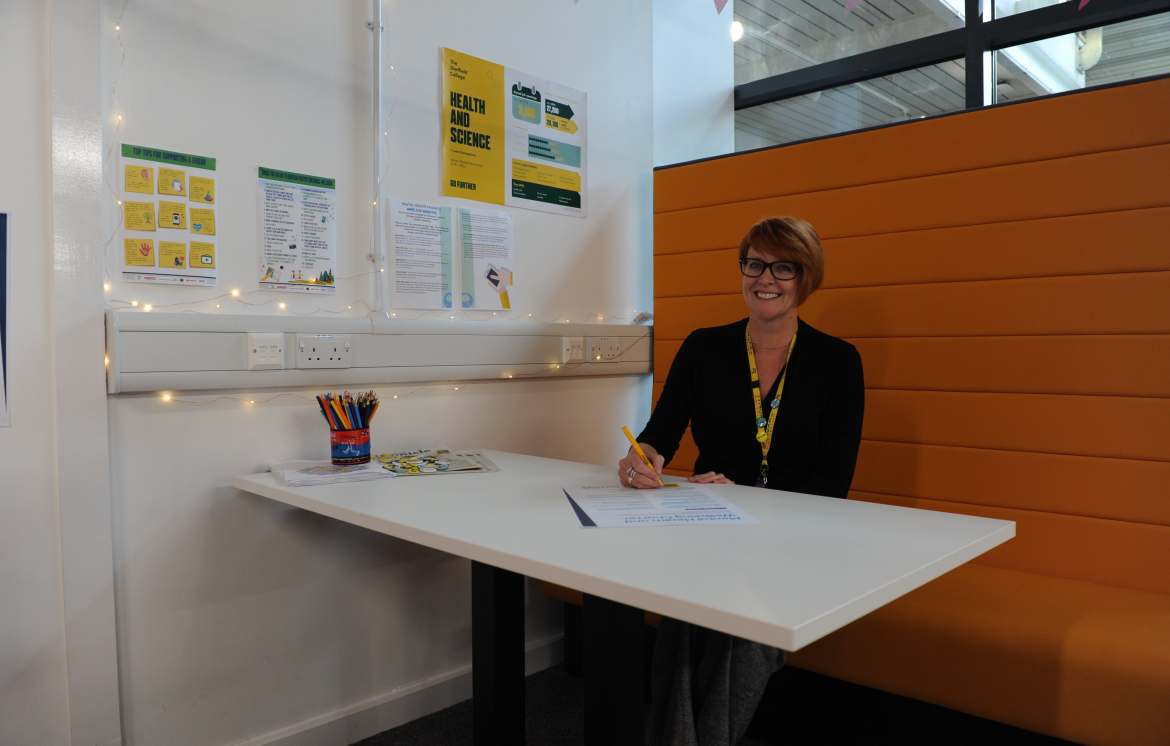 The College has signed the Association of Colleges (AoC) Mental Health and Wellbeing Charter, which is being rolled out to further education colleges nationally.
Supporting the scheme, that has been developed by the AoC with mental health experts, involves the College commiting to 11 steps. These include:
Providing appropriate mental health training for staff.
Challenging mental health stigma through the curriculum.
Promoting wellbeing through tutorials.
Providing relevant information to parents and carers.
Providing individual mental health support or signposting to external services.
Promoting the benefits that physical activity and sport have on mental wellbeing.
The College is also introducing a health and wellbeing strategy as part of its commitment to create a safe, happy and healthy working environment for staff.
Angela Foulkes, Chief Executive and Principal, The Sheffield College, said: "We are committed to supporting the mental health and wellbeing of our students and staff, and signing the AoC charter demonstrates that."
Further education colleges across England teach and train 2.2 million people each year including two thirds of the nation's 16 to 18-year-olds.
The launch of the charter follows AoC research, published in 2017, which surveyed AoC member colleges and found that 85% reported a significant decline in the mental health and wellbeing of students compared to previous years.
According to the AoC, 1 in 10 young people every year experience a mental health problem and 1 in 5 young people aged 16-24 experience a common mental illness such as anxiety or depression at any one time. In addition, 75% of adults with a diagnosable mental health problem experience their first symptoms before the age of 24.
Richard Caulfield, Mental Health Lead, The Association of Colleges, said: "Every single day colleges like The Sheffield College provide a world class education and transform the lives of millions of people."
He added: "This includes providing support for both staff and student wellbeing at the right time, in the right place. This charter gives colleges the chance to publicly state their commitment to the mental health agenda."
For more information about our next open days and courses starting in September 2020, click here or call 0114 2602600.