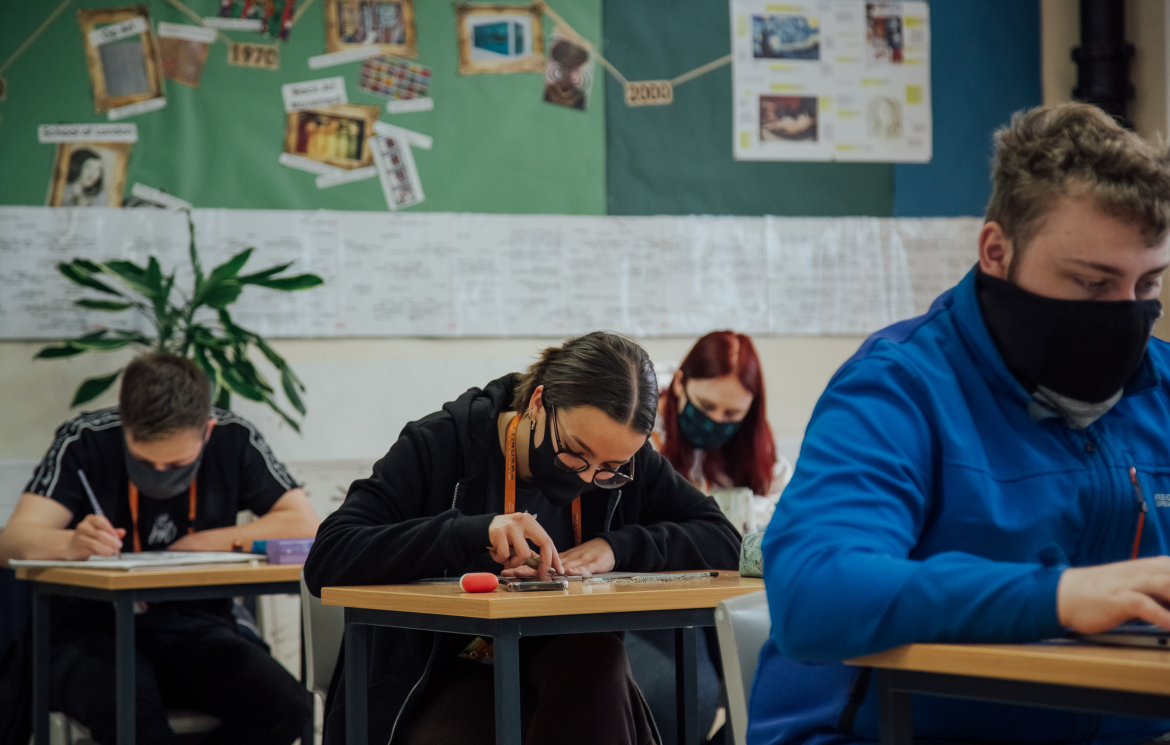 After a year of everything being on hold, it's time to get moving.
After a year of missing out on so many experiences with your education, progression and career plans, we've all made the same promise: that we'll never sit still and watch the world go by again.
If you want it, you've got to do it. Grab it by both hands and put the last year behind us.
It's time to shake off the frustrations of plans being cancelled and dreams put on hold. If the first half of this year was great for making plans, the second half is your time to make them happen.
2021 is far from done. Achieve a place at university in just one year!
Here's how to make the most of the rest of 2021 with an Access to Higher Education Course:
1. Study with us and get the grades for university in one year
We know that after last year your sick of waiting, so why should you wait to go to university as well? Studying an Access course will enable you to develop the necessary skills and level of qualification to progress onto university in just one year! Not only will you gain a new qualification, but you will also grow in confidence and develop new skills which will benefit you long into your career.
For a more in-depth look at our Access courses visit https://sheffcol.ac.uk/access-to-university
2. Choosing the right study programme for you
It's important that you have your dream career in mind when choosing your study programme. We have fantastic courses on offer at The Sheffield College, with a variety of subjects available. Our access programmes are matched to so many amazing careers and will help you progress you into higher education with the skills and experience you need to make sure you're a success.
You can study in the following areas and take advantage of all the benefits an access course with us has to offer!
Business
Computing
Criminology and Forensics
Digital Media
Health Professions
And many more.
Click here to see our full selection of access programmes and our entry requirements.
3. Take advantage of the support available
We understand that being back in the classroom after a few years away might seem a little scary at first, especially as things may seem that bit more different now, but there's no need to struggle in silence! At The Sheffield College we're proud to have dedicated tutors who are there to support you during your studies. Whether that's help with academic writing, understanding theory or presentation skills, your tutor will be there to guide you through your course.
As a student at The Sheffield College, you will also have unrivalled access to student support, amazing facilities, careers advice and experience, and be part of our amazing student community. To find out more about student life and the support we offer, click here.
You can also take a tour of our facilities using our brand new 360 virtual tours.
4. Getting back into learning
Access courses have been specifically designed for adults who have been out of education for some time or wish to change career paths and don't require previous experience in the industry you wish to study in.
We know that the thought of this can be quite daunting but the whole point of an access course is to ease you back into a classroom environment and prepare you for university. It will be challenging, but the course has taken all this into consideration. You won't be the only one feeling nervous! We will help you to rediscover your academic skills and introduce you to new subjects.
5. Transferrable skills and personal study time
A key part of our access programmes is providing our learners with the transferrable skills that will help them later in their career, as well as throughout their future studies. Getting familiar with referencing will be a key part of your Access to HE assignments. At university you'll be expected to reference in all of your written work, so it makes sense to get to grips with it now! It might seem intimidating at first, but you'll get all the support and guidance you need from your tutors to help you perfect the technique.
Students are also expected to undertake additional studying in their own time, usually around 10 hours per week in addition to your timetabled classes. An Access course will include large assignments and research which will need to be completed outside the classroom, so be prepared to work hard! Remember, it will be worth it when you secure a place on your dream university course!
You can also make the most of our Learning Resource Centres for personal study time. Click here to find out how.
Next steps
Taking all of the above into consideration, you'll be applying for university level study in no time, whether that's with us or at a university of your choice.
Ready to get started with an Access to Higher Education course? Click here for more information and to submit an application! Remember, 2021 is far from over.