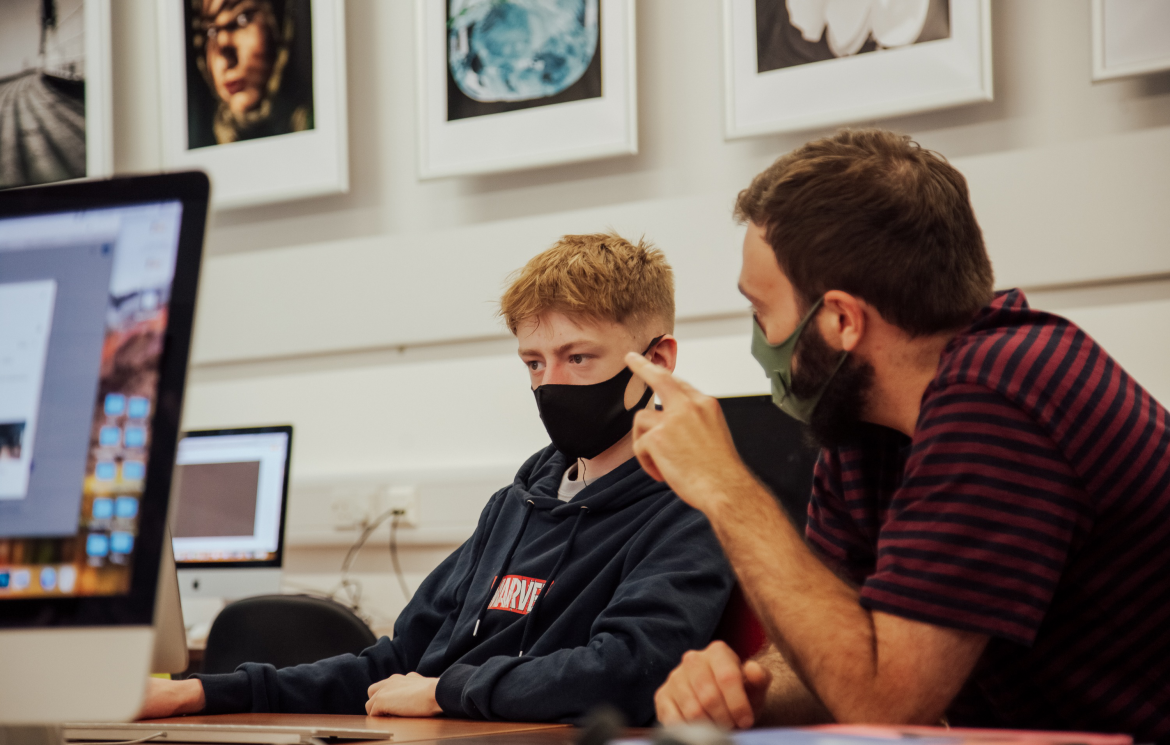 1 - OUTLINE YOUR CAREER GOALS
Ask yourself, where would you like to be in a year? How about five years? What experiences will help you to achieve that? Setting career goals is about deciding where you want to head along your career path and noting the steps needed to reach that point.
Career goals can vary from wanting to increase your knowledge and training of a topic, to becoming self-employed. A useful way of making goals more powerful is to use the SMART criteria. SMART goals are a helpful way to build the career path you want by setting a clear structure to how you will reach your intended target. The SMART framework is used to create goals that are carefully planned, clear and trackable:
Specific – what do I want to accomplish? Try and answer who, what, when, where, why, and how.
Measurable - It's important to have measurable goals so that you can track your progress and stay motivated. A measurable goal should address questions such as: how much? How many?
Achievable - your goal needs to be realistic and attainable to be successful. How can I accomplish this goal? How realistic is it?
Relevant - this step is about ensuring your goal matters to you, and that it aligns with other relevant goals.
Timely - every goal needs a time frame, so that you have something to focus on and work towards. You should be asking yourself, when will I accomplish this by? What do I want to achieve in the next few months?
To make a start on your career goals, why not attend our next Open Day on Thursday 21st October? You can find out more here: https://www.sheffcol.ac.uk/open-days
2 - IDENTIFY ANY GAPS IN KNOWLEDGE AND SKILLS
It's important to understand your range of skills and knowledge so you can see if they're a good fit for the job that you would like to do.
Many jobs have specific education requirements for applicants, whereas some expect a level of experience. Being aware of the skills you have also helps to highlight any gaps that may need to be filled to achieve your goals.
When you have identified those gaps, you will be able to work out which of our study programmes, A Levels or Apprenticeships will help to fill them.
Visit our upcoming Open Day and speak to a member of staff about how to step onto the right career path for you: https://sheffcol.ac.uk/open-days
3 - ASK FOR ADVICE
Career advice from professionals is a valuable tool for people with clear job aspirations as well as those who are looking for their career path. This guidance can give you professional connections and ideas for directions to take your career.
The Careers Advice Team at The Sheffield College offer free and informed careers education, information, advice, and guidance to all students. The team works across the college and offers support at all sites.
With the support of an advisor, students will create a personalised careers action plan, intended to motivate and support them in their journey to a dream career. Ongoing support is available throughout the various stages of career planning and decision making. Not studying at The Sheffield College yet? Don't worry, there are plenty of resources that you can access to help you with your career path here: http://www.sheffcol.ac.uk/careers-advice
If you're looking to take the first steps in your career path, and want to speak to a member of our team, why not attend one of our Open Days? There will be opportunities available to speak to our job experts about careers you're interested in and what you need to do to step onto the right career path: https://sheffcol.ac.uk/open-days