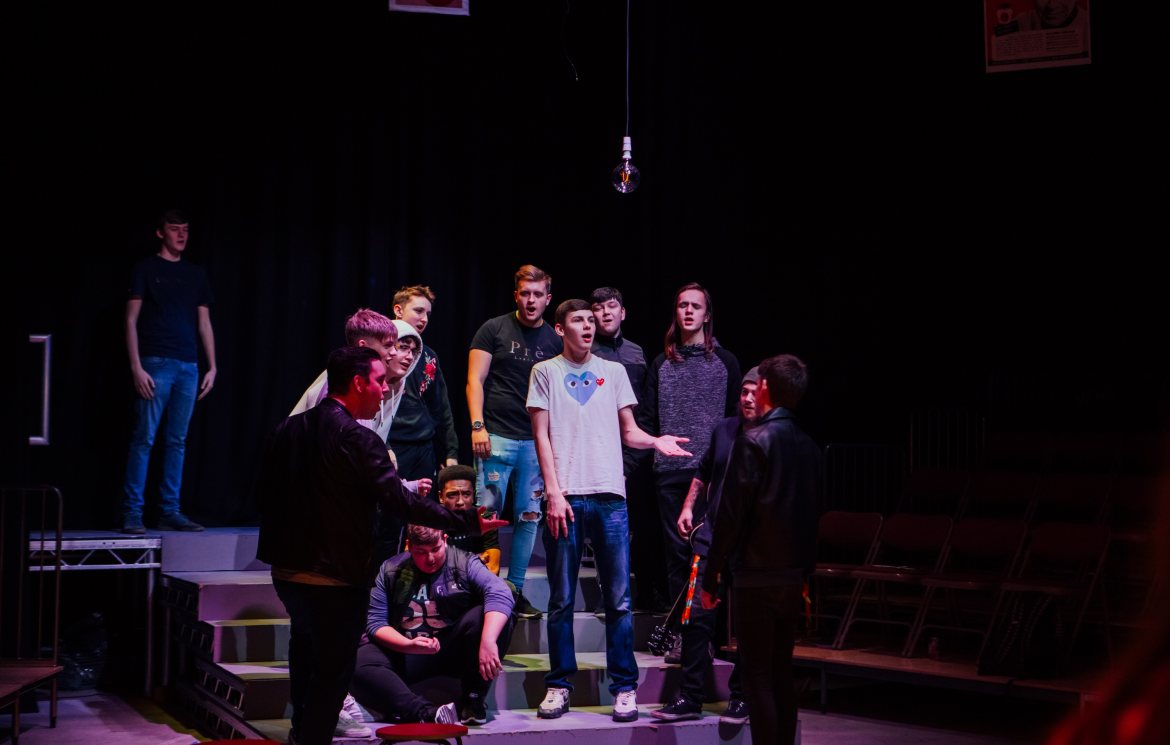 Ou new FdSc in Physical Education and School Sport will develop your subject knowledge and understanding of the concepts, processes and content of the National Curriculum for Physical Education (PE) in primary, secondary and further education.
Developing skills in a range of sports (including traditional sports, aquatics and outdoor adventure at world class sporting facilities), you will also have opportunities to gain numerous additional coaching qualifications and work experience in schools.
Upon completion of the FdSC, you will receive an offer for a place on Level 6 BSc (Hons) PE and School Sport degree at Sheffield Hallam University (subject to application and meeting criteria) putting you in a strong position to apply for teacher training and postgraduate study.
Our reputation for catering and bakery is renowned nationally. The department has recently been awarded a much coveted Hospitality Guild Gold accreditation, with Patisserie recognised as a Centre for Excellence.
Developed alongside industry experts, this course develops practical skills, technical abilities and business knowhow – perfect for staring your own artisan bakery, becoming a chocolatier or patissiere, or working in product development.
Click here for our 10 step guide on applying for university
There aren't too many places around where you can study Media Make-up and Hair Artistry to degree level. Luckily, we're one of them!
This BA (Hons) degree is highly practical and utilises strong industry contacts through masterclasses and work on live briefs. Innovation and creative is encouraged with the modules you'll study directly reflecting the needs of the industry.
You will also have the opportunity to work closely alongside our photography, art and design students, as well as assisting with make-up for our performing arts students.
It doesn't matter which aspect of performance you prefer, we have the course for you! Our Performing Arts Foundation Degrees are split in two pathways. Depending of your personal preference, you can either specialise in drama or musical theatre.
Our courses are based at our Hillsborough Campus, where we recently invested in our creative facilities which include a theatre, sprung-floor dance studies, suspended lighting rig,
We have strong links with community arts organisations, putting on performances in our own theatre, and have previously put performances on at Kelham Island Museum, Wardsend Cemetery and more. Additionally, students are also encouraged to network with our other creative degree students from media make-up, graphic design and photography.
Click here to view our university level courses
The recruitment of police officers is in a period of transition and by 1st January 2020 entry into the police as a police constable will be by one of three routes:
A degree apprenticeship in professional police practice
A pre-join degree in professional policing
Degree holder entry
Our Foundation Degree in Public Services: Policing Studies offers a way into policing through the degree holder entry route (subject to completion of the full honours degree and successfully completing the police application process on completion of the degree).
This course is also open to serving police officers who do not currently hold a degree.
For more information, please visit www.sheffcol.ac.uk/courses