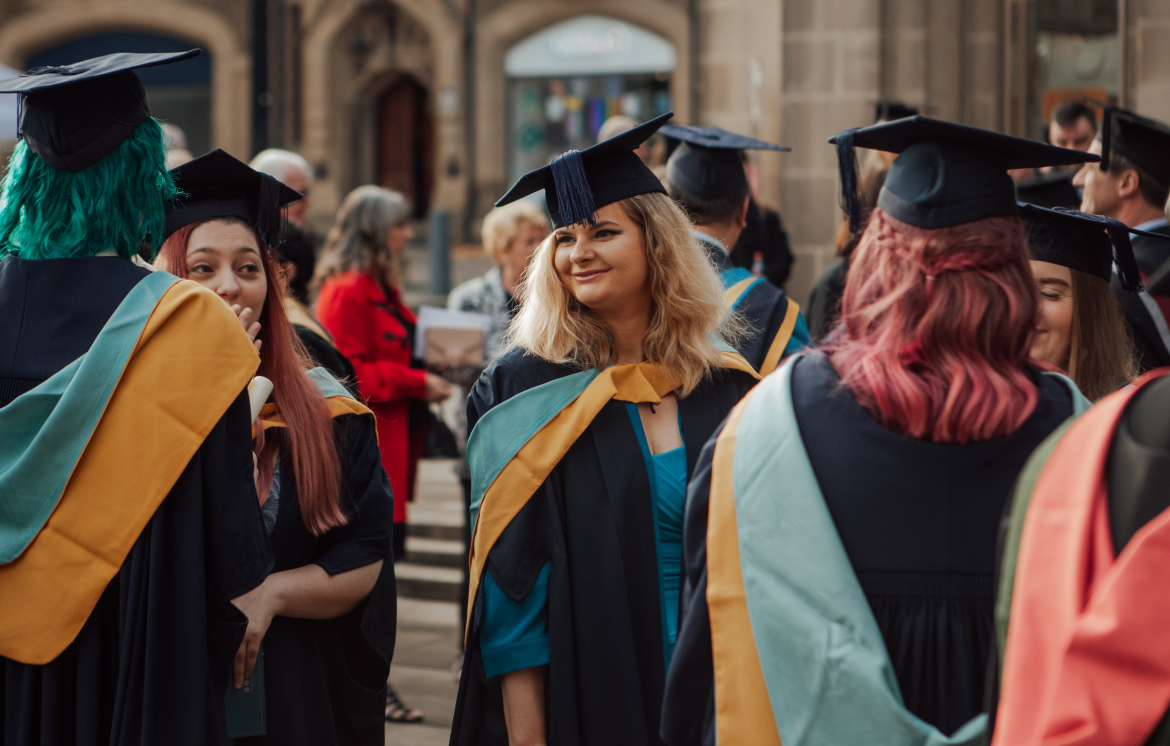 Foundation Degree in Public Services: Policing Studies
Did you know that as of 2020, entry into the police as a police constable has been by one of three routes:
A degree apprenticeship in professional police practice
A pre-join degree in professional policing
Degree holder entry
Our Foundation Degree offers a way into policing through the degree holder entry route (subject to completion of a full honours degree and successfully completing the police application process).
You'll study police procedure, professional ethics and legal frameworks, as well as criminology and the justice system. You'll also undertake work-baed learning where you'll have the opportunity to apply your knowledge and skills in a practical context
Foundation Degree in Physical Education & School Sport
The foundation degree in Physical Education and School Sport will develop your subject knowledge and understanding of the concepts, processes and content of the National Curriculum for Physical Education (PE) in primary, secondary and further education.
Developing skills in a range of sports (including traditional sports, aquatics and outdoor adventure at world class sporting facilities), you will also have opportunities to gain numerous additional coaching qualifications and work experience in schools.
Upon completion of the FdSC, you will receive an offer for a place on Level 6 BSc (Hons) PE and School Sport degree at Sheffield Hallam University (subject to application and meeting criteria) putting you in a strong position to apply for teacher training and postgraduate study.
Bakery and Patisserie Technology
Our reputation for catering and bakery is renowned nationally. The department has recently been awarded a much coveted Hospitality Guild Gold accreditation, with Patisserie recognised as a Centre for Excellence.
Developed alongside industry experts, this course develops practical skills, technical abilities and business knowhow – perfect for staring your own artisan bakery, becoming a chocolatier or patissiere, or working in product development.
Foundation Degree Creative Digital Practice: Games Development
This foundation degree has been specially designed for students who wish to pursue a career within the computer games industry, while also developing skills related to other creative sectors.
The course is mainly based around the artistic elements of games design, covering concept art, illustration, storyboarding, level design, digital sculpting, 3D computer modelling, texturing, light, rigging and animation. The course provides and insight into the professional practice of games design through practical demonstration, research and theory-based study.
HND Animal Management
A HND is equivalent to the first two years of a Bacherlors degree (or the same as a foundation degree), but offers a significant amount of hands-on learning in addition to your academic coursework.
Our HND in Animal Management offers a range of unique and specialist units such as anthrozoology and wildlife conservation, taught by experts within their field. Alongside your class-based learning, you will also take part in enrichment opportunities, trips and visits to further enhance the quality of your learning experience.
Foundation Degree Dental Technology
This exciting full-time course offers a practical focus on Dental Technology; allowing students to develop specialist skills in depth, whilst also gaining a broad, contextual understanding of the profession. Studied over two years, students will focus on the basic professional and practical skills required for success in the professions (such as basic anatomy for dentistry, public health and legislation) in the first year, then develop their theoretical knowledge and technical abilities (focusing on dental technology skills in a variety of areas) during the second year.