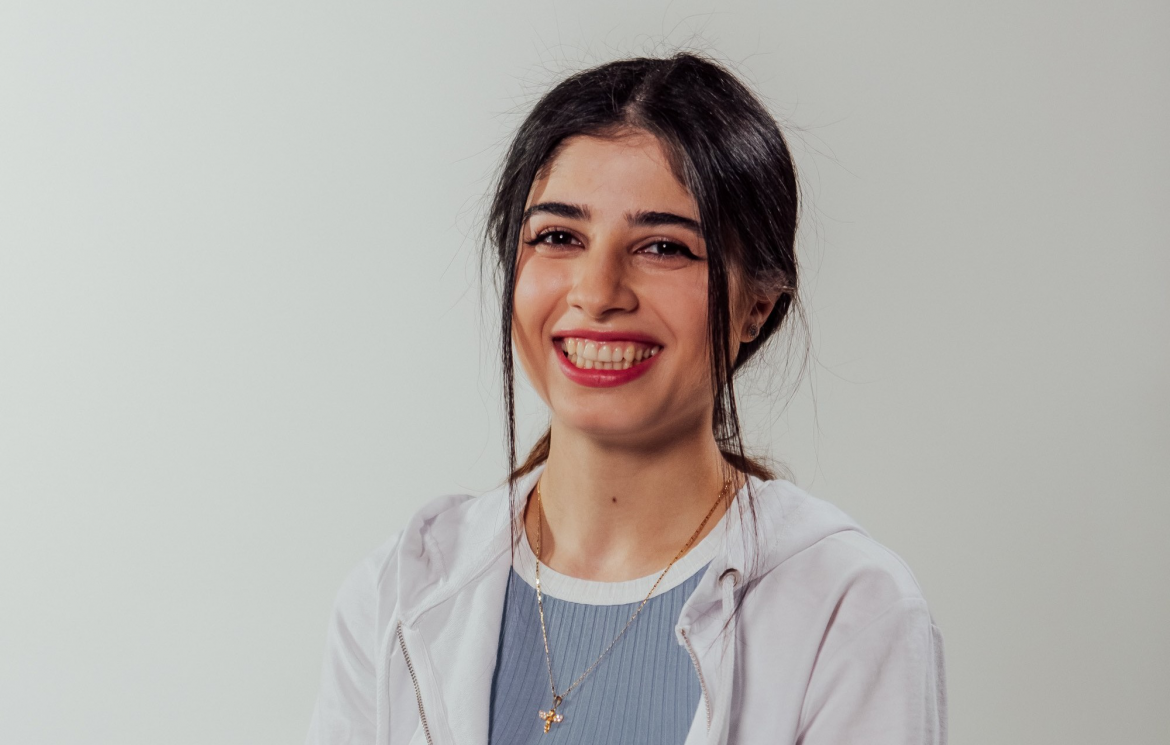 The Sheffield College's Class of 2021 vocational students are preparing to move onto university, apprenticeships and employment after receiving their results.
Around 1,600 vocational qualification Level 3 results have been released by the College to students this week in subjects such as applied science, business, catering, creative and design, engineering, computer science, construction, information technology and health and social care.
Vocational qualifications prepare students for the world of work or progression to university and help develop theoretical knowledge and practical hands-on skills, and are equivalent to A Levels at Level 3.
Of the students across The Sheffield College who have applied to university for September 2021, around 60% have completed vocational programmes.
Anita Straffon, Deputy Chief Executive, The Sheffield College, said: "I am incredibly proud of our inspirational vocational students and what they have achieved especially given another tough year with the pandemic."
She added: "Vocational qualifications are a brilliant way to develop the industry skills that employers need and which are vital to the post pandemic skills-led recovery. They also enable our students to go further at college, university or in apprenticeships and employment."
Lodmilla gains top grades for university after missing out on education
Lodmilla Khalil, 22, missed out on education in her native Syria from the age of 12 to 18 due to the conflict there. Now she is celebrating achieving top grades in her vocational qualification and is preparing to go to university.
She said: "I am so happy with my grades. I have got exactly what I wanted and I feel very relieved and pleased. It feels as though all the hard work has paid off."
Lodmilla has just achieved triple distinction* (D*D*D*) in a BTEC Extended Diploma in Applied Science at Level 3.
She is planning to go on to study a Degree in Pharmacy at the University of Huddersfield - one of four university offers that Lodmilla holds. Her results cap off a successful year for Lodmilla who also won two accolades at the College's Student Celebration Awards, held online this summer.
When she arrived in the UK, Lodmilla had no qualifications. Since moving to Sheffield with her family, Lodmilla has completed ESOL courses at The Sheffield College and achieved GCSE English and Maths prior to her achieving her vocational qualification.
Lodmilla explained: "When I arrived at The Sheffield College, I had no qualifications to my name. It wasn't possible to go to school in Syria for a long time because of the bombing. Parents were too frightened to send their children. It wasn't safe and some of the schools were destroyed.
"Now I have learnt a new language, achieved high grades and am looking forward to going to university. My college tutors have been wonderful. I have really enjoyed my vocational course. I feel strongly that vocational qualifications need to be viewed as having equal value to A Levels.
"Like everyone else, I found it tough studying during the pandemic. But it's important to remember that the difficult times eventually pass. You have to look to the future, find a way to stay motivated and keep trying to do the best that you can."
Josh achieves his cybersecurity apprenticeship ambitions
Sheffield College student Josh Kirk is achieving his cyber security career ambitions after being amongst the first cohort to join a trailblazing new education programme.
The 19-year-old has completed a two-year vocational course at the Millgate Cyber Security Academy, one of the employer skills academies at the College which equip students with the qualifications and skills that employers need. The curriculum is co-designed with employers to simulate real-life work.
Josh studied a Diploma in Information Technology – Networks and Cyber Security at Level 3 and has achieved a distinction, merit, merit (DMM). He has already got into the world of work having just started an apprenticeship at Millgate, where he is earning as he learns the skills for a career in cyber security.
Josh said: "I am very happy with and proud of my results. I have absolutely loved my course and I am over the moon about securing an apprenticeship with Millgate. It's a fantastic opportunity and such good news given the challenges of the last 18 months with the pandemic."
"My career dream is to become a cyber security expert. I prefer hands-on learning and earning whilst gaining more qualifications at the same time. University courses can teach you theory but I am more interested in developing practical skills in the workplace. I'm learning about all aspects of the business and then I'll focus on the IT side of things. I'm really enjoying the apprenticeship and have felt very welcome at Millgate."
Millgate Ltd, based in Tinsley, Sheffield, supplies technology products, services and solutions to public and private sector organisations including retail, distribution, healthcare, education, utilities and transport, and has more than 7,500 customers.
Kia progresses to top Russell Group university to study nursing
Kia Doran, 18, is celebrating after achieving top grades in her vocational qualification results achieving triple distinction stars (D*D*D*).
Kia has completed a Health and Social Care Extended Diploma Level 3 at the College's City Campus. Now she is progressing to the University of Sheffield to study a Degree in Adult Nursing.
She explained: "I am absolutely over the moon about my results. It has been a challenging year with the pandemic. I was bracing for a potential setback. I am so pleased that everything has worked out."
Kia added: "My tutors have been unbelievably supportive during the course checking we were okay, asking for feedback and sorting any issues quickly. I couldn't have got this far without them. Seeing the vital role of frontline health workers during the pandemic has simply firmed up my resolve to want to become a nurse.
"Some people don't appreciate that vocational qualifications provide you with the points to go to university just like A Levels. My vocational qualification, which included work experience in a nursing home, has provided me with a very clear route to go further in my career and given me theoretical knowledge and practical skills."
Isabel pursues a journalism career
Isabel Hawksworth, 18, has completed a Journalism and Social Media Communications Level 3 course and achieved a distinction grade. She said: "I am really happy with my results. It feels as though all the hard work has paid off."
Isabel is staying on at the College to complete the NCTJ Diploma in Journalism at Hillsborough Campus. The intensive, professional Level 3 vocational qualification enables students to go straight into the media industry.
Isabel explained: "I have really enjoyed my course and what's happened during the last year because of Covid-19 has made me reassess what I want to do in future. Originally, I was planning to go onto university to study a degree. But now, I just want to get into the world of work as soon as I can. Vocational qualifications provide a great pathway into the career that you want to break into in the future."
She added: "Studying during the pandemic has been hard, especially with juggling work. It felt weird to seeing classmates through a screen and not having the in-person interaction with them. I am hoping things will be easier next year given restrictions have eased.
"I was furloughed and then laid off from a retail job at Meadowhall but found a new part-time job working as a personal shopper at a major supermarket. I feel really fortunate about that. I start work at 6am and having that job and some income and structure has helped me."
Business students Aaron and Bayram go into law and accounting
Aaron Dean, 18, has completed a Business BTEC National Extended Diploma Level 3 and achieved a top set of triple distinction star grades (D*D*D*). Now he going to the University of Sheffield to study a Degree in Law and Criminology.
Aaron said: "I feel extremely proud of my results and am relieved that I got the grades for my university course. I chose a Business BTEC because I enjoyed the course at Levels 1 and 2 (GCSE level).
"Just the sheer amount of pathways the course has opened up has been beneficial for someone like me who wasn't 100% sure where I wanted to go in the future. My aspiration is to go into law and become a solicitor."
Bayram Zafer has also achieved a strong set of results in his vocational qualification. Bayram, 20, gained two distinction stars and a distinction (D*, D*, D) in the Business BTEC National Extended Diploma at Level 3. Now he is going onto Sheffield Hallam University to study a Degree in Accounting and Finance.
Bayram said: "I am so pleased with my results as it's been tough studying during the pandemic with the move to online learning. My lecturers were really supportive and did the best they could in the circumstances."
He added: "Going to The Sheffield College has been a good decision. In the past I attended a school sixth form but it wasn't the right place for me. Now I'm looking forward to going to university."
Some course places are still available for this September. Email info@sheffcol.ac.uk or call 0114 2602600.