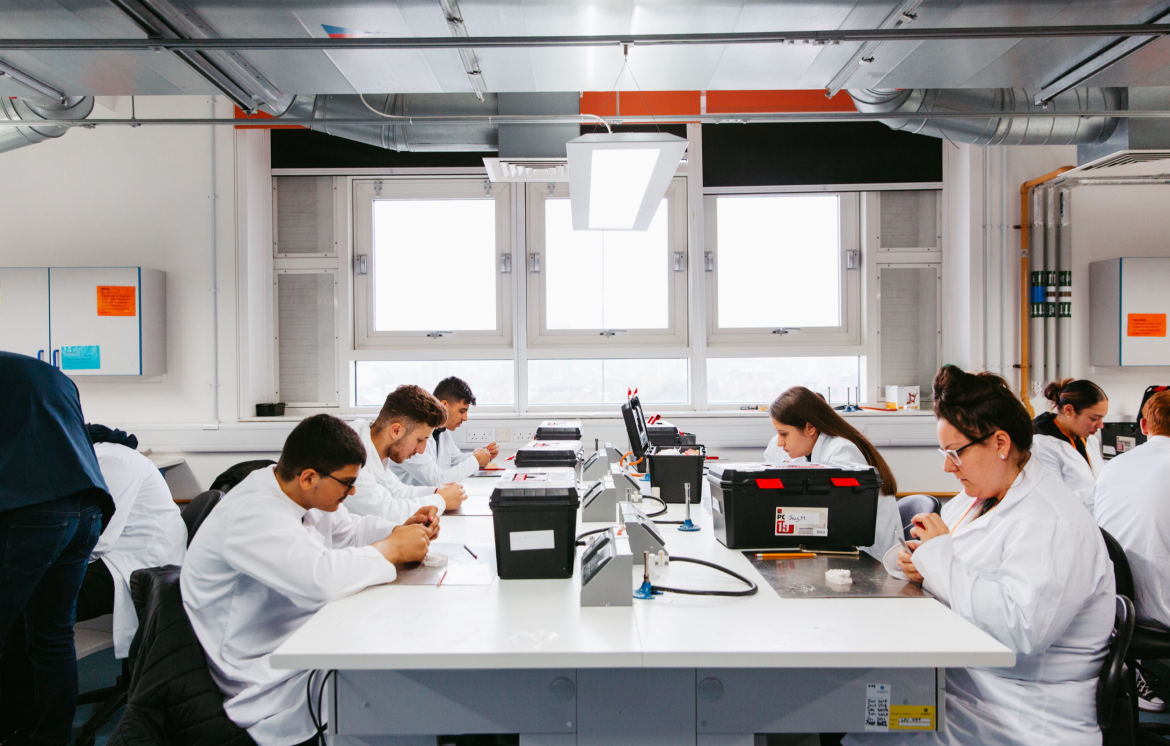 Take a look below to find out more about some of the different careers in science that you could achieve:
Meteorologist
Predicting the weather takes a highly detailed understanding of science! A Meteorologist tries to identify the causes of weather conditions using information obtained from the land, sea and upper atmosphere. Whilst some graduates in this area go on to be TV weather presenters, others may find positions with the Met Office – or even work with organisations who study (and attempt to predict) specific weather phenomena like hurricanes or cyclones.
Food Technologist
It's not just chefs who create food products you know. Food Technologists make sure food products are produced safely, legally and to the quality claimed. The job might involve developing manufacturing processes and recipes of food and drink products, modifying foods to create fat-free items and working on existing and newly discovered ingredients to invent new recipes.
There's even a food engineering research centre in Sheffield so job opportunities in this area could be higher than in other regions!
Forensic Scientist
Thanks to the popularity of TV crime dramas, the role of a forensic scientist is probably more widely known about than it might have been a few decades ago. Essentially, a forensic scientist assists the police in analysing crime scenes – they run tests to see if gun-shot residue is present anywhere in a crime scene, test DNA samples to check if they match a potential suspect, and search for and examine contact trace material such as blood, hairs and clothing fibres.
Research Scientist
A research scientist does pretty much what is says on the tin – conducts research! These are the people who plan experiments to test new pharmaceutical drugs, conduct medical trials, test new theories in neurobiology or study how the spread of viruses and disease can be controlled.
Often these are the people who are at the forefront of ground-breaking scientific discoveries that have a significant impact on our day to day lives, whether that's by developing new treatments for cancer or helping to cure the common cold.
Teacher
Chances are if you enjoy science, you've had a science teacher at school who inspired you! Wouldn't it be awesome to pass on your knowledge and passion for the subject to a whole new generation? Schools, colleges and universities across the UK are always on the lookout for science teachers – in fact, they're often in such high demand that you can get a bursary to train up as a physics, chemistry or biology teacher!
Ready to start training for your career in science? As soon as you know which qualification that you would like to study, you can make an application on our website! It'll only take 5 minutes and you can contact admissions@sheffcol.ac.uk if you need a hand.