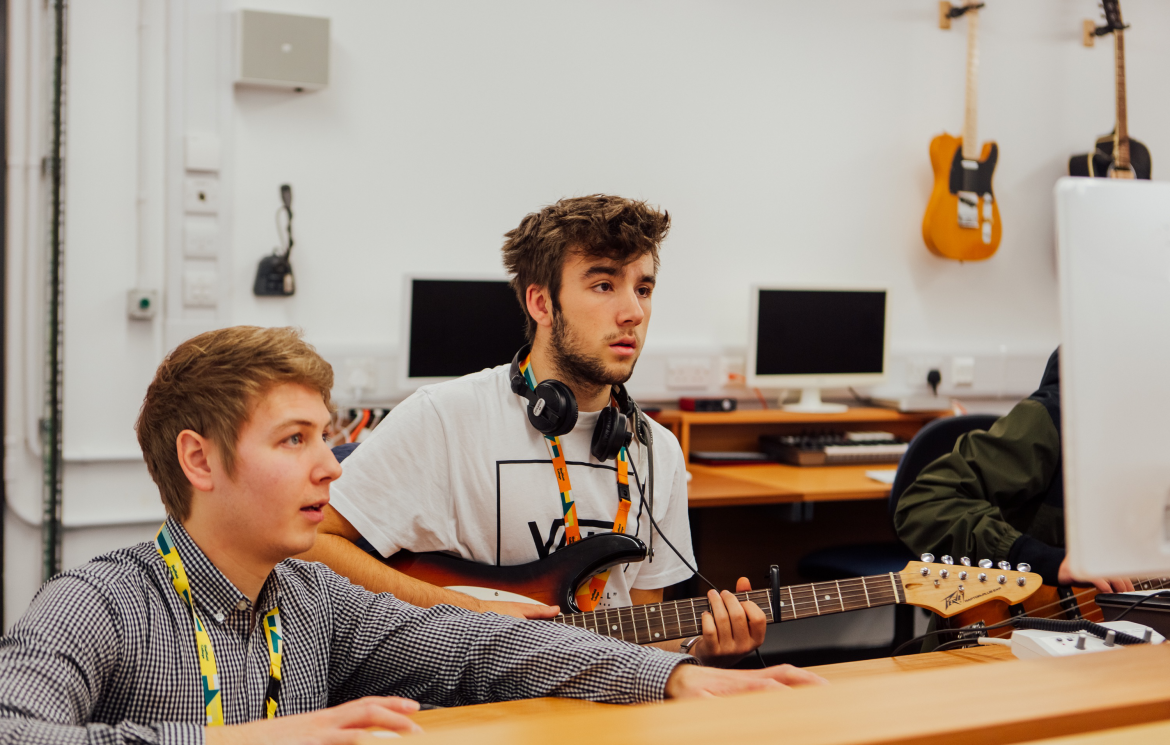 Obviously things are a little different at the minute so we want to make sure you have all the right information to help kick-start your journey with us. Whether that's starting an Apprenticeship, study programme or a university level course, we're here to help!
We have put together a simple step by step guide to help you along the way…
Find the right course for you
The process to apply online is really easy!
Click here to find the course that you're interested in, open the page and then hit the"Click to apply" button.
An application form will appear and will ask you to fill in things such as your personal details, education history and qualifications. If you haven't got your results yet, please enter your predicted grades.
Always include your email address and phone number so our Admissions Team can contact you if needed.
Wait for a response
Once you've entered all of your details, hit send to submit your application!
Our Admissions Team will send you an email to confirm we have received your application and from there we'll start processing it.
We process all applications within 14 days of receiving them but if you have any concerns, please contact our Admissions Team via email admissions@sheffcol.ac.uk
We'll make you an offer
If you meet the entry requirements for your chosen study programme we'll make you an offer! We'll arrange a time for a telephone interview where we'll take a few more bits of information about you interests and what you hope to achieve.
If you don't have the grades for this do not worry. We will still arrange for a phone call where we will explore other alternatives for you.
Keep in touch
We'll keep in touch with you through the summer, giving you advice about student support, finances and other useful tips to help you prepare for starting with us.
If any of your personal details or course preferences change before starting with us, please let us know as soon as possible by emailing admissions@sheffcol.ac.uk
Give us a try
Unfortunately, we can't invite you in to meet you tutors just yet.
We have, however, been working with all the teams across college to bring you some interactive activities that are related to your course that you can do at home.
Click here to view the activities
When you've applied and been made an offer, we'll send you a link to access the work or follow us on social media for some shorter examples.
Facebook - @TheSheffieldCollege
Enrolment
This year we will be enrolling students online. We will be contacting you very soon to let you know about the process, when you can start enrolling from and what information you will need to input (things like exam certificates and ID).
After completing your online enrolment, you will be invited in for a 15 minute appointment to finalise you enrolment at the end of August. Again, we will contact you to confirm dates and the booking process very soon.
If you have any further questions regarding your application you can get in touch with our Admissions Team via email admissions@sheffcol.ac.uk.
We look forward to welcoming you!