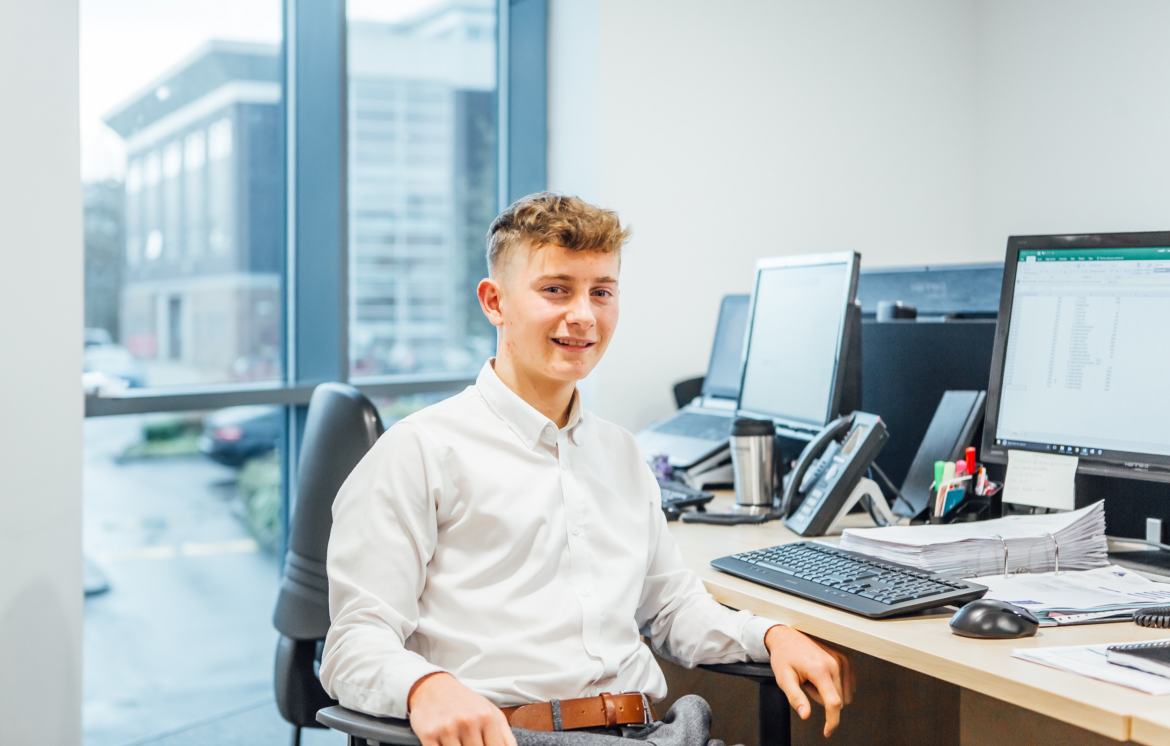 What is an Apprenticeship?
An Apprenticeship is a real, paid job which mixes on-the-job training with coming to college (typically) one day a week for classroom learning. You will spend 30 – 40 hours a week in the workplace developing your skills, knowledge and industry contacts.
As it is a real job, you will need an employer to work for just like all employees. If you want to do an Apprenticeship but you don't have an employer, you won't be able to complete the largest part of any Apprenticeship – the on-the-job training.
Click here to apply for our live vacancies.
If there are no vacancies that interest you, you can find your own with a brand-new employer. Here's what you can do:
Before applying for an Apprenticeship, we recommend gaining experience in the industry that you're interested in and asking the employer if they would consider an Apprentice once it finishes. Work experience is extremely valuable and is something that is desirable when employers come to employ an apprentice.
If not, you have massively enhanced your CV for when you next apply to a vacancy or employer.
It might seem like the most traditional method of them all but it does still work. Once you have competed your CV and you've made the decision as to what sort of Apprenticeship you would like to do, call in to businesses that operate in that industry and introduce yourself. Ask them if they would be interested in an Apprentice and make sure you leave your CV behind with your contact details on.
Make contact with local employers
If you haven't yet decided what Apprenticeship you want to study and are just enquiring, get in touch with a local employer! Give them a ring, call in or send them an email. It will help if you have a CV to hand them as well. Again, leave them your contact details, Job Connect's contact details and pass the employer's details on to Job Connect. There's no harm in asking.
If an employer informs you that they would like to take you on as an Apprentice, congratulations! In this instance you will need to take their contact details and send them on to Job Connect (jobconnect@sheffcol.ac.uk). Job Connect will then arrange for a vacancy to be created for that employer which you will then be able to take.
To find out more about Apprenticeships at The Sheffield College, please visit www.sheffcol.ac.uk/apprenticeships or email jobconnect@sheffcol.ac.uk