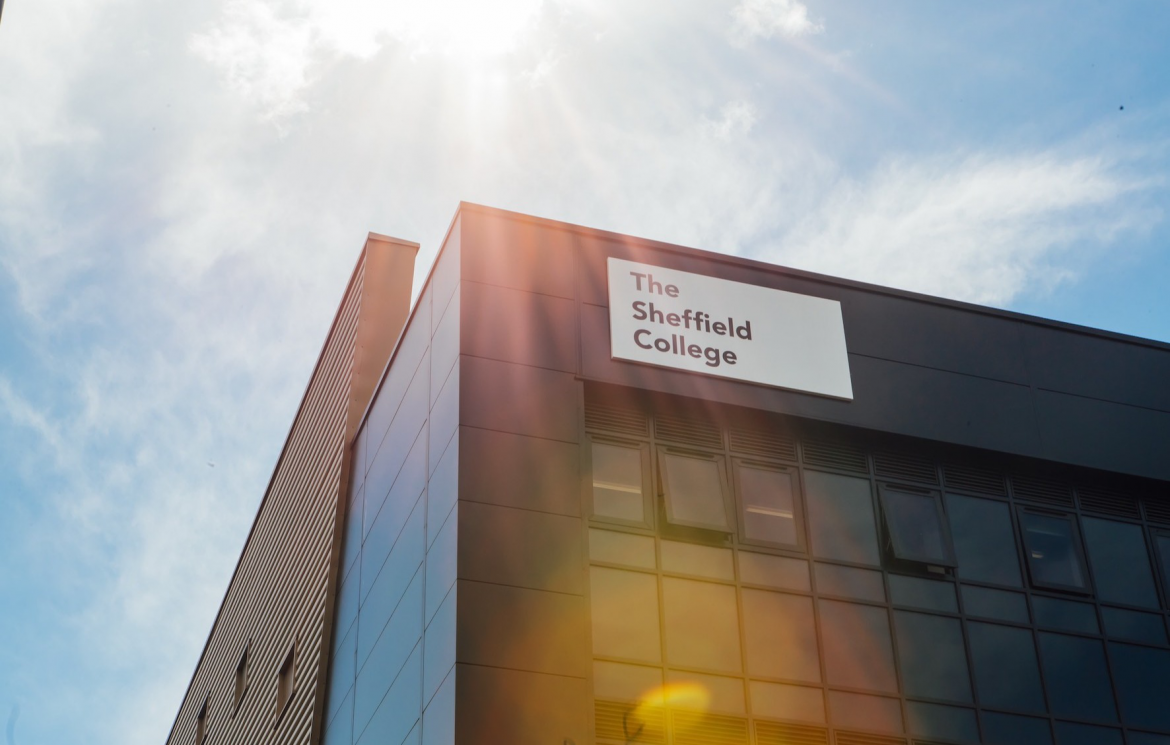 All Sheffield College campuses remain closed until further notice with teaching and learning moving fully online and remotely due to the national coronavirus lockdown.
Exams and internal assessments, due to take place during the lockdown in January and February, have been cancelled by the College for safety reasons.
Students are being urged to attend all of their online lessons and complete all assignments in the coming months to ensure their grade outcome matches the hard work they have put in so far.
Angela Foulkes, Chief Executive and Principal, The Sheffield College, said: "The safety of our students and staff remains our number one priority.
"Our decision to stop exams taking place on campus during this third national lockdown is a direct result of the Prime Minister's announcement that we should close and move to online learning. It's about public health and the safety of our staff and students at this critical time in the transmission of the virus.
"This is not a decision that we have made lightly. Student and staff safety must come first and further education learners need to be given the same parity of consideration as young people in schools.
"In stopping exams and internal assessments scheduled during this national lockdown, we have called for them to be postponed and rescheduled to a later date which would be safer for our students and staff."
She added: "This continues to be a fast-evolving situation. Now that the government has announced that teacher assessed grades will be used instead of students sitting GCSE and A Level exams, the College would support the same process being introduced for vocational qualifications to provide parity of approach for those learners.
"We know that a third lockdown is going to be tough, particularly on those who are struggling with their mental health. Our advice to our students is to please keep going and do all you can to continue attending lessons and keeping up with your studies as that will help ensure your best chance of success.
"We will do everything we can to support our college community during this difficult time."
Students were informed of the College's decision to cancel exams and internal assessments earlier this week on January 5th, 2021, following the Prime Minister's national lockdown announcement on January 4th, 2021.
The College is awaiting further guidance from the government, the exam regulator Ofqual and various awarding bodies as to whether vocational exams will be postponed and rearranged to ensure they can be held on campus safely.
Alternatively, predicted grades may replace some vocational exams, given the government announcement earlier this week, on January 6th, to cancel GCSE and A Level exams and replace them with teacher assessed grades.
The College is awaiting further guidance on exams. As soon as more information is available, the College will share it with students. In the meantime, the College is urging students to stay safe, follow the public health guidelines and please stay at home.
Currently, both of the nurseries at City Campus and Hillsborough Campus remain open to provide childcare support and, as per government guidelines, the College will be facilitating on campus learning for a small number of vulnerable students.
Since the start of the pandemic, a range of safety measures have been put in place to help keep students and staff safe. For more details, please see the Keeping Safe at College FAQs.
Prior to the current third national lockdown, the majority of students were being taught via a blended learning approach with a combination of on campus and online lessons.