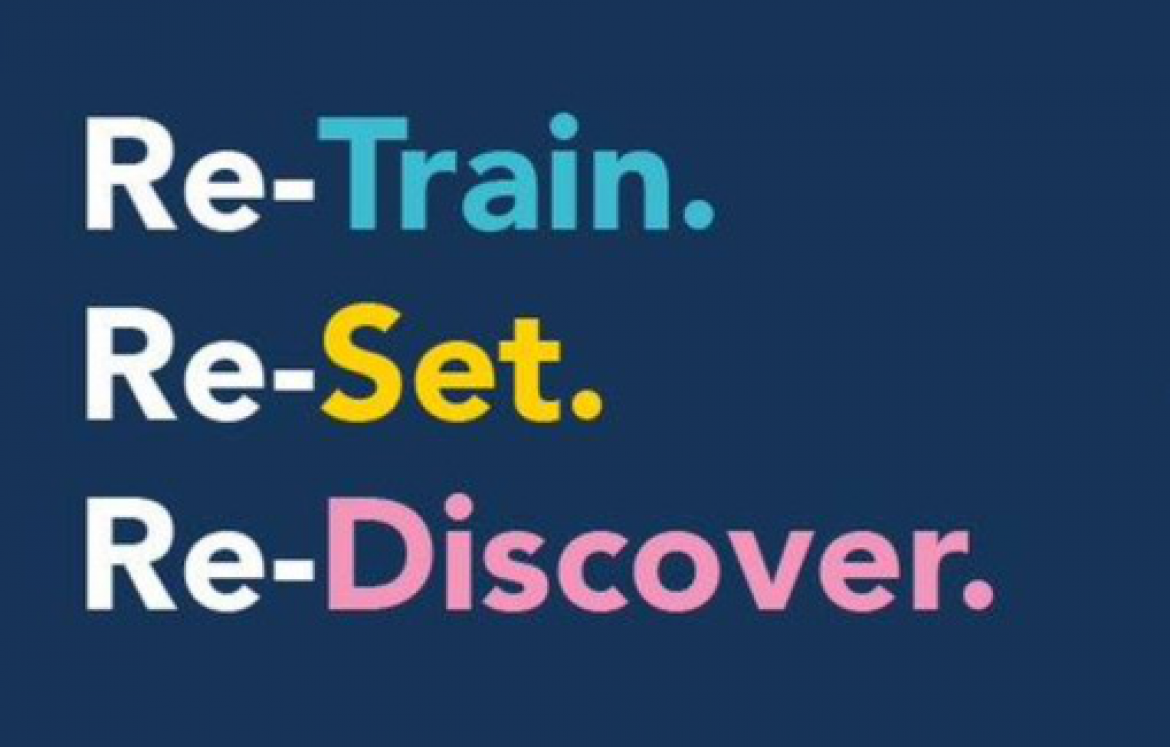 We've all faced a multitude of challenges over the last couple of years, but that just means that there's now no better time to gain some new skills or take those next career steps. With a variety of full-time and part-time courses starting in January, this is your chance to nail progression in 2022. Whether you're just starting out on your career journey, want to discover a new passion, improve your ambitions in the workplace or re-train completely, we have qualifications designed with your goals in mind, many of which you can start in January 2022!
PROFESSIONAL DEVELOPMENT
Working alongside The Skills Network, we can offer you a wide range of online professional development courses that you can take part in from the comfort of your own home.
These types of courses will refresh your CV, help you develop new interests and gain a new qualification at the same time. From food safety awareness to conflict management, our professional development courses cover a wide range of topics and industries, so it is sure to help you master your progression in 2022.
From just £30, these courses are an excellent way to move your career and ambitions forward, and you can apply for one of these courses through The Skills Network portal.
RE-TRAIN FOR A NEW CAREER
Progression in 2022 for you could mean a new career entirely. Here at The Sheffield College, we believe that it's never too late to start in a new direction! That's why we are offering a huge variety of courses which are perfect for anyone looking for a fresh start in their career. Taught by dedicated tutors in a great working environment, this could be the new opportunity you've been looking to take.
Click here to start 2022 as you mean to go on, progressing towards your new and exciting career.
UPSKILLING
Personal development is incredibly important for everyone. It allows us to learn new skills, build our confidence, and progress in our careers and personal lives. What's more, it can also provide many benefits such as promotions and pay rises at work, the opportunity for new or different projects, as well as the chance to enhance the skills and knowledge of those around you.
From counseling to cyber security, we have a variety of professional courses available, all designed to enhance your CV, boost your confidence, and allow you to nail progression in 2022. Choose your course here and upskill yourself towards your ambitions.
FOLLOW YOUR UNIVERSITY DREAM
Always wanted to go to university but didn't think it was an option available to you? Think again! Not getting the grades you thought you needed is never the end of the road for your aspirations. Here at The Sheffield College, we want to see career dreams become a reality for all of our students, and that's why we're so passionate about our Access to HE courses. Whatever your qualifications, these courses will help you gain the requirements you need to get into university in just one year.
View our Access to HE courses now and start planning your progression in 2022 and beyond!
RE-ENGAGE
It's totally normal to feel stuck in a rut from time to time, and if you're not sure what to do next in your career or your development, don't panic. We have a range of courses for adults which are designed to reignite passion, as well as allow you to gain the skills and qualifications you need to apply for the jobs you really want.
Our courses for adults can be seen and applied for here, so make 2022 your year with a little help from The Sheffield College.
Re-engaging isn't always just about progressing your career though. It could just be that you're just looking for a new hobby, or to find something new that helps you to switch off and brings out your creative side. Hobbies and pastimes are just as important as your career, after all!
View our hobby-related courses here and make progression in 2022 about something you really enjoy.
WANT TO APPLY FOR ONE OF OUR ADULT COURSES? CLICK HERE TO FIND OUT HOW.
You can also click here to view our courses starting in January 2022!