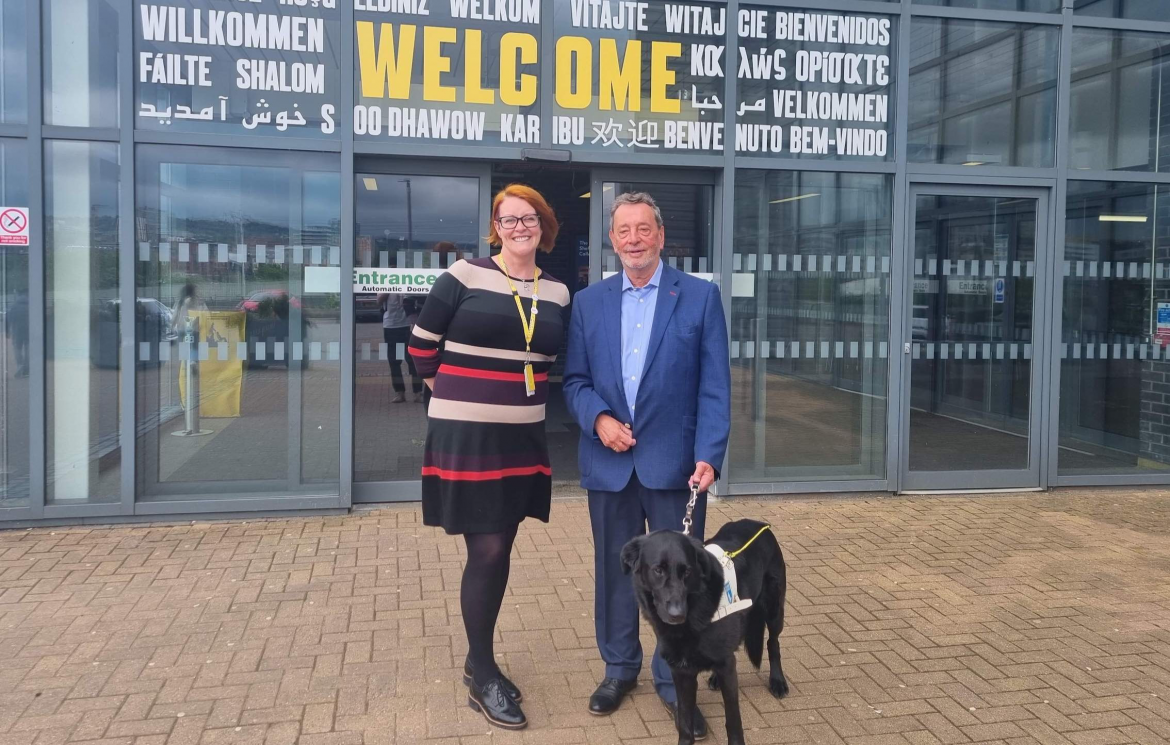 Rt Hon. Lord Blunkett has visited The Sheffield College to discuss national developments in technical and vocational education and the impact on the city.
A range of themes were covered during a meeting with Angela Foulkes, Chief Executive and Principal, in the Silver Plate Restaurant at City Campus.
Discussions included the future of vocational qualifications and the T Levels roll-out, working with employers on local skills improvement plans, developing a regional approach to supporting adults to re-train as well as stronger careers services.
Lord Blunkett's visit on May 6th, 2022, followed the introduction of new legislation that seeks to transform the education landscape.
The Skills and Post-16 Education Act 2022 aims to make it easier for young people and adults to get the skills to succeed in industries where there are urgent skills gaps such as health and social care, engineering, digital, clean energy and manufacturing.
The Act has introduced a raft of new measures with a focus on technical and vocational skills and put further education colleges at the forefront of an economic recovery; it became law on April 28th 2022.
The measures include schools being required to ensure that their pupils meet staff from colleges providing technical education qualifications so they are aware of the wide range of careers available.
Angela Foulkes, Chief Executive and Principal, The Sheffield College, said: "Further education colleges are anchor institutions transforming lives in their local communities and well positioned to lead the nation's skills recovery."
She added: "Whilst we welcome the shift in the national conversation and a stronger focus on colleges and skills in the new Act, there are challenges that we continue to face in ensuring that we can have maximum impact. It was good to discuss the latest developments in the further education sector with Lord Blunkett."
Lord Blunkett said: "The Sheffield College is central to providing the skills needed to dramatically improve the growth and productivity of the local economy and the challenge of artificial intelligence and robotics which will transform the world of work, ensuring progression within existing jobs as well as filling vacancies facing local employers.
"But a clear plan is needed for transformation and I hope the newly elected Metro Mayor Oliver Coppard will, in conjunction with employers and Sheffield City Council, persuade Government to provide the resources to meet the challenge of a very different world of the future."
Find out more about courses starting this September.