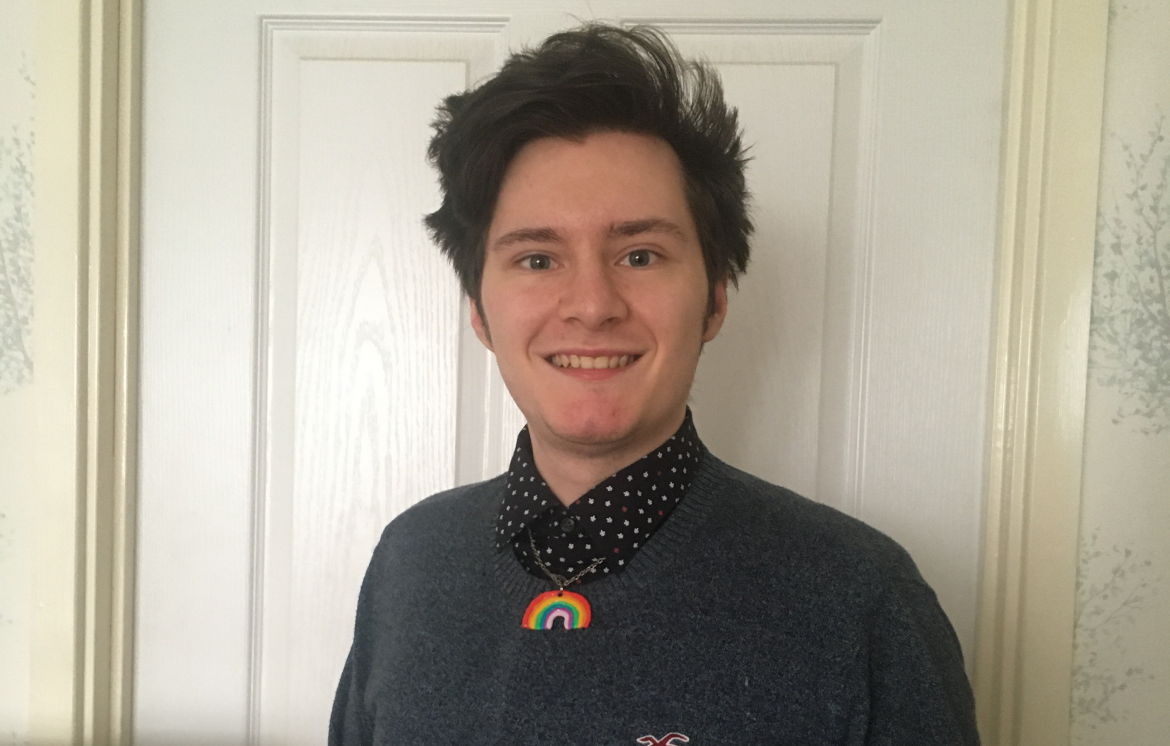 A talented Sheffield College student is preparing to stage his own musical after impressing the theatre industry's top names and winning a £10,000 bursary.
Ewan Fellows, 20, is one of the winners of The Evening Standard Future Theatre Fund, which was set up in response to concerns about the impact of the Covid-19 pandemic on the theatre industry stars of the future.
In association with TikTok, and in partnership with the National Youth Theatre, the fund is distributing 12 bursaries worth £10,000 to struggling young creatives to help them with their career path in addition to providing them with an industry mentor.
Ewan, who is studying a Foundation Degree in Musical Theatre at the College's Hillsborough Campus, said: "It's absolutely amazing to have won a bursary and mentoring."
He explained: "It feels like Christmas, birthdays, everything, all coming together at once! Everything in my life revolves around theatre and this will be a huge step forward. I'd like to thank the fund organisers so much. Winning this bursary has changed my life."
Ewan is setting up a theatre company with a friend and will use the bursary funding to launch his first musical, Alive In Wonderland, which has been inspired by and created during the pandemic. He wrote the entire show, which has a cast of 11 people, in three months and plans to stage it in 2022.
Kelly English, Assistant Principal, Creative and Design Faculty, The Sheffield College, said: "We are so proud of Ewan, what an incredible achievement and opportunity! I'd also like to thank our amazing staff who, in sharing their valuable industry expertise and skills, inspire our students to go further in their careers."
The Future Theatre Fund's six categories comprised directing or theatre-making, visual design, audio design, musical theatre and the TikTok BreakOut Award – an open entry award for those who may not have had formal drama training at a theatre. Two recipients benefited from each category.
The judges included Andrew Lloyd Webber, Helen McCrory, TikTok's Richard Waterworth, the National Youth Theatre's Paul Roseby and other eminent names from the theatre world.
The winners were announced on March 5th, 2021. To see the ceremony, which includes Ewan's reaction to winning a bursary and mentoring, please watch the Evening Standard Future Theatre Fund's YouTube film.
Ewan, an avid TikToker, was encouraged to submit a video entry for the TikTok Breakout award category, by a friend. The brief asked applicants to create a TikTok using their specialist theatre discipline, whatever that may be, and convey the hopes and dreams they hold for their future theatrical career.
Ewan's viral version of Lewis Carroll's story of Alice in Wonderland features 48 pieces of music for an eight-part band that he created with music software in his bedroom.
He added: "It's been a tough year with the pandemic but we've still been able to carry on developing our skills and my college tutors have been absolutely wonderful. They all have theatre or production backgrounds and industry experience and skills, so we get that professional expertise. My advice to anyone with ambitions to go further is just keep going, no matter what and don't give up."
The College offers full honours degrees, foundation degrees, higher national diplomas and certificates, and higher apprenticeships in a wide range of subjects including the performing arts and music.
For more information about the Future Theatre Fund, follow #FutureTheatreFund #TikTokBreakoutStar. For updates on Ewan's musical, follow @Aliveinwonderlandmusical on Instagram.