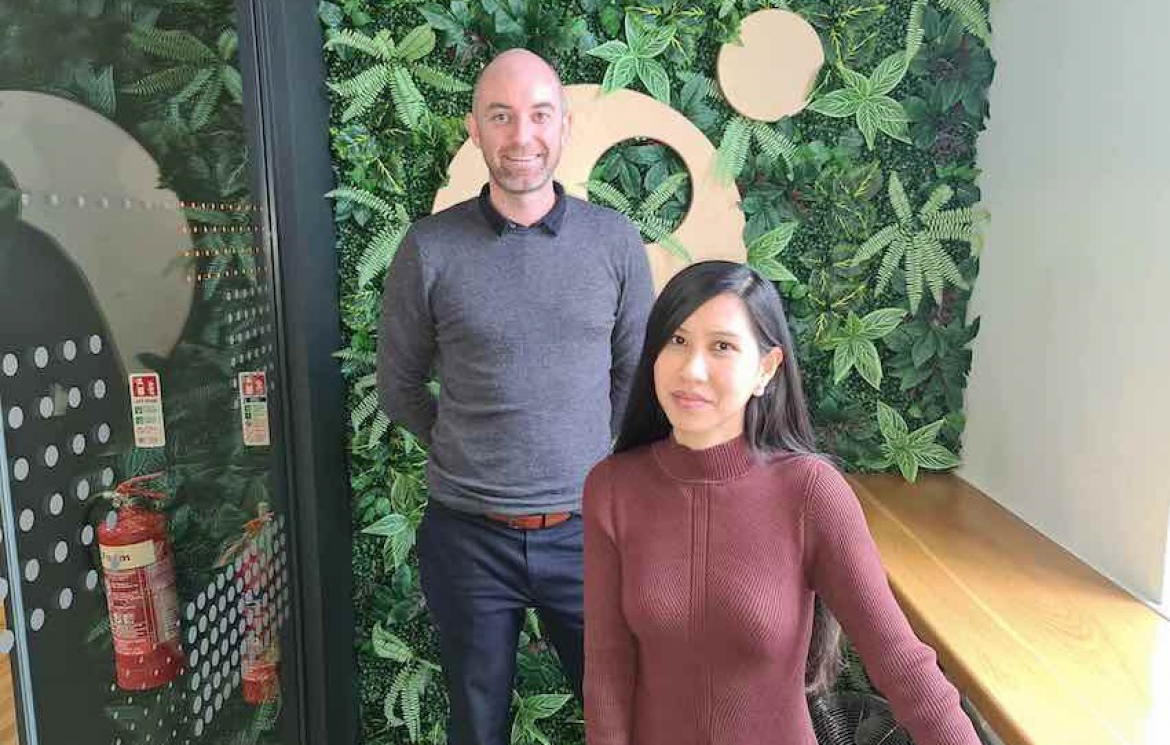 Sheffield Technology Parks has pledged to share commercial know-how and expertise with the next generation of aspiring entrepreneurs.
Tom Wolfenden, CEO, and Rose Tran, Incubator Manager, have signed up to mentor young people at The Sheffield College on an ongoing basis.
They will help students completing the Start Up Business Hub Programme at the College, which equips them with the skills to develop their entrepreneurial ideas.
Students will receive support with developing their business plans and have the opportunity to pitch their ideas and receive feedback.
From each group of students taking part, five will be selected to present their ideas to a panel of business experts in a Dragons' Den style event at Sheffield Technology Parks, which is home to some of the city's newest digital businesses.
The winning student from each cohort will receive £1000 worth of credit for STP services including co-working and meeting rooms. They will also receive mentoring and peer support through Sheffield Technology Parks' Cooper Project for six months.
Rachel Topliss, Head of Employer Engagement, The Sheffield College, said: "This is an amazing opportunity for our students who aspire to go further with setting up their own business."
She added: "Taking part in the Start Up Business Hub Programme develops students' professional skills as well as their business ideas, and we would like to thank Sheffield Technology Parks for their support."
Tom Wolfenden, Chief Executive Officer of Sheffield Technology Parks, added: "Being able to demonstrate entrepreneurship as a viable career option to students is a vital part of activating our future economy."
He added: "The ideas and enthusiasm of the students is inspiring, and we hope to support them with our varied experience of working with some of Sheffield's brightest and innovative businesses through our Cooper Project incubator programme."
The Start Up Business Hub Programme lasts 10 weeks with the next group starting on March 28th, 2022. Sixty places are available annually comprising two cohorts of upto 30 students who start the programme at different points during a year.
Students apply to take part in the programme as an additional option, and they complete it alongside their main college course.
Students are supported with business ideas generation, planning, sales and marketing strategies, networking and pitching their idea for investment. Topics covered include business ideas creating a business plan, brand identity, marketing, sales and finance.
The Start Up Business Hub Programme is part of the College's employer skills academies that equip students with the qualifications and skills employers need.
There are currently 17 employer skills academies backed by 14 employers. The Start Up Business Hub Programme is supported by the Sheffield Chamber of Commerce Business and Enterprise Academy.
Sheffield Chamber of Commerce members also continue to support students within their Business and Enterprise Academy, providing business mentors, guest speakers and networking opportunities with industry experts. Find out more about our next open days.