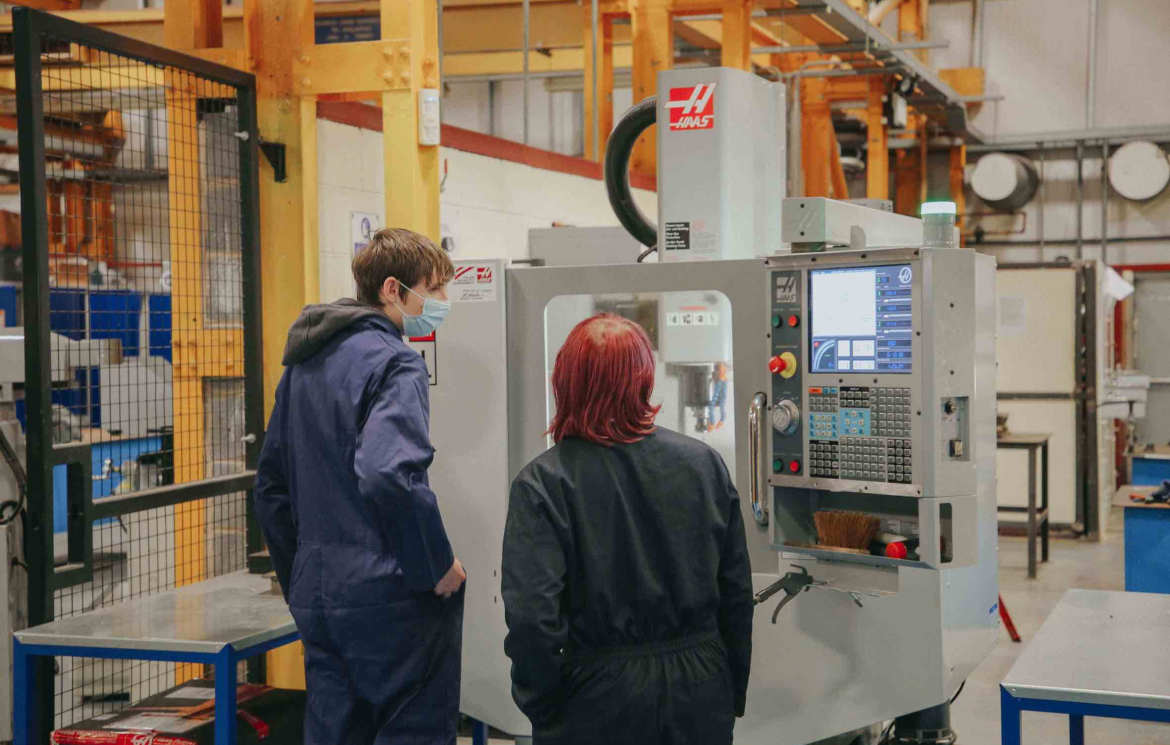 Students are benefitting from state-of-the-art engineering, robotic, manufacturing, motor vehicle and digital technology facilities thanks to a £4.6 million funding boost.
The Sheffield College has been successful in securing a grant to install the latest high-tech facilities and equipment at its Olive Grove Campus.
Based on Olive Grove Road, the campus specialises in engineering, motor vehicle, gas fitting and plumbing courses.
Andrew Hartley, Executive Director, Commercial and Operations, The Sheffield College, said: "We are delighted that our students are benefitting from this exciting multi-million pound investment."
He added: "We are offering an up-to-date curriculum with some of the city's newest cutting edge equipment in areas of future skills growth such as robotics and engineering technology.
"There has been a clear need to invest in developing this provision to meet the skills needs of employers, which will help our students go further in their careers and support regional economic growth."
The facilities and equipment include:
A state-of-the-art industrial robotics training area, hybrid and electric vehicle training rig and

Renault Zoe electric vehicle

.

New high tech facilities to upskill motor vehicle technicians for electric and hybrid vehicle maintenance. These processes are significant in the automotive industry, particularly with vehicle electrification as sustainability becomes an ever increasing priority.

Computerised manufacturing equipment. Key highlights include a Haas computerised numerical control (CNC) lathe turning centre, CNC modular mini mill, three manual lathes and turret mills.

Innovative new robots including a Fanuc robot that can load and unload work completed on the CNC lathes.

Investment in electricity and electro-pneumatics trainers for electrical students to develop the latest industry skills.
The £4.6 million investment has been funded by a Skills Capital Bid from South Yorkshire's LEP (formally known as Sheffield City Region LEP) and was approved in 2019.
The cash injection was primarily used to fund the expansion and refurbishment of facilities at Olive Grove Campus as well as at City Campus. The training programmes and activities that this project will support include:
Full time technical programmes leading to industry recognised vocational qualifications at level 3 such as BTEC Diploma in Engineering.
Higher level technical training programmes such as the HNC and HND in engineering manufacturing as well as IT and digital technology.
Engineering and digital apprenticeships at advanced and higher levels.
Short technical refresher training and workforce upskilling.
Apply now for courses starting in September.