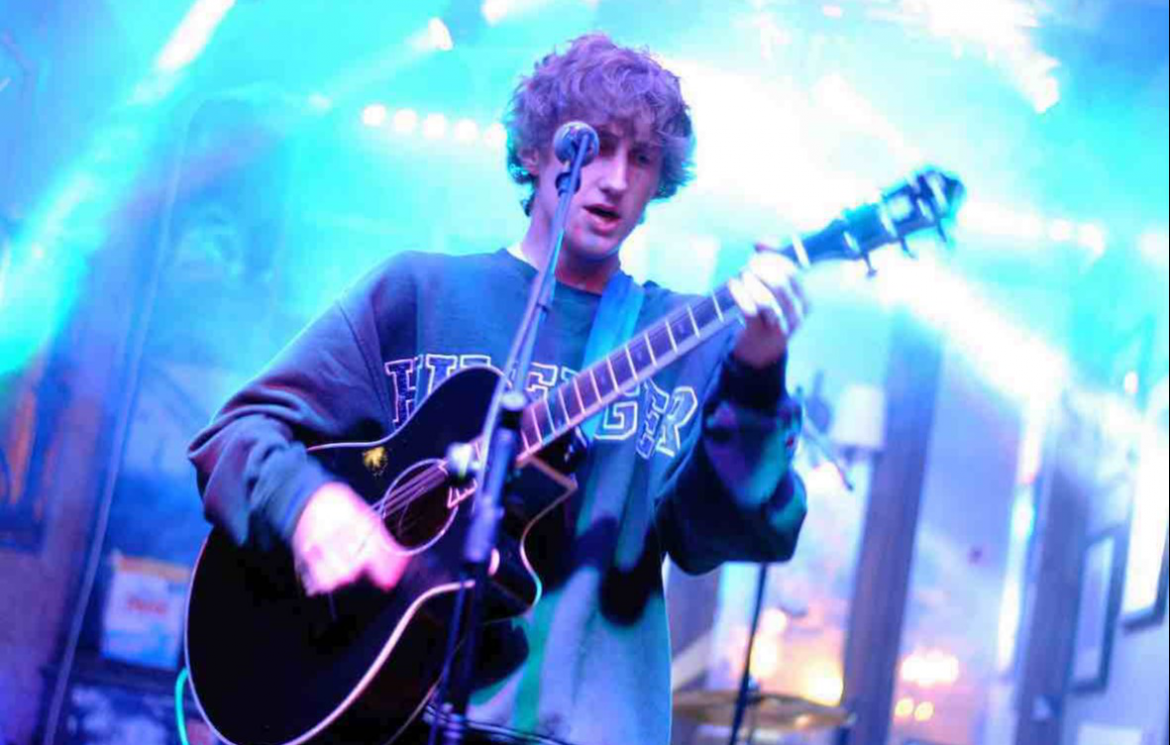 A talented music student from The Sheffield College is launching his debut single.
Connor Berry, 17, is releasing his indie rock single Mr Rain today – February 11th, 2022.
Connor enjoys gigging in his hometown of Chesterfield and producing content for his fan base as well as learning about the music industry on his college course.
The ambitious musician only started performing live a few months-ago at venues including Real Time Live and Mill Fest.
Since then, he has also built a strong social media following on Facebook, Instagram and TikTok.
Connor said: "Mr Rain is the first song that I have written and it's an amazing feeling to be able to launch it as my first single."
He added: "Being influenced by the Beatles, Oasis and the Artic Monkeys, I have combined the sounds of these legendary bands and embedded them in my own song."
Connor decided he wanted to become a musician at the age of 14 after watching the film Bohemian Rhapsody, which inspired him to learn guitar and write his own songs.
Aside from his gigs, Connor is developing his industry skills and know-how by completing a vocational course that will support his career ambition of breaking into the music industry.
Connor is studying the UAL Level 3 Diploma in Music Performance and Production at The Sheffield College's Hillsborough Campus on Livesey Street.
He explained: "I chose this course because, over the past couple of years, my interest in music has massively increased. I didn't want to stay on at the school sixth form so I looked around for a music college. My music teacher at Real Time Live recommended The Sheffield College. I have learnt a lot. I find it fascinating learning about the music industry.
"Having tutors at college with industry experience has been great. Being able to collaborate with other students on the course and learn from one another has been an amazing experience.
"My tutor said our classmates would be one of our biggest influences and that's certainly proved true! Once I have completed the course, I hope to go on to study a music degree at college or university."
Matt Henley, Music Curriculum Team Leader, The Sheffield College, said: "Connor is a talented and hardworking musician, who is determined to go further in his career."
He added: "Connor has built a large audience on his YouTube channel for gaming, and is now combining his music, production and social media passions to be successful in the music industry. We wish him every success with this exciting new project."
The release of Mr Rain has been financed by money that Connor has made from his live gigs and is available via all major streaming platforms. For more information, follow @ConnorBerryMusic on Facebook, Instagram, TikTok and YouTube.
The College has a range of music facilities that include sound proof rehearsal rooms, recording studios and editing suites. Find out more about our next open days.
Image credit: Matt Henley