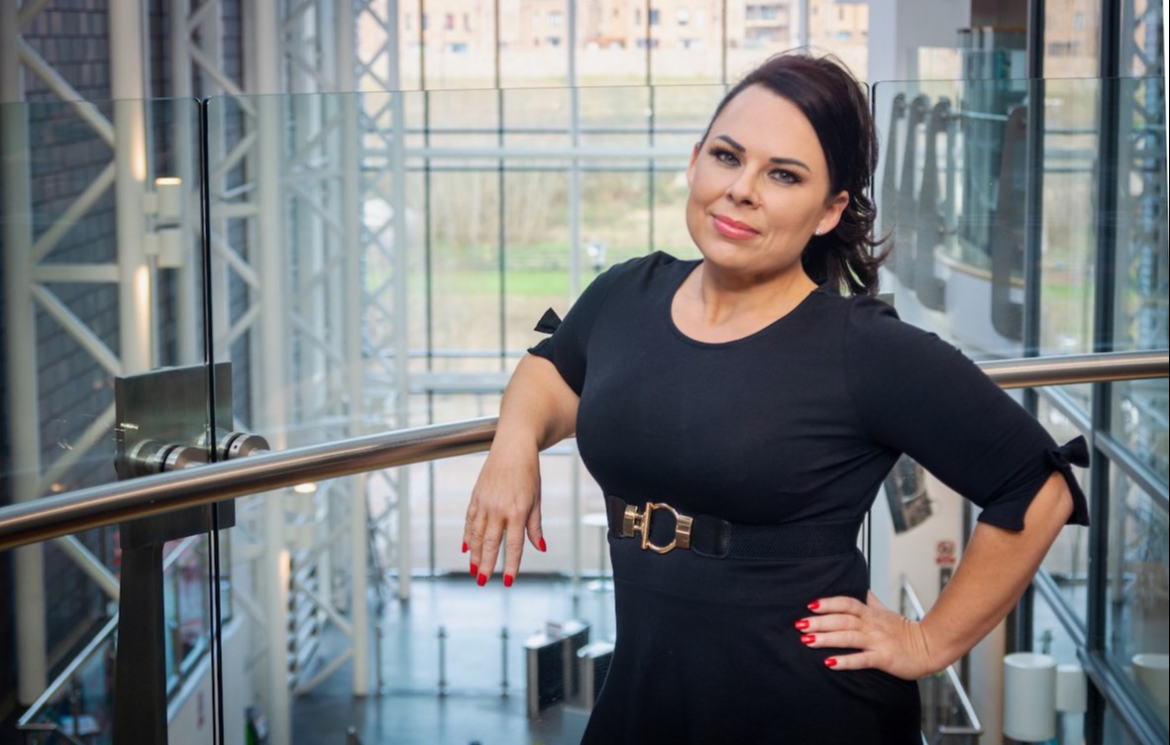 The Sheffield College is a finalist in a national education award scheme for its trailblazing partnerships with employers.
The Employer Skills Academy and Work-Related Activity Team has been shortlisted in the employer engagement category of the Edufuturists Awards, which celebrate innovative educators in the UK and beyond, including schools, colleges and universities connecting education with industry.
The award nomination is for the College's successful employer skills academies programme that equips students with the qualifications and skills that employers are looking for.
Rachel Topliss, Head of Employer Academy Partnerships and Work-Related Activity, The Sheffield College, said: "We are thrilled to receive this national recognition for our trailblazing work with the employer skills academies."
She continued: "The programme enables students with a proven aptitude and positive work ethic to enhance their studies by engaging with professional organisations and projects to gain transferable employability skills, sector knowledge and practical experience that will help them go further in their careers."
Currently, there are 15 employer skills academies at the College backed by 13 different employers: Discovery STEM Education, Greene King, Kier Construction, Kryolan, Liberty Steel, Millgate, MSK Ingredients, NextGen Skills Academy, PJ Taste, Sheffield Chamber of Commerce, Sheffield Sharks, Uniheads and WANdisco. This academic year, 2020/21, around 1,200 students in total have been involved.
The academies provide a new approach to learning. The curriculum is co-designed with employers to simulate real-life work and covers the business and enterprise, construction, catering and hospitality, cyber security, engineering, animation and special effects, information technology, mental health and wellbeing and professional make-up sectors. The programme launched in September 2019.
Every effort is made to replicate the professional working environment. Each academy has its own designated space within the College branded by the employer sponsor.
Students work on real life employer-led projects and have the opportunity to take part in workplace or industry visits and placements, workshops, masterclasses and webinars involving industry experts provided by the employer sponsor.
During the coronavirus pandemic, the College has adapted by organising guest speaker talks online in addition to launching a virtual reality hub to allow employer skills academy students the chance to explore new industries beyond theoretical skills and knowledge.
Through 360° cameras, students get a virtual reality tour of a business premises with interactive voiceovers and employer talks. Companies that have supported this initiative include Discovery STEM Education, Kickabout, Powers Martial Arts Centre, Robertson, Universal Office Products, Virgin Media and WANdisco - with more set to take part.
Students can also access the new Forage online work experience platform. Working with developers in Sydney, Australia, this has been designed to develop student's skills and gain a real understanding of different roles and industries by working through these self-paced modules.
Students can take part in a diverse range of remote work experience opportunities in global companies including Goldman Sachs, PwC and Deloitte to develop employability skills and gain an understanding of different roles and industries. On completion, they receive a celebration certificate from the employer and can choose to stay in touch with the company, who may offer physical placements or job opportunities dependent on location.
Employer skills academies not only enhance the teaching and learning experience of a student's educational journey; they are also beneficial to employers enabling them to spot the talent of the future and demonstrate their contribution to the development of the future workforce and corporate social responsibility.
On successful completion of their qualifications, students are able to progress to employment, an apprenticeship or university. For more information about the employers we work with and courses starting in September 2021, please visit our employer skills academies website page.
The winners of the Edufuturists Awards will be announced at a virtual awards ceremony on July 2nd, 2021. Visit https://www.edufuturists.com/.
Image credit: Marc Barker Photography.