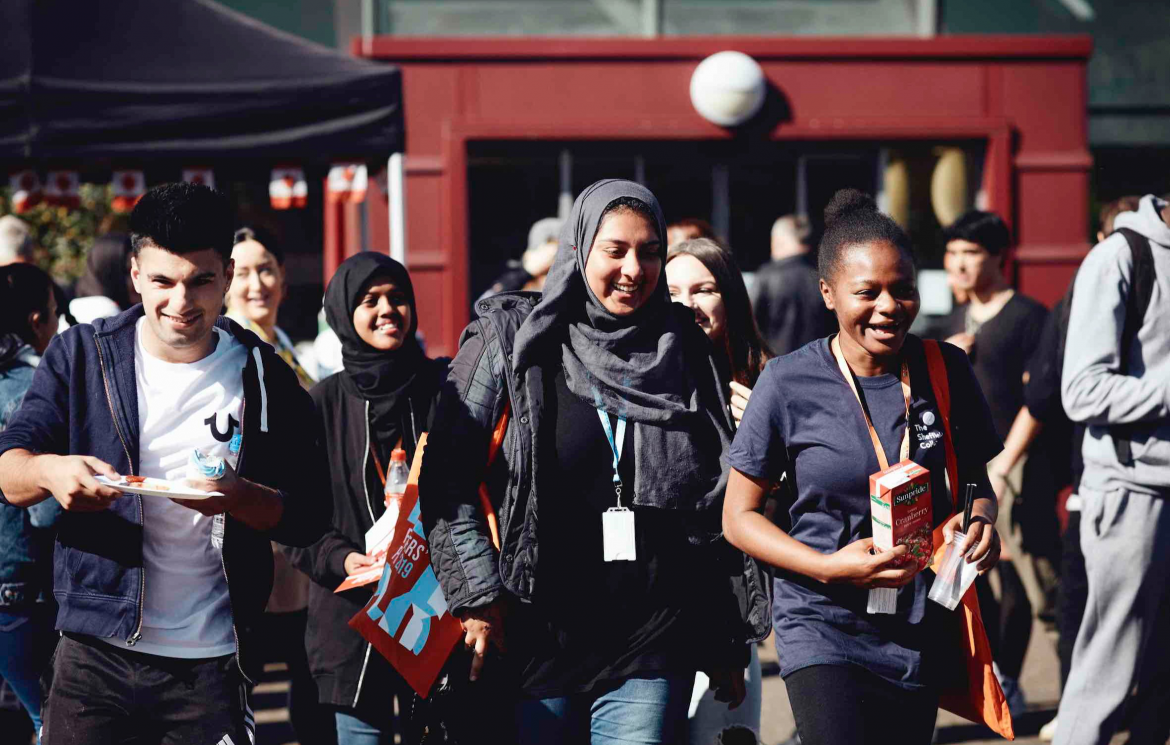 Young people planning their next steps into employment, training or education are invited to attend The Sheffield College's Up Festival.
Up Festival is a music festival themed programme of events designed to help young people think about their next steps and future careers.
This year, the online virtual event is 'going on tour' for one day, Tuesday, March 2nd, 2021 and is open to young people across the city as well as the College's students.
Coinciding with National Careers Week, Up Festival aims to connect young people with colleges, universities, businesses, training providers, specialist SEND providers and charities from across the region and beyond.
Sarah Kettlewell, Head of Student Participation and Careers, The Sheffield College, said: "Up Festival provides a great opportunity for young people across the city to get impartial information, guidance and advice from a range of careers, education and employment experts.
"It's vital that young people understand their options to go further in their careers. We are delighted to roll this event out citywide as part of the College's wider commitment to supporting a skills-led pandemic economic recovery."
She added: "As well as being able to talk to all the exhibitors at the virtual fair, guests will be able to fill their 'virtual backpack' with plenty of resources such as booklets, videos and other information, that will be emailed to them after the event."
This year, the annual headline event is being run in partnership with Sheffield City Council and the Careers and Enterprise Company's Enterprise Advisers Network. Previously, the Up Festival has been held on campus at the College; it is taking place online this year due to the coronavirus pandemic.
Councillor Abtisam Mohamed, Cabinet Member for Education and Skills, Sheffield City Council, said: "For young people, weighing up their future options is always a difficult time but this will have been made harder by the pandemic and the uncertainty it has brought along with it. It's great to see that despite the current restrictions this very important event can still take place online to help the city's young people discover what their options are."
Cllr Mohamed added: "Our young people are the future and it's crucial that they get the best possible start to their career, which is why we have partnered with The Sheffield College this year to open the event up to all young people aged 16-25 in Sheffield. I'd urge anybody thinking about their next steps or who finds themselves out of work or learning to join the event and find out what's available to them."
The citywide festival event, on March 2nd, 2021, features a series of online themed pavilions. For example, the 'See it Be it' employer pavilion will have 15 booths focusing on sectors identified as a priority for Sheffield City Region.
These will include construction, creative and digital, law, health and social care, manufacturing, engineering and finance. There will be a range of employers taking part in these booths and up-to-date local labour market information available.
Other themed areas include a training provider pavilion and a SEND pavilion involving organisations such as Mind Apart, Project Choice NHS, Sheffield SENDias, Under the Starts, Yes2Ventures, Sheaf training and R.I.V.A Project.
In a higher education focussed online pavilion, representatives from universities including Leeds Beckett University, Sheffield Hallam University, the University of Derby, the University of Huddersfield, the University of Leeds and the University of Sheffield, will provide information about university level courses and careers.
A helpdesk will be available throughout the event. The Sheffield College Careers Team will be on hand to offer impartial careers information, advice, and guidance about courses and a wide range of progression pathways.
To register your free place for March 2nd, 2021, please visit the Up Festival event website page. Places are also available for the College's next virtual open day on March 8th, 2021.