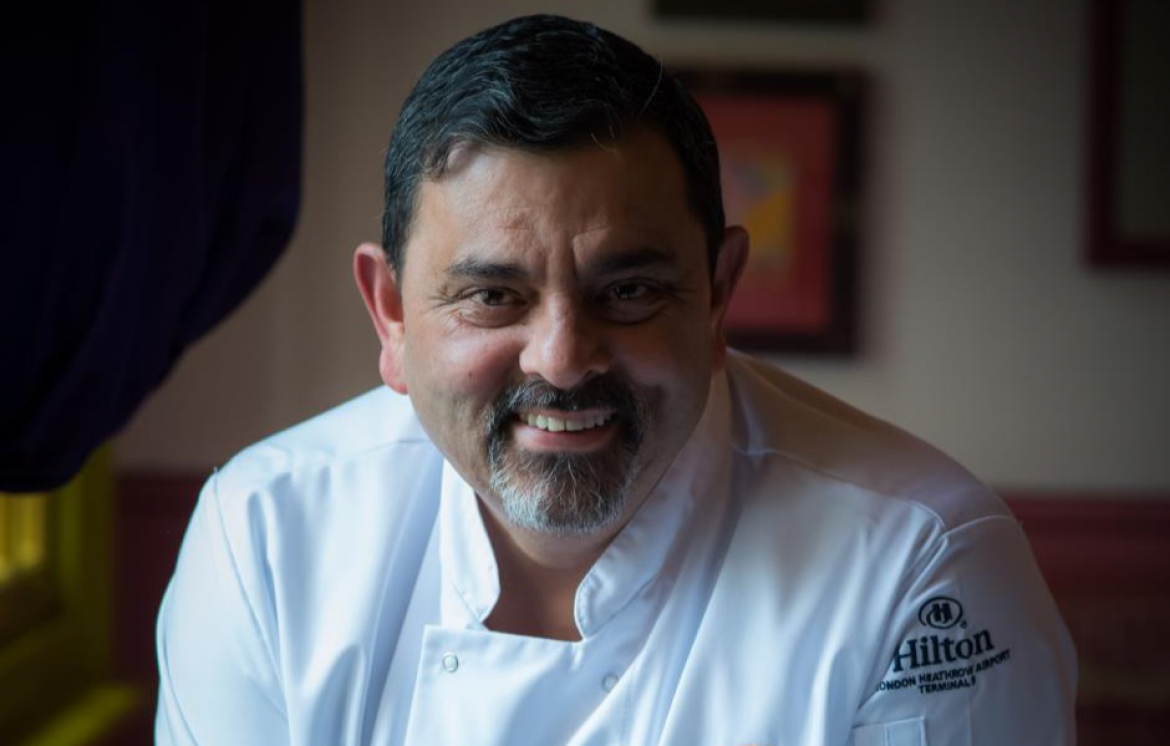 Trainee chefs at The Sheffield College are through to the finals of a national culinary competition.
Joe Cooper, 17, and Oliver Herrington, 20, are amongst the 12 students from ten colleges across the UK competing in the Zest Quest Asia Tilda Challenge 2021 final.
The Zest Quest Asia Tilda Challenge 2021 is a new individual chef competition, which has seen the contest go virtual for the first time, in response to Covid-19, with a live streamed final taking place this month.
The national student culinary competition is founded by restaurateurs Cyrus and Pervin Todiwala, with the Master Chefs of Great Britain, to recognise outstanding talent, knowledge and understanding of Asian cuisine.
Joe and Oliver are completing the Professional Chef's Diploma at the College's City Campus on Granville Road.
Their mentor Andrew Gabbitas, Catering Lecturer, The Sheffield College, said: "Reaching the finals is a fantastic achievement for Joe and Oliver, and I'm really proud of them."
He added: "It's been a challenging year, given the impact of the pandemic, but we have continued to enable our students to develop the skills that employers need and this latest success reflects that."
Competitors will showcase their skills, knowledge and cooking techniques in a range of Asian cuisines in a live cook off, held in the kitchens of their respective colleges, on March 31st, 2021.
Prior to the judges' selection for the final this month, students were asked to submit a competition entry by making an Asian-inspired dish using Tilda rice, and posting an image of it on Facebook or Instagram by February 17th, 2021.
Joe said: "It's my first competition so I am feeling a bit nervous. I'm really interested in Asian cooking. The dish that I made for the competition entry was made up of four elements and based on the theme of a street food tour of Old Delhi. I was inspired by a visit to India and the street foods that I tried."
Oliver added: "It's a great feeling to get through to the finals. I love Japanese cuisine and the dish that I created for my competition entry was Nagasaki Champon noodles with a modern twist. I used Tilda rice to create my own rice noodle, making the dish gluten free. I'm interested in dairy and gluten free food.
"Although we've not been able to be on site during the national lockdown, we've had really good access to lots of industry experts and guest speakers online, and have still been able to take part in competitions like this one that have been adapted."
Launched in January 2021, and sponsored by Tilda Foodservice, the Zest Quest Asia Tilda Challenge attracted more than 90 entries from over two dozen colleges.
So high was the calibre of submissions that the judges - the Todiwalas, chefs Murray Chapman and Steve Munkley, as well as Jo Witchell of Tilda Foodservice - decided to double the number of finalists from the originally planned six to 12.
Cyrus Todiwala said: "I would like to congratulate all of our Zest Quest Asia Tilda Challenge finalists. To those who didn't make it this time, never give up as there will be many other opportunities for you to showcase your talent and ambition. We are proud of you all and it really was a challenge for the judges amid so many spectacular efforts. I want to thank Chef Sey Millington in particular for undertaking the heroic task of helping us to collate all 92 entries from 27 colleges."
He added: "In terms of the entries themselves, I am delighted that so many students were committed to researching the origins of their dishes and were striving for both creativity and authenticity. We've come a long way since we launched Zest Quest Asia with the aim of raising the profile of Asian cookery as a career for aspiring student chefs. Personally, it is deeply rewarding to see budding chefs from so many colleges in the UK start to unearth and embrace the mysteries and challenges of Asian cookery and cuisine. That their tutors continue to take a keen interest in this subject area bodes well for the future of catering education."
Annette Coggins, Head of Foodservice, Tilda UK, said: "Inspiring student chefs has always been a passion of Tilda's. To see so many well thought out entries following the tutorials has been fantastic to see. We are so glad that despite the challenges of the past year, the spirit and determination of the next generation of chefs has not been diminished. We're excited for the final and to see how our finalists can show us their exploration of all the wonderful possibilities of Tilda rice and Asian cuisine!'
For more information about Zest Quest Asia, visit www.zestquestasia.org. Follow @zestquestasia. For more information about courses starting in September 2021, visit our catering and hospitality page.