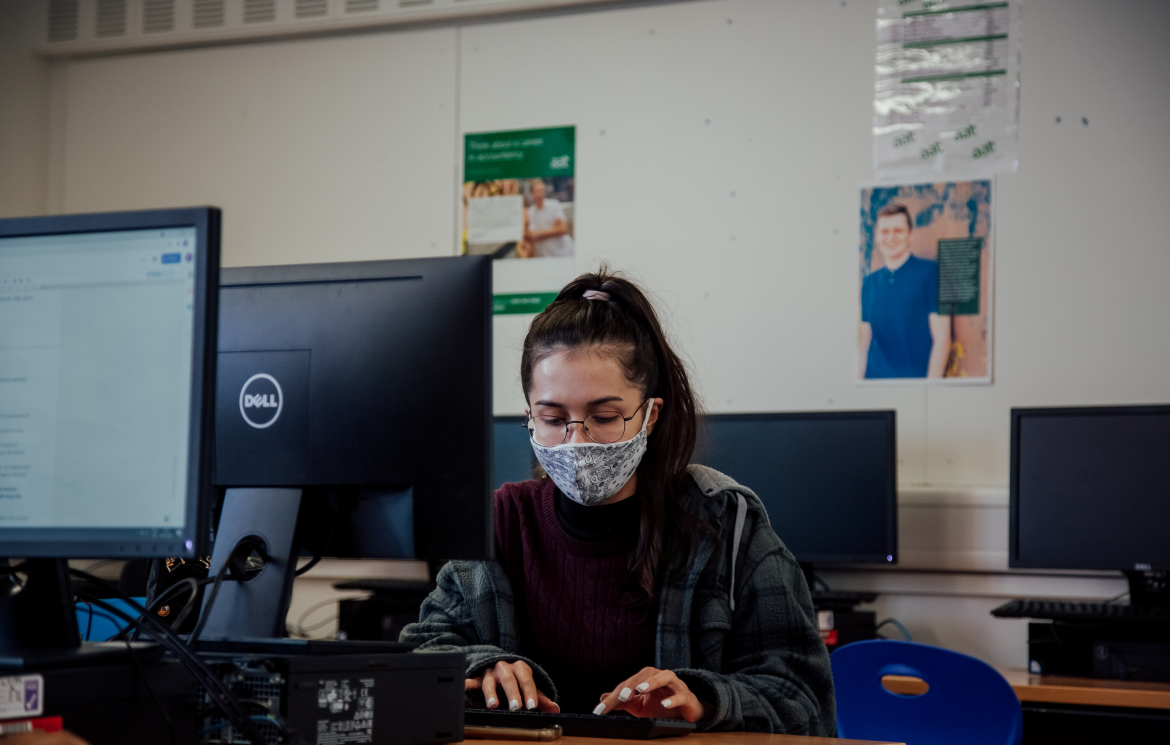 When you apply for a new study programme, you always have a tonne of questions to ask.
There's the usual ones that you can ask the Tutors; what will I study, how many days will I be in, what can I do after I qualify.
Then there's the ones that you want to find out about where you're studying; is it easy to get to, what's the atmosphere like, is it close to town.
Until you're left with the questions that can only really be answered by people already studying the programmes and those that have left; what's is like to be a student, shall I go for it?
They're often some of the biggest decision-making questions so we decided to ask our students for you. Here's what they had to say:
Sameer – BTEC Business
"The best thing about studying business is learning the finance unit.
Personally, I feel that every unit in this course was interesting, but the finance unit was better which is why I chose it for my 2nd year.
My Tutor is the type of person that anyone could approach and ask for help without a worry. His help isn't just limited to this programme but he also gives advice for universities and how we will be expected to do our work there."
To find out more about Business Studies at The Sheffield College, why attend our next Open Day? You can book a place here.
Lorena – BTEC Business
"The best thing about studying business is the versatility of the course. I get to study a wide range of units covering many different aspects of the business world. I have gained insight and foundational understanding of business, accounting, marketing and law.
I've developed a range of transferable skills and knowledge I will build upon in higher education and my future accounting career. There are many opportunities you can access while studying a business course at The Sheffield College including industry placements, or events and sessions run by The Sheffield Chamber of Commerce.
The lecturers in the business department are always willing to help and constantly push you to achieve your full potential. Learning from knowledgeable staff from different academic backgrounds who possess years of experience is one of the greatest opportunities this course offers."
Baryam – BTEC Business
"The thing what I find best about studying business is that it covers so many different topics such as marketing, law, enterprise, and finance you're not just stuck studying one particular thing.
It can open up so many opportunities in the future. In the first year you will study all four of those areas of business and in the second year you can choose which pathway you would like to study; I chose finance and I have found it very enjoyable and interesting.
The teachers here at The Sheffield College are brilliant they will always go the extra mile for their students to succeed."
Visit us at our next Open Day to meet our Tutors and find out more about studying business. To find out how you can book your place, visit Open Days || The Sheffield College.