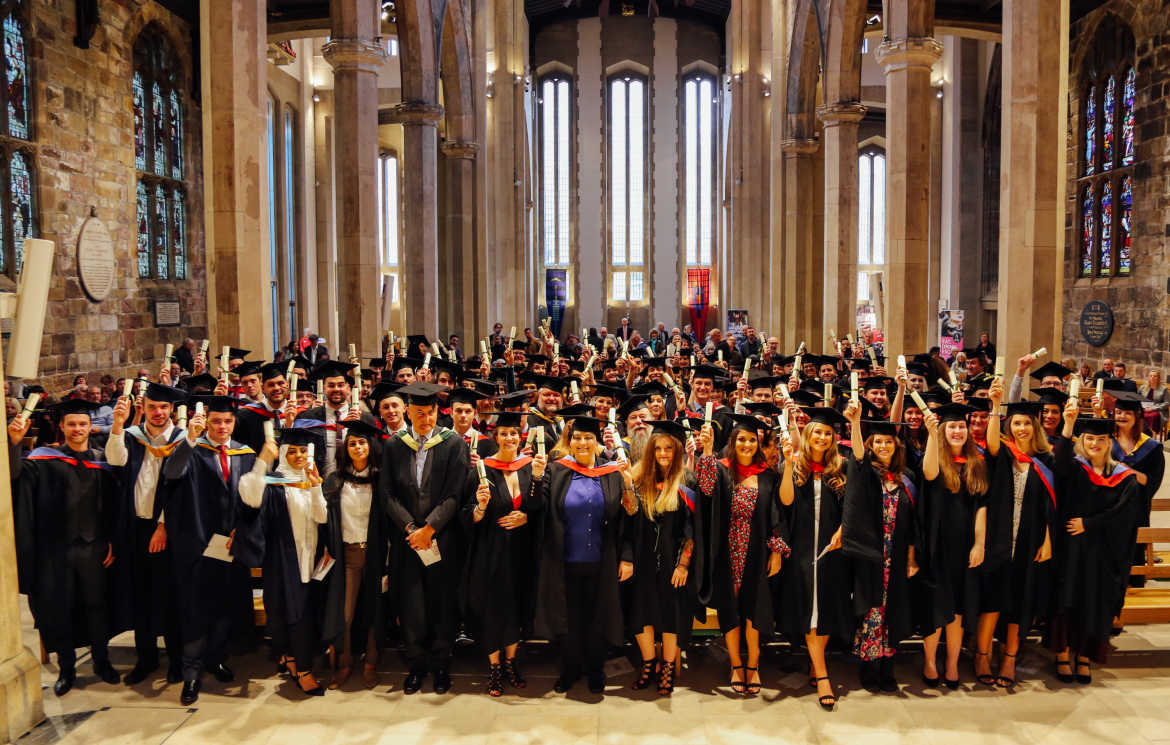 Sports Access to HE
Do you have a keen interest in fitness and the elements that come along with it such as anatomy, nutrition and maybe even sport psychology? On our Sports Access to HE course, you'll study all of that. Alongside this you will also gain the skills needed to succeed in Higher Education - especially helpful if you've been out of education for a while.
Many former students have progressed on to study sport science or PE & coaching at university, to then go onto employment in the health and fitness, sports development and coaching sectors!
It's the perfect start!
Click here for more information on our Sport Access to HE course.
Digital Media Access to HE
Got an eye for detail and an interest in entering the creative industry? Here at The Sheffield College we've developed a great reputation through our delivery of media and photography programmes. On our Digital Media Access to HE course you will focus on developing your media and photography skills in preparation for applying to higher education, putting you on the right path to your ideal career.
During your time with us you'll be able to use a range of our professional standard facilities, such as our industry-spec photography and HD TV studios.
You will be taught by working professionals who will be able to share all their knowledge and professional practices with you throughout this exciting course!
Upon completion, many students often apply to our Foundation Degrees in either Media or Photography.
Click here for more information.
Computing Access to HE
Tech savvy and want to further your knowledge studying computing or IT at a higher level? This course will allow you to do just that. You'll be provided with an introduction into various disciplines of computing, working on topics from software development to web skills and multimedia.
Many of our Access students progress onto our HNC Computing course, perfect for continuing your learning in a hands-on, practical environment!
To find out more about our Computing Access course click here.
Nursing Access to HE
Always wanted a career where you can help others? Feel inspired by our front-line workers in all that they have done recently? Take a look at our Nursing Access to HE course! This popular course provides you with the skills and experience needed to study nursing and other healthcare related degrees, including physiotherapy and occupational therapy pathways!
Successful students have gone on to gain places in all branches of nursing, related health professions and social work upon completion of the course.
It's a great stepping stone to help get you in to the healthcare sector.
Want to know more? Click here.
Humanities English & Social Science Access to HE
If you have an interest in humanities and social science, this intensive course is perfect for equipping you with the skills and experience you will need in order to progress within these areas, taking you on to your desired university course or career. You'll also receive a high level of one-to-one support on this course as all students are allocated a personal tutor from the beginning.
Future opportunities could involve work in counselling, creative writing, criminology, history, law working in the public, private or voluntary sector and much more!
See full details on our Humanities English & Social Science Access course here.