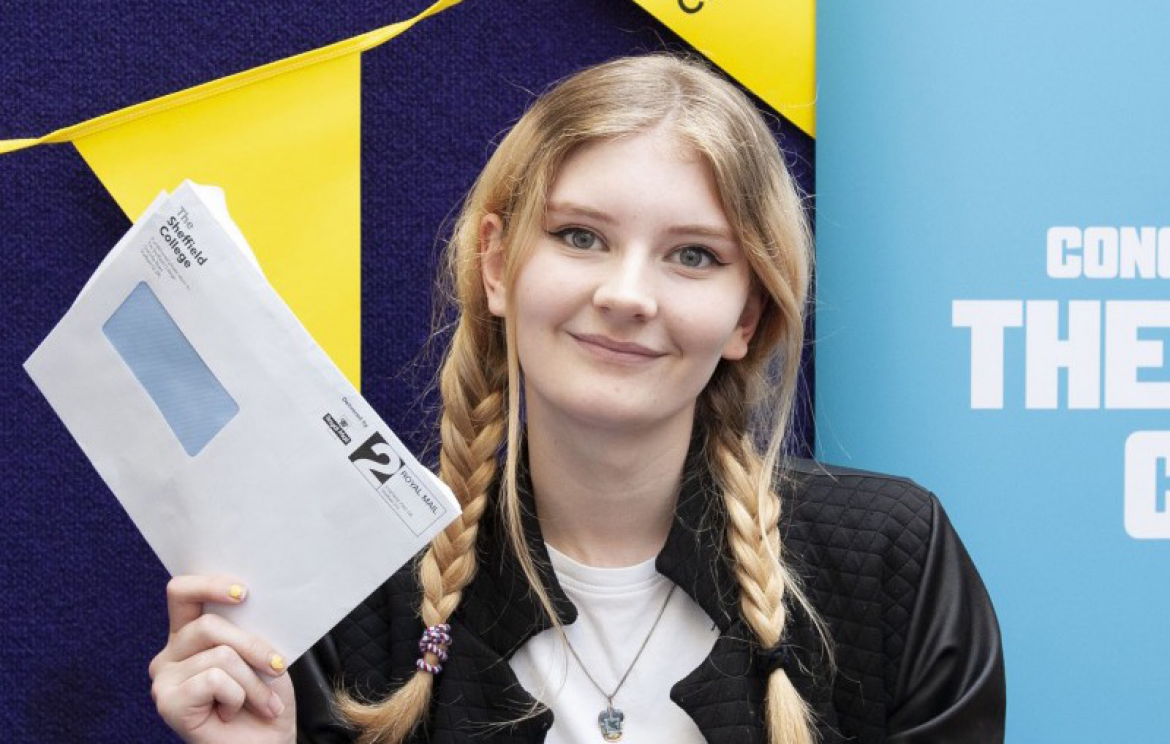 When do I get my results?
Results are released on Thursday 13th August 2020. If you studied your A Levels with us, they will be emailed to your college email account. Please do not come in to college to collect your results!
If you didn't study with us, please check with your provider how you are to receive your results.
Not yet applied for a university level course? It's not too late to apply! Click here to view our University Level Course Guide.
How do I find out whether I've been accepted by The Sheffield College?
To find out whether you've been accepted on to a course with us you will need to check UCAS Track.
UCAS Track is down to open from 8am on the 13th August. You will be able to find out whether you've been accepted on to your choice of course at university this way but will still need to check your college email to see your individual results for each subject.
Track will send you a notification email letting you know the portal has updated but due to high volumes of eager student traffic, it may take a little time to come through.
If you've received your results before checking Track and are a little disappointed, please still check Track or get in touch with us as you may still have been offered a place.
I've been accepted, what happens now?
First of all, congratulations! If your results are good and you've met the conditions of entry, Track will update your Conditional Offer to an Unconditional Offer. You'll see this message and then you'll know you're in:
Congratulations! Your place at The Sheffield College for [course title] has been confirmed.
No need to do anything now, your place is confirmed and we will be in touch. Please avoid ringing for confirmation as we need to keep our phone lines free for Clearing. Your confirmation letter should appear in the Track section of UCAS five to seven days after your place is confirmed.
Accepted for your insurance choice but not your firm choice?
Congratulations are still in order!
If you're not accepted by your first choice university but do meet the entry requirements for your insurance choice, UCAS Track will update the status of your offer to Unconditional. Your place at your insurance choice will be confirmed and (if your insurance choice was The Sheffield College) we will be in touch with more information as per the above.
My grades meet the entry requirements but I haven't applied yet
If you've made a last minute decision to study a university level course at The Sheffield College and your results meet our entry requirements, please get in touch with us as soon as possible on the contact details below – there is every chance we will be able to find you a place through clearing!
Not yet applied for a university level course? It's not too late to apply! Click here for more information.
From all of us here at The Sheffield College, good luck!
If you do happen to run into any concerns or have any queries, give us a ring on 0114 260 2600 or email admissions@sheffcol.ac.uk.