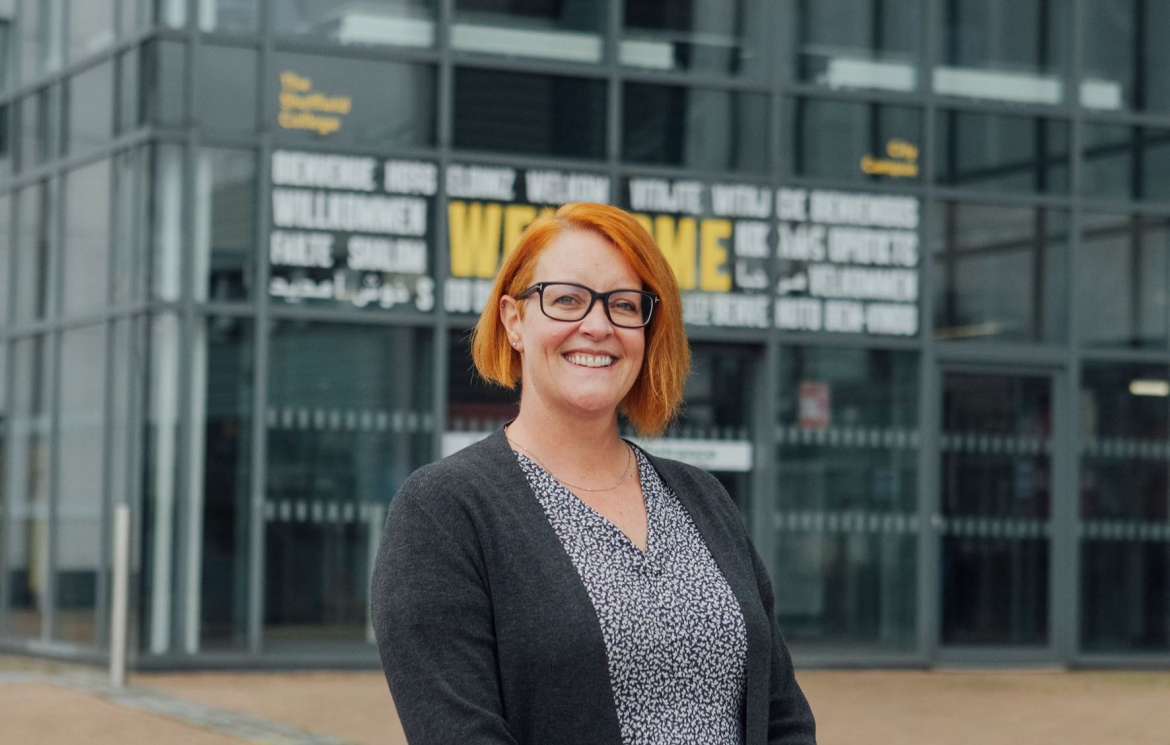 It's incredibly exciting to be able to welcome new and returning students to The Sheffield College as the 2021/22 academic year gets underway.
During the next year, whatever your starting point, we will help you go further to achieve your goals and progress your career ambitions. We can't wait to welcome you back on-campus for face-to-face learning.
There's always a buzz at this time of year. However, the return to campus, which starts with induction week on September 13th, 2021, followed by the full return to teaching from September 20th, 2021, has added poignancy given the impact of the pandemic during the last 18 months.
It will be great to see our campuses regaining their sense of vibrancy and energy. At the same time, I want to reassure you that the safety of our students, staff and wider community remains our paramount priority.
Every step is being taken to ensure that the College remains a safe place to work and learn. It is important that we all continue to follow the latest Covid-19 guidelines to keep ourselves and our communities safe. You can find the most up-to-date advice on the government website or please visit our Keeping Safe At College: Coronavirus FAQs 2021/22.
Our Covid-19 Student Charter outlines our expectations of students whilst on campus to help to minimise transmission of the virus. We are strongly encouraging all students to wear face coverings in communal and social areas, unless exempt, and to undertake regular home testing.
For more details, please read the email that we sent to new and returning students on September 7th, 2021. It has some important start-of-term information including how to access timetables, our expectations of students while they are on campus and Covid-19 testing guidance.
In terms of our expectations, please walk or cycle to college and use contactless payments if you can, discard litter in the bins, wipe down surfaces, regularly wash your hands for at least 20 seconds, and let us know if you are self-isolating. It's also really important that you seek support from us if you are struggling with your mental wellbeing.
Please do not come to college if you, or any of your household, have coronavirus symptoms or if you should be self-isolating. We're also asking students not to share equipment such as pens, pencils and calculators to help minimise any potential spread of the virus.
Please take a lateral flow test at home within 24 hours of your first day on campus. If you do not already have these, then information on how to access the tests can be found on the government website.
We are encouraging all students who are coming back onto campus to take part in our on-site Covid-19 testing programme. Please book a test at one of our on-campus testing facilities at City Campus, Hillsborough Campus, or Peaks Campus during your first week of term. Our video shows you what you can expect and how the testing centres work.
Please remember that by coming onto campus, you are declaring yourself as fit to study, which means you are not showing any symptoms of coronavirus. We understand that we are still in challenging times and we are continuing to review our safety measures in line with our ongoing risk assessment procedures.
However, we have learned and achieved a lot during the last 18 months. I remain incredibly proud of the way that our brilliant college community has stepped up to those challenges.
Should future circumstances with the pandemic shift and change, we are confident that we will be able to respond swiftly and manage the impact on you and your learning.
Remember, we're here to support you. Please contact a member of staff or email safeguarding@sheffcol.ac.uk if you are struggling.
Good luck with your first week of term. I'm sure you will smash it! We can't wait to see you. Take care and stay safe.