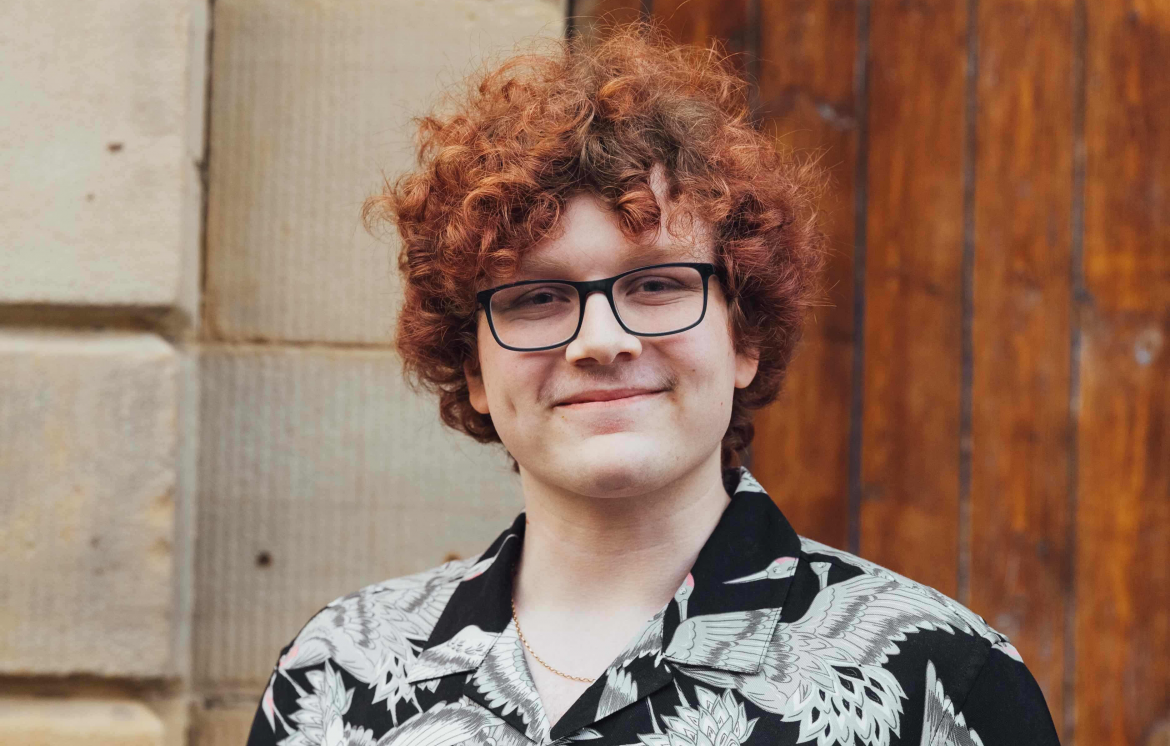 The Sheffield College's Class of 2022 are getting set to go further in the next stage of their careers after receiving their results.
Academic and vocational students are moving onto a wide range of university, apprenticeships and employment destinations.
Anita Straffon, Deputy Chief Executive and Deputy Principal, The Sheffield College, said: "I am very proud of our students and what they have achieved.
"They have faced and overcome some major challenges from the pandemic including not being able to sit formal exams and assessments for two years until this summer.
"Our students have shown remarkable bravery and resilience. I wish them every success as they get set to go further in their careers."
She added: "I want to thank all of our staff for everything they have done to support our students during these unprecedented times."
Key facts
Approximately 30% of all students (A Level and vocational) who applied to university received offers from top Russell Group institutions.
These include Durham University and the University of Leeds, University of Sheffield, University of Manchester, University of Nottingham, University College London and the University of York.
Around 60% of all students who have applied to university for September 2022, have completed vocational programmes rather than A Levels.
The course subject offers include accounting, architecture, biomedical science, civil engineering, cyber security, electronic engineering, history, international business, journalism studies, law and criminology, midwifery, nursing, physiotherapy, pharmacy, primary education, psychology, social work, psychology, software engineering and zoology.
Meanwhile, adult learners who have completed an Access to Higher Education Diploma are getting ready for their exciting next steps at university.
Access courses prepare adult learners, who do not have traditional academic qualifications such as A Levels, for study at degree level. The courses last one-year and are full-time. They lead to credits recognised by colleges, universities and employers and are a Level 3 qualification.
Case study: A grade student Amelia is going onto study biomedical science
Amelia Skinner is celebrating after achieving top A Level grades. Amelia achieved an A* grade in psychology, an A* grade in sociology and an A grade in English language.
Now the 18-year-old is going onto study a Degree in Biomedical Science at the University of Sheffield. Amelia said: "I was really surprised and just so happy with my results. It's great to know that all of the hard work has paid off."
Amelia is interested in working in a hospital or laboratory setting in future. She added: "I have really enjoyed my time at The Sheffield College. There's a lot of support to help you achieve and the College provides a great learning environment."
Case study: A Level student Julia aims high for a career in medicine
Julia Borg is celebrating after completing her A Levels at The Sheffield College.
The 18-year-old, who moved to Sheffield from Malta, has achieved four A Levels in biology, chemistry, English language and psychology achieving three Bs and a C grade.
Julia is taking a gap year and is interested in exploring a career in medicine and going to university in the UK or Malta. In addition to completing her A Levels at The Sheffield Sixth Form, based at the College's City Campus on Granville Road, Julia is also a talented basketball player.
As well as playing for the College, she has represented Malta's Under 18s team. Julia said: "I chose to study A Levels here as I was offered a place on The Sheffield College basketball team.
"It has been a great experience. I have met some wonderful people from different cultures. The tutors have been always there to help and guide me when needed.
"I have learned how to timetable all my studies and training with the help of College. I have also gained more independence from being away from home to pursue my studies."
Case study: Ash sets his sights on a film industry career
Vocational student Ash Stead (pictured) has set his sights on a career in the film industry.
The 19-year-old has just achieved a distinction grade in a Level 3 Extended Diploma in Creative Media Production and Technology that is equivalent to A Levels. Now he is looking forward to breaking into the film industry. His dream job would be working with documentary filmmakers on nature documentaries.
Ash said: "My experience of studying at The Sheffield College has been amazing. The facilities and tutors who have helped me through the course have been great.
"Studying at the College has provided me with a great understanding of how the film industry works and I hope to take that knowledge into my future career and beyond. Although a competitive field, some talks we had at the College have provided me with insights and methods as to how getting into the industry works."
Ash added: "Studying at the College has bettered me as a person as it has given me experience on how to tackle and overcome challenges when it comes to my work.
"I am very grateful to my tutors who have been so supportive over the last two years. The majority of my first year at the College was online based because of the pandemic though this was handled really well.
"My tutors have always believed in me. They've pushed me to do my best and achieve the highest grade possible. I believe that needs a huge amount of recognition. I wouldn't be where I am now without them."
Earlier this summer, Ash also won an accolade in the College's Student Celebration Awards. He won the Creative and Design Student of the Year category.
Case study: Former doorman Steven swaps nightlife industry for conservation
Former doorman Steven Nisbett is swapping the nightlife industry for a career in conservation.
Steven, 28, has successfully completed an Access to Higher Education Diploma in Science course at The Sheffield College. He said: "Being out of education for 10 years, I'm content with the results I have got and happy with the majority of the work I've put in."
Prior to joining the College, Steven worked as a nightclub doorman for nine years. Now he is getting ready to start a Degree in Zoology and Conservation at the University of Bangor. The four-year course includes a placement year.
Steven is interested in human predator interaction. He would like to work in communities abroad that suffer predator attacks to establish solutions.
Steven said: "I have always been into animals and conservation. More needs to be done for the environment and I decided I wanted to do my bit. I wanted a complete career change."
He added: "The College has been brilliant. The access course provides a fast route to university but it's not the easiest cramming the equivalent of two years' worth of A Levels into one year!"
"Access students are also trying to study alongside other responsibilities such as families and work. It can be challenging to fit it all in. But the tutors have been amazing. I have had a lot of support.
"It's all there and you can get a lot of help if you need it. For anybody thinking of going into education or re-doing college or for anyone who thinks it's too late to go to university – it's not. It's never too late."
Earlier this summer, Steven also won an accolade in the College's Student Celebration Awards. He won the Adult Achievement Award category.
Adult learner James secures top university place for nursing career change
Adult learner James Salleh has secured a top university place after returning to education for a career change.
James, 26, has successfully completed an Access to Higher Education Diploma in Health Professions - Nursing at The Sheffield College. Now he is looking forward to progressing to studying for a Degree in Nursing (Adult) at the University of Sheffield.
James said: "It was fantastic knowing that I had achieved the grades I needed to attend the university I had aspired to. It was a relief to know that the work I had put in was not in vain and I achieved the best I could. This would not be possible if not for the care and time the tutors dedicated to all students."
James explained: "My eventual goal is to become an advanced nurse practitioner and work in community care helping others."
He added "I chose the access course because it puts me on the path to achieving that. It has been brilliant. The staff have absolutely helped me to excel and get me to where I want to be. It is absolutely, completely possible to return to studying as an adult. You will receive the support and guidance that you need."
Earlier this summer, James also won an accolade in the College's Student Celebration Awards. He won the Higher Education and Academic Studies Student of the Year category.
Before starting the Access course, James worked at an IT firm. During the Access course, he worked as a bakery assistant as the job was flexible enough to allow him time to complete his studies.
Places are still available for September. Apply now.