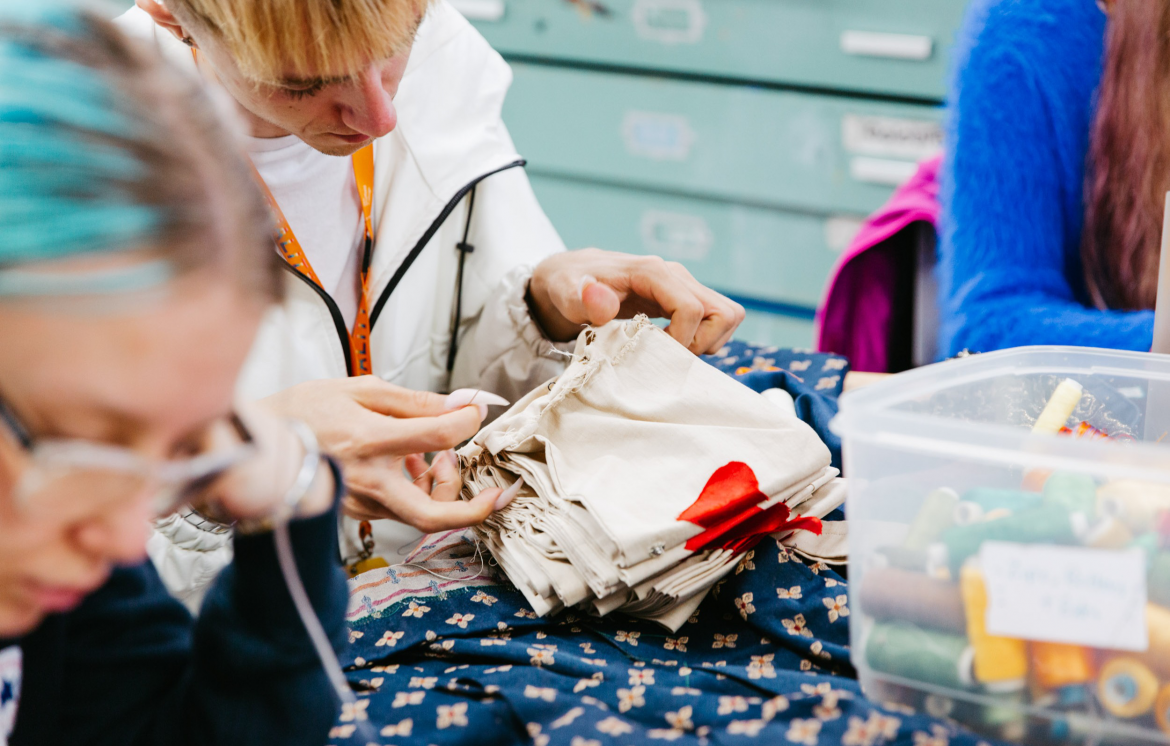 Keep reading to find out our 5 key top tips for prioritising your own learning and development, whether you're applying for college, are already at college or in a place of work. There's never a time to stop learning and developing your skills!
Consider your learning style
The study programme you choose completely depends on how you enjoy learning and what you want to do in the future. If you enjoy studying different topics, compiling portfolios or work and the occasional exam, one of our full-time courses or A Levels could be for you. Or, if you'd rather learn and earn whilst in the workplace then you may be more suited to an Apprenticeship!

Alternatively, if you are looking to re-train, we have a range of courses for adults which will enable you to gain the skills and knowledge needed to help you get that promotion at work or enter a new industry of your choice. Click here to search our courses and apply today.
Create a development plan
A personal development plan is something you can create if you have a vision for what you would like your future to look like. Creating some form of development plan can help your goals to become a reality and typically consists of the following:
Purpose or goals
Personal strengths
Areas to develop
Potential barriers
Development options or opportunities
If you would like help in creating your own personal development plan, a member of our Careers Advice Team can advise. Just contact CEIAG@sheffcol.ac.uk
Set yourself time aside to learn
As well as learning in the classroom or on the job it's also important to set yourself aside some personal study time, even if it's an hour a day or a couple of hours every other day when you're not at school, college or work. The more you do this, the more it will become a part of your routine. A few easy ways to do this could be to:
consider when you work best, are you more productive in the morning or in an afternoon
create or find a suitable workspace out of college, somewhere with minimal distractions and with natural light
make sure the time you set aside for yourself is suitable so that you can work effectively
Set goals
Setting goals may seem daunting or slightly stressful at first, that's why it's important to make them fun and achievable without putting too much pressure on yourself!

Start with short-term goals before moving onto long-term ones, even if it's just setting aside one hour a day to revise or start that assignment you've been putting off for the last few days. It's those smaller steps that give us that sense of achievement and motivation to keep on going!

Want to talk about your goals and career options? Come along to one of our sector-specific Open Days where you can talk to our Careers Advisers. Book your place here: www.sheffcol.ac.uk/open-days
Self-reflect
From time to time, it is important to self-reflect on just how far you've come throughout your studies or your career. We often feel like we're not moving very far or fast until we look back to when we first started on our learning journeys. When doing this, maybe note down several achievements you're proud of, then note down a few areas you'd like to work on, you can then set some time aside to work on these new goals.
To find out more about career opportunities, learning and development, visit one of our upcoming Sector-specific Open Days. You can choose one that suits you here – www.sheffcol.ac.uk/opens-days