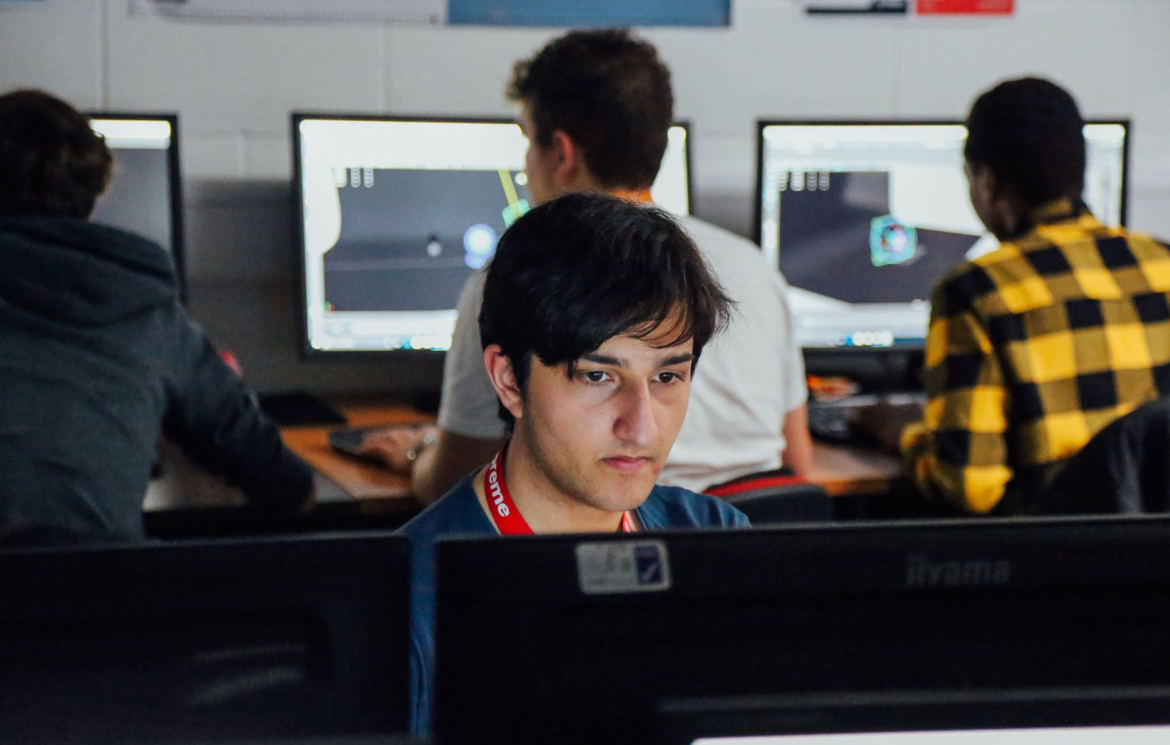 The Sheffield College has launched its own job agency to help students find paid work.
Students who sign up to the College's new Employment Services Agency will be able to look for full-time, part-time or seasonal job opportunities.
The aim of the scheme is to support students, including adult learners, to maintain or achieve financial stability by earning an income alongside completing their studies.
Whether they are adults retraining or young people just starting out on their career journey, the initiative also seeks to ensure that students are not financially disadvantaged by enrolling on a college course.
Rachel Topliss, Head of Employer Engagement, The Sheffield College, said: "Searching for the right job can be time consuming and stressful. Drawing on our experience of working with employers, we want to help students who are looking for temporary or part-time work. This reflects our wider commitment to enhancing the student experience."
She added: "Having greater financial security will enable students who want paid work opportunities to stay focussed on their studies and equip them with employability skills as they go further in their careers. The agency is also benefiting employers by providing them with a free recruitment service and the opportunity to interview from our talent pool."
All students will have the opportunity to register with the agency, as part of a 'learning guarantee', which will offer practical advice on CV writing, job interviews, using social media to secure a role, making decisions on job offers and careers guidance.
Full-time job opportunities will also be available for alumni to support their progression to a positive destination. The College is developing links with agencies in the city to ensure a diverse range of opportunities and contract types.
Several employers, including some of the Employer Skills Academies sponsors, are backing the scheme along with the Construction Industry Training Board (CITB) and the Autotech Academy, which specialises in the motor vehicle sector.
Blue Arrow will play a role through the creation of temping opportunities in the city whilst the Gleneagle Hotel and Apartments in South West Ireland is offering international openings in the catering and hospitality sector.
Marie Watson, Associate Director, Blue Arrow, said "Promoting skills and employability development is key to closing the skills gaps that we see in and around Sheffield."
She added: "The Sheffield College's student support package through the Employment Services Agency and temping opportunities, will help adult learners and young people to become financially independent and develop the skills that will help them build a career, which in turn boosts the economy and supports social mobility."
Ann O'Leary, Assistant Human Resources Manager, Gleneagle Hotel and Apartments, said: "We are delighted to be working with The Sheffield College to provide their first overseas job opportunities where successful candidates will work in the Gleneagle Hotel and Apartments located in Killarney, Co. Kerry in South West Ireland."
She added: "This is a long term recruitment campaign as we are really keen to develop and harness young talent and really excited about this new partnership with the College."
The College recently started delivering Skills Bootcamps in digital skills, training new talent in cyber security, infrastructure technicians and software development. The first cohort of adult learners are due to complete their courses in December 2021.
Employers who want to recruit from our digital skills bootcamp talent pool for interview dates in the New Year or sign up to our free recruitment service to fill future vacancies in all sectors should email employmentagency@sheffcol.ac.uk.
Students interested in registering with the agency should also email that address.
More information about The Sheffield College Employment Services Agency is also available on our website.