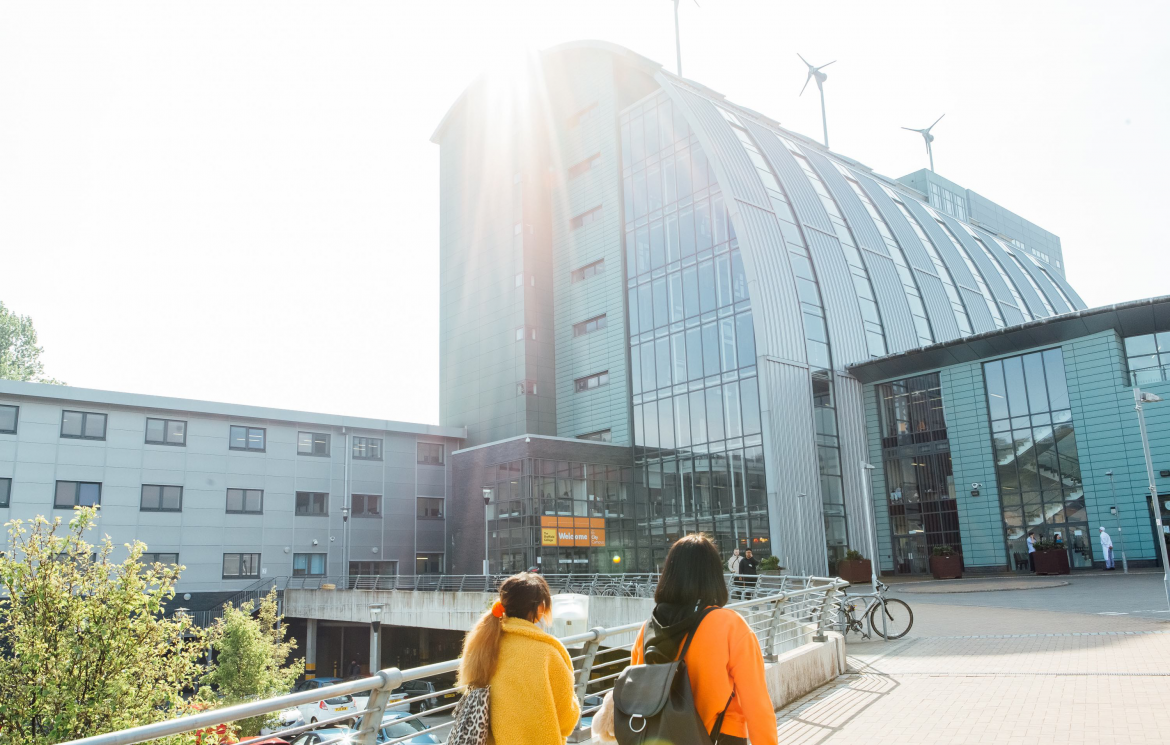 Vocational qualifications develop theoretical knowledge and practical hands-on skills in a wide range of curriculum areas including creative and design, engineering, construction and technology, and land-based sport and protective services.
Students start at the right level qualification for them and have the opportunity to progress to the next level up to A Level and degree equivalents.
Students' achievements this summer follow an unprecedented academic year with the Covid-19 lockdown which led to a move to remote learning, in March 2020, to keep them safe.
Anita Straffon, Deputy Chief Executive, The Sheffield College, said: "I am incredibly proud of our students whose hard work and resilience has paid off following a tough year with the unsettling impact of Covid-19."
"It's vital that we equip our students with the vocational skills that employers need as part of a regional skills-led recovery. Vocational qualifications do just that and enable our students to go further in employment and education."
She added: "There are different routes to success and the majority of our students who progress to university do so with a Level 3 vocational qualification, equivalent to A Levels."
Harry pursues biomedical science career with top vocational grades
Harry Baker achieved a top set of grades in his vocational qualifications. His career aim is to become a laboratory researcher working on disease and infection.
The coronavirus pandemic has made him even more determined to work in the biomedical field, shining a light on the importance of science.
The 20-year-old has completed a BTEC Diploma in Health and Social Care at Level 3 a at the College's City Campus and achieved three distinction stars (D*, D*, D*).
The diploma is equivalent to three A levels and Harry is now going on to Sheffield Hallam University to study a Degree in Biomedical Science. Harry said: "It's fantastic news and I am really pleased with my results."
He added: "I've loved my course and had a really positive experience at the College. It has been tough coping with the lockdown but I managed to deal with it by staying active.
"My main focus has been to go to university and I don't want to defer that, I just want to move on now to the next level of my education and career."
Zaigham looks forward to university after transforming his career prospects
Zaigham Mohammed left school with no qualifications but has turned his life and career prospects around after studying at The Sheffield College.
Zaigham joined the College four years ago to study mechanical engineering at the College's Olive Grove Campus, a specialist engineering, motor vehicle, gas fitting and plumbing facility.
He started on a Level 1 course and gradually worked his way up the qualification levels to achieve top grades.
Zaigham has been awarded three distinction stars (D*D*D*) in a Level 3 Diploma in Mechanical Engineering, equivalent to top A Level grades. He also passed GCSE English and maths at grade 4.
Now the 20-year-old is looking forward to studying for a Degree in Mechanical Engineering at Sheffield Hallam University.
He said: "I'm really happy with my grades. All the hard work that I have put in has paid off. I'm very excited about the next chapter and going to university.
"I've made so many happy memories at The Sheffield College. I've gone from zero, and having no qualifications to my name, to getting top marks equivalent to A Levels. Sometimes, you've just got to believe in yourself."
Zaigham added: "I've really enjoyed the hands-on technical learning at Olive Grove Campus and the tutors have been fantastic. Even during the coronavirus lockdown, they did a cracking job.
"They were very well organised and provided great support. It has felt like being part of one happy family."
Irene is going to a Russell Group university to study biomedical science
Irene Muamba has secured a top university place after completing her vocational qualification at The Sheffield College.
Irene, aged 20, is going on to the University of Sheffield to study a Degree in Biomedical Science.
She said: "I am very happy and proud of myself for my achievements as it was not an easy year for anybody, and I'm looking forward to starting this new chapter of my life at university. I don't think I could have done it without the support of my tutors and teachers."
Irene has completed a BTEC National Extended Diploma in Applied Science at the College's Peak Campus achieving distinction star, distinction, distinction (D*DD).
She added: "I've been at the College for four years studying science and progressed from a Level 1 to Level 3 course. I loved the diversity in the classroom and the range of modules we studied, which have prepared me for my course at university."
Irene has played an active role in the student community including being The Sheffield College Students' Union's Black Students Officer.
Irene explained: "My roles gave me the opportunity to engage in campaigns on causes I feel strongly about. I also got to work with a variety of people committed to making the College a more inclusive space so that everyone can have a good experience while studying there."
Julian's off to university to study engineering after achieving distinction stars
Julian Yuste is looking forward to returning to Sheffield to start university after achieving top grades in his vocational qualification.
Julian, aged 24, gained three distinction stars (D*D*D*) in a BTEC Level 3 Extended Diploma in Electrical and Electronic Engineering at the College's Olive Grove Campus.
He said: "It has been a pleasure to study at The Sheffield College. This is due to the fantastic tutors and staff who made my stay that much more enjoyable."
Julian, who lives in Gibraltar, is returning to the UK this September to study for a Degree in Electrical and Electronic Engineering at Sheffield Hallam University.
He has been successful in being awarded a Gibraltar Government Scholarship Award, which allows eligible applicants to apply for funding for educational courses.
Julian continued: "The Sheffield College has now made a name for itself in Gibraltar as I have proven that, with hard work and determination, it is possible to achieve top level grades.
"This wouldn't have been possible without the time and effort of the College's tutors. They are positive people who take pride in their teaching, creating an enjoyable learning environment and for that, I greatly appreciate them."
He added: "Students should not close their own doors if they chose not to study at the age of 18, as I thought studying was not for me at that age. I believe that coming back to study after gaining work experience in the field has enabled me to better understand the course in general.
"Hopefully more students from Gibraltar will have The Sheffield College as an option to them if they so wish to take the same path that I have. I am looking forward to returning to Sheffield in September. Thank you for all the help you have given me during the past two years."
Some course places at The Sheffield College are still available for this September.