If you aren't quite ready to sponsor an academy, why not sponsor an individual academy student?
By sponsoring a student directly you can have a huge impact on their educational journey and future career. Take a look at our case studies below to see just how big of an impact your sponsorship could make to our students.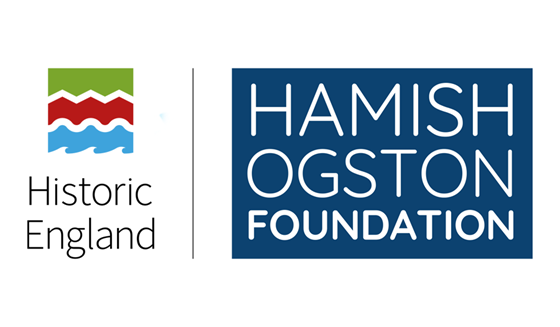 Sponsor profile: Historic England and the Hamish Ogston Foundation
The College have been working with Historic England and the Hamish Ogston Foundation on a project at Wentworth Woodhouse. Students attending this project successfully completed a rigorous enrolment process to be selected for this prestigious opportunity. The learners received a support fund of £1500 and have gained a Heritage Skills qualification, paid for by the Hamish Ogston Foundation.

Sponsor profile: Royal Academy of Engineering
This sponsorship opportunity from the Royal Academy of Engineering offers students on programmes between level 3 and level 5, as well as alumni of the last 5 years an opportunity to take part in a 3 week business bootcamp.
The bootcamp is designed to help participants pitch their business ideas (ideas must be centrered on the STEM sector). During the bootcamp they will cover topics such as finance, 3 min elevator pitches, psychometric testing, presentations, feedback, business mentoring and more!
Upon completion of the 3 week programme participants will be given an interview by the academy and provided with feedback. Following the interviews a select few will move onto phase 2. Phase 2 is a 5 month training and mentoring programme and participants who are accepted onto this stage will be given a £20,000 grant, the grant covers £10,000 of living costs plus £10,000 to be used on their business idea.
Upon completion of phase 2, participants will then be free to start their own business or apply for more funding if they need it. The bootcamp works out at approximately 7 full days across 3 weeks.
The next bootcamp starts in September 2022 with applications opening on 14th March until mid May.

Sponsor profile: Sheffield Technology Parks
Tom Wolfenden, CEO, and Rose Tran, Incubator Manager, have signed up to mentor young people at The Sheffield College on an ongoing basis.
They will help students completing the Start Up Business Hub Programme at the College, which equips them with the skills to develop their entrepreneurial ideas.
Students will receive support with developing their business plans and have the opportunity to pitch their ideas and receive feedback.
From each group of students taking part, five will be selected to present their ideas to a panel of business experts in a Dragons' Den style event at Sheffield Technology Parks, which is home to some of the city's newest digital businesses.
The winning student from each cohort will receive £1000 worth of credit for STP services including co-working and meeting rooms. They will also receive mentoring and peer support through Sheffield Technology Parks' Cooper Project for six months.
Click here to read the partnership press release.
To find out more about Sheffield Technology Parks visit, https://shefftechparks.com/
To find out more about the Start Up Business Hub Programme, click here
Community project in partnership with: Investors in Community, UNIHEADS, Mantra Media and Door 43
In June 2021, five of our student ambassadors from the UNIHEADS Mental Health and Wellbeing Academy were brought on to take part in The IIC 500 Purpose Challenge. The project involved connecting our students, with a charity (Sheffield Futures) and Investors in Community, with the aim of turning £50 into £500. The students also worked with sponsor Mantra Media, a Sheffield-based branding and marketing firm, who provided advice and guidance as well as investing the initial £50.
To raise money, the students hosted different events, which spaned across a week from 14th June – 18th June 2021. The events included: An Auction of Promise, Sports Day, Create Your Monster, What's In The Box? and more. Anyone and everyone was welcome to get involved, as every contribution counted towards helping vulnerable young people in Sheffield succeed!
To find out more about the project please visit: https://investorsincommunity.org/iic-partners-sheffield-college-500-purpose-challenge/
To find out more about our partners visit:
https://www.sheffieldfutures.org.uk/projects/door43/
Sponsor profile: Taylor Tuxford
Taylor Tuxford Associates, a leading architectural and engineering company, has gifted one lucky student £500 to help them towards their study programme.
Taylor Tuxford are a small, multi-disciplinary Architectural and Engineering practice based in Rotherham and they have, collectively, more than 60 years of experience in and around the construction industry. Their areas of experience include:
Structural Engineer's Surveys and Reports
Civil/Structural Engineering Design and Detailing
Preparation of Architectural Plans/Specifications
Party Wall etc Act 1996
Expert Witness Reports
General Building Surveying
Property Condition/Dilapidation Surveys
Site Investigation
Geotechnical Engineering
Earlier this year, Taylor Tuxford sponsored construction student, Michael Radford with a very generous £500 bursary.
"I want to say a huge thank you to Taylor Tuxford for choosing me as the winner of the £500 bursary. I'm really looking forward to starting my career in joinery, and the money is going to be a big help towards preparing me for my next steps. I've just starting looking for a company to start my Apprenticeship with and I hope the passion and enthusiasm that Taylor Tuxford saw in my application will help me to secure an Apprenticeship after I finish my study programme."
To find out more about Taylor Tuxford visit, https://taylortuxford.co.uk
Sponsor profile: Stowe Family Law
Stowe Family Law is the largest specialist family law firm in the UK, with offices in over 20 locations throughout the UK. Specialising in family law they have a team of over 75 including divorce lawyers, forensic accountants, a dedicated children's department, an adoption team, surrogacy law specialists and an international family law department as well as trained mediators.
Stowe's areas of practice include:
Divorce
Children / Residence orders
Finances and assets
International
Mediation and collaborative law
Prenuptial agreements
Cohabitation
Civil partnerships
Grandparents
Wills, taxes and trusts
To find out more about Stowe Family Law visit, https://www.stowefamilylaw.co.uk