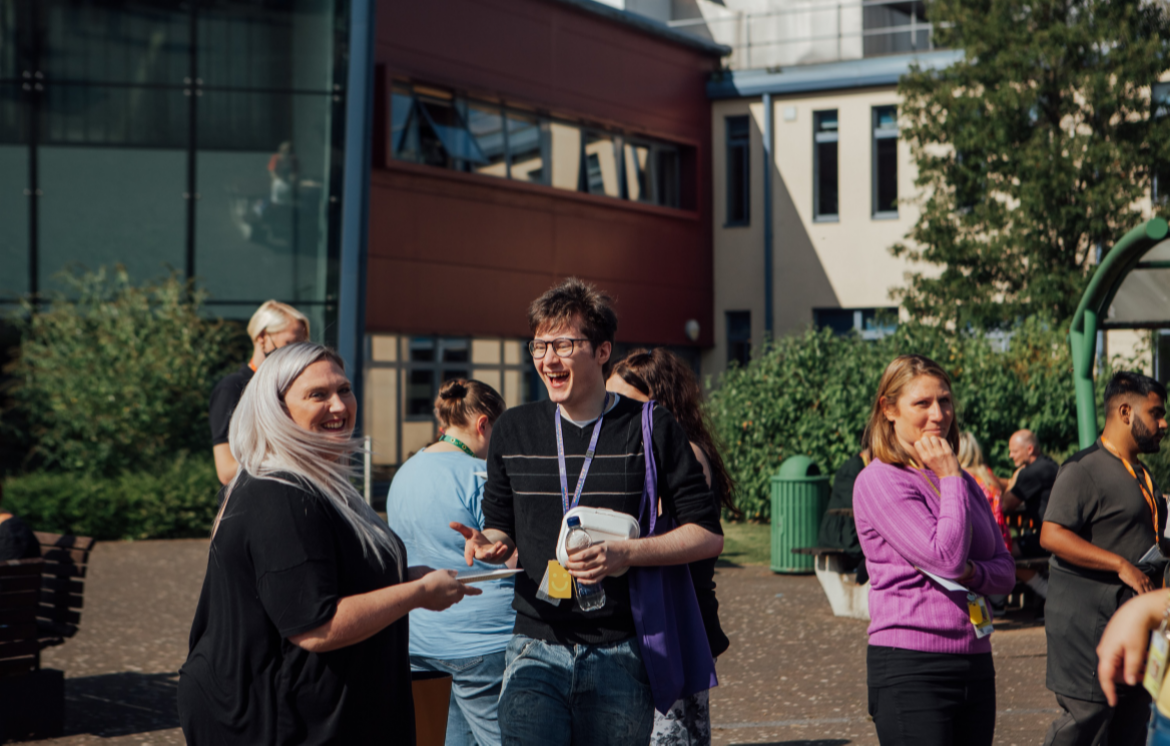 Revive Hair and Beauty Salon
Based at our City Campus, the fantastic hair and beauty facilities host a wide range of affordable treatments available to staff, students, the public and local business communities, all run and performed by our talented Hair and Beauty students.

Revive also regularly host package deals including treatments and lunch in our award-winning The Silver Plate Restaurant. Book a place at our October Open Day to explore the facilities and find out more about the services on offer.
The Silver Plate Restaurant
It's no culinary secret, The Silver Plate is run by our fantastic Catering and Hospitality students under the supervision of our expert staff, two of whom are Masterchefs of Great Britain!

The restaurant provides students with the opportunity to showcase their talent through tasting menus, lunch and evening meals, serving exquisite, varied, and locally sourced food to the public. Be sure to check them out during your time with us, or alternatively, visit them at our next open day!
Our range of sports facilities
We have a range of sports facilities at our Hillsborough and City Campuses such as sports halls, gymnasiums and all-weather pitches (perfect for football), which are available for use by all students, not just those studying Sport! Click here to view our range of Sport and Enrichment activities that you are able to take part in during your time studying with us.

Not yet a student? You can request to hire the all-weather pitch and sports halls here. If you are interested in studying at The Sheffield College, you can do so by visiting our upcoming Open Day to find out all about the above and more! Click here to book your slot.
State of the art workshops
If you're interested in engineering, motor vehicle repair and maintenance, gas fitting and plumbing, our Olive Grove Campus is the home of it all. It's just a 5-minute walk from our City Campus too!

Olive Grove provides students with workshops that include the same machinery found in industry settings, the latest CAD software, new classrooms, and a Learning Resource Centre to keep them at the cutting edge of the changes in manufacture, electrical and electronic engineering. Want to see these facilities for yourself? Book a place at our next Open Day!
Student Central
The place for all your support needs no matter how big or small. Based at our City and Hillsborough Campuses, Student Central is open to all students, no appointment needed! See below the accessible services:
- Replace your student ID card
- Pick up your NUS Totum card
- Proof of student status letter
- Travel support and planning
- Financial support
- Careers advice
To find out more, you can either visit them on site or read more about their services here.
Want to explore further? Visit www.sheffcol.ac.uk/campuses to find out more, or visit our Open Day on October 21st, 4pm – 7pm At our City, Hillsborough, Peaks and Olive Grove Campuses to see these amazing facilities for yourself. Book your place here!