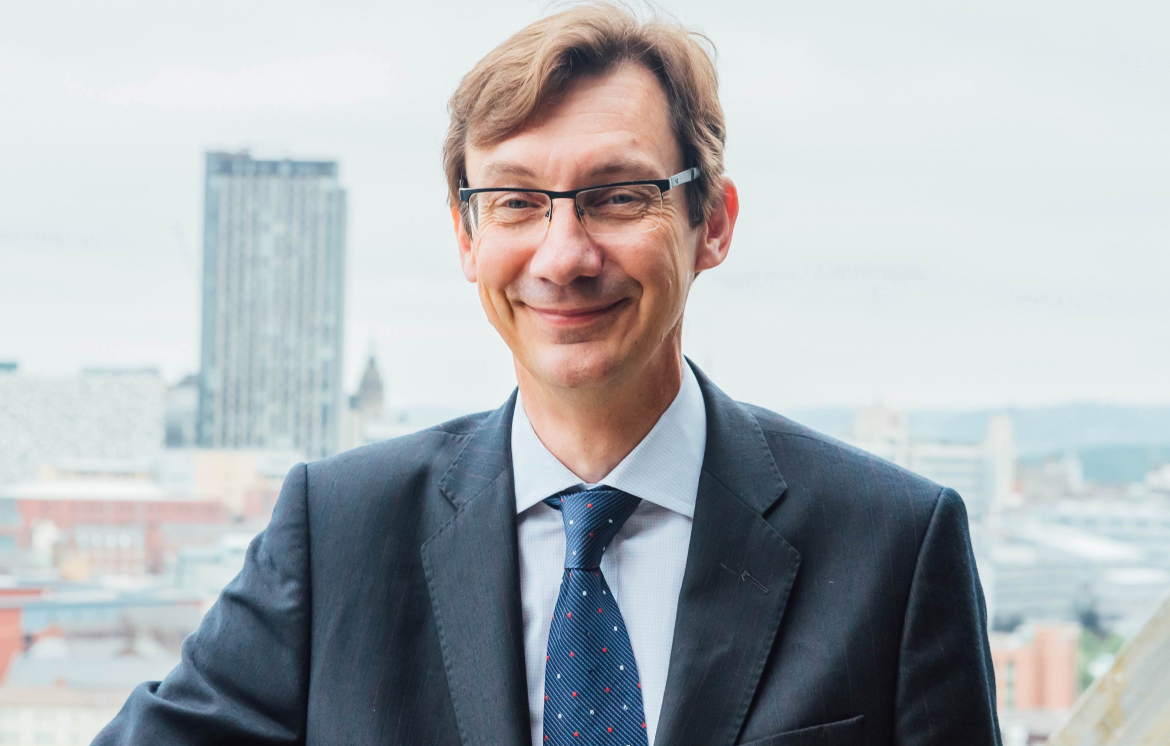 Apprentices' achievements have been celebrated at the first ceremony of its kind to be held by The Sheffield College.
The Apprenticeship Celebration Awards 2021 have showcased the contribution of the College's apprentices to employers across a range of sectors including accounting, construction, education, engineering and healthcare.
Andrew Hartley, Executive Director of Commercial and Operations, The Sheffield College, said: "Apprentices are the lifeblood of our local and regional economy and are highly valued by employers, which is why it is important to recognise their achievements and contributions."
He added: "It is clear that our apprentices have played a vital role during the coronavirus pandemic by providing new ideas and skills and supporting business continuity. We are extremely proud of the positive impact that they have had on employers."
Apprentices, college staff and governors attended the online event on July 21st, 2021, with video testimonials provided by employers. This year's awards winners are:
Young Apprentice of the Year – Curt Fowler, Intermediate Engineering Operative Apprentice, Chimo Holdings
Higher Apprentice of the Year – Rebecca Mather, Higher Healthcare Science Associate Apprentice, Sheffield Teaching Hospitals NHS Foundation Trust
Adult Achievement Award – Maggie Scarano, Advanced Business Administration NVQ Framework Apprentice, Keepmoat Homes
Employers' Choice Award – George Ingram, Intermediate Highways Maintenance Operative Apprentice, Kier Construction
Community Champion Award – Emma Driver, Advanced Senior Healthcare Support Worker Apprentice, Southall Medical Centre
Innovation Award – Tom Parker, Higher Operations Manager / Departmental Manager Apprentice, Iceotope
Outstanding Achievement Award – Alice Hague, Advanced Business Administration Apprentice, University of Sheffield
Chair of Governors' Choice Award – Lauren Cooper, Kier Apprentice Programme, Kier Highways
Employer of the Year – University of Sheffield
One of the award winners, Lauren Cooper, 17, who is an apprentice civil engineer working at Kier Highways, said: "I feel proud and happy to have been nominated for and receive this award.
"I chose this apprenticeship as I saw it as a brilliant opportunity to start my career in civil engineering. It has helped me to develop my skills and confidence in a short space of time and inspired me to go further, achieve more and progress with my career."
Lauren added: "I'm really enjoying the hands-on experience in the industry and getting involved with so many diverse projects and with the support of so many experienced people. Once I have completed my apprenticeship, I hope to start on the graduate scheme.
"I would like to continue to thrive and develop my career as a civil engineering professional in the Kier Highways team. I would definitely recommend an apprenticeship to anyone considering it, as I have really enjoyed my time here so far."
Rebecca Mather, 24, won the Higher Apprentice of the Year 2021 category. She chose an apprenticeship at Sheffield Teaching Hospitals because she wanted the best of both worlds.
The apprenticeship has enabled Rebecca to continue her learning, develop her skills in the workplace and study for a qualification. Her long term ambition is to become a clinical scientist.
During her apprenticeship, Rebecca was redeployed from training in gastrointestinal physiology to working on the Covid-19 wards and Staff Welfare Team. Despite the challenges, Rebecca maintained a positive attitude throughout putting patients first and supporting staff.
She said: "I feel very proud to have won the award. I am grateful that people took the time to nominate me, it really does mean a lot."
Rebecca added: "I have always wanted to work in a hospital environment and am glad the NHS has apprenticeship options. I have enjoyed getting to know other apprentices from different clinical specialties and learning more about the investigations and treatments they undertake. It has been lovely to have their support throughout the course.
"Being able to expand my knowledge has been useful and helped me whilst training on the job. I would like to thank Jemma Lenton for all the support and guidance she has provided over the past few years. I don't think I would have got through it without her."
Another award winner Alice Hague chose an apprenticeship as she was keen to make a career change.
Alice, 30, is a Business Support Assistant in Print and Design Solutions at the University of Sheffield and is completing a Business Administration Apprenticeship at Level 3.
She said: "I chose an apprenticeship to make a career change. After working in hospitality for several years, I really wanted to take on a new challenge. The apprenticeship has given me some great work-based experience and opened a lot of prospects to continue working at the university in the future.
Alice added: "I'm happy to have won the award and am glad that the university also won the Employer of the Year Award, as I do feel they deserve it. I really like the sense of community and support that I get in this workplace, and I've enjoyed the opportunity to learn new skills."
Apprenticeships provide young people and adults with the opportunity to learn on-the-job skills, gain a qualification, break into a career and gain employment afterwards.
The Sheffield College is the largest provider of apprenticeships in the city and region and works with around 900 employers training more than 2,700 apprentices across 130 apprenticeship programmes.
The College's Apprenticeship+ service enables employers to get the skills they need and students to become highly employable. For more information, visit the Apprenticeships+ microsite and follow @ShefColAppsPlus.