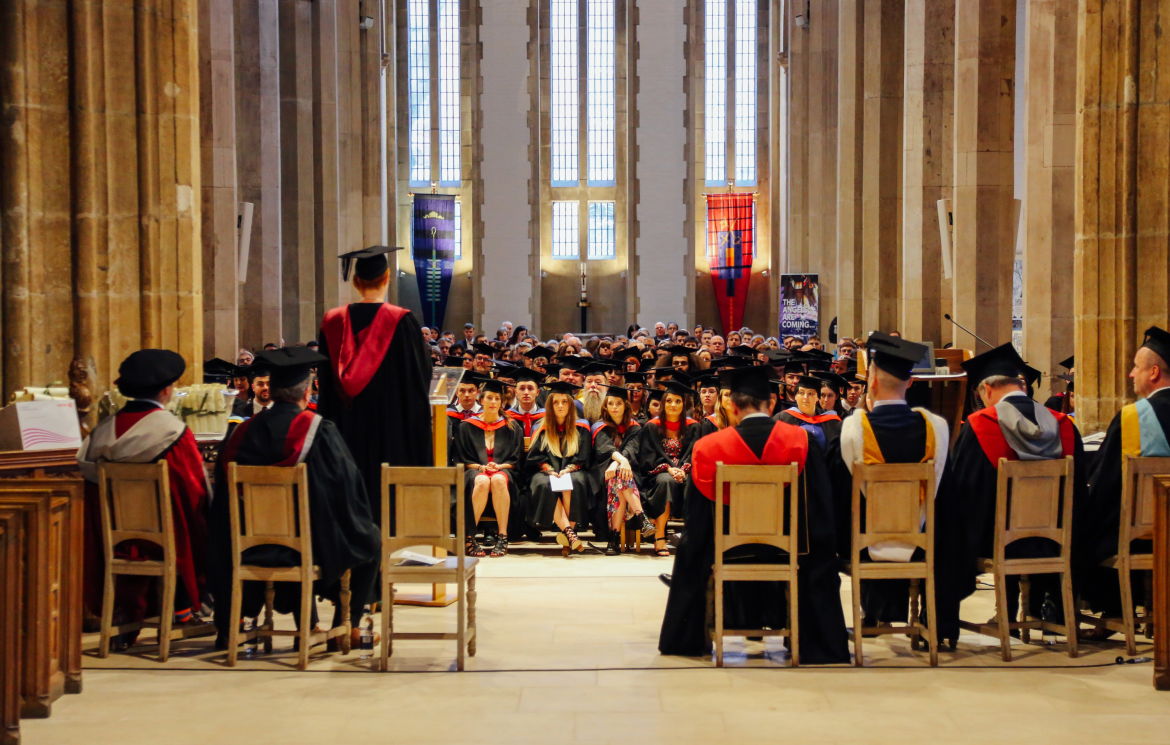 Whether you want to run your own company, or work in a business or management position, understanding the current landscape and developing the skills that'll allow you to thrive in the future is absolutely crucial if you want to be successful.
That's where our Part-time HNC in Business comes in. It's adaptable, flexible, and responsive to the changing world around us. If a career in business is on your agenda, this is just the training you need. What's more, you can start this couse as early as January 2022!
In fact, these 5 modules of our HNC in Business have never been more important, especially when it comes to improving the economy and getting businesses back on track post-pandemic:
The business world has been turned on its head. There is no doubt that the Coronavirus pandemic has changed the landscape, probably forever. Over the last couple of years, we've seen reduced capacity, online ordering, and innovative solutions to each challenge the pandemic has thrown at us.
This module of our HNC in Business will allow you to gain a thorough understanding of the current business landscape. Through forecasting what's coming next and learning what's previously worked to combat recession, you'll be able to set any business up for a successful recovery.
How do you solve a problem like a global pandemic?
It's a question that so many businesses have been trying to answer with varying degrees of success.
Those businesses that have performed the best are the ones that have been the quickest to adapt, responsive to change with creative and innovative solutions. It's the pubs and bars who have hosted virtual wine tasting events, market stalls who have traded on delivery platforms and retailers who have embraced social media to sell their products.
If this last 12 months is anything to go by, being well versed in a variety of problem-solving strategies will be essential to navigate what's ahead, and this module of our HNC in Business will show you how.
Having the best product in the world is amazing but if you don't have a clear and well-structured marketing strategy, the chances are nobody will ever know about it.
In this module of our HNC in Business, you'll learn how to put together an effective strategy. This includes pinpointing unique selling points, identifying target markets, developing communication channels and having clear actions for customers to take.
Implementing marketing essentials in your career allows you to trade and communicate effectively, no matter what challenges you and your business may face.
Strong managers are worth their weight in gold.
Being able to motivate staff, hit targets and deadlines, and strategise – especially in challenging times – is a key part of any organisation's success.
Whether you're working with a team who is customer facing, in the financial department or in human resources, you will need to ensure that business practices are as efficient as possible whilst considering the well-being of your staff.
This module of our HNC in Business helps you to balance effectiveness, efficiency and well-being, meaning you'll always be on to a winner.
It's extremely important for businesses to track their operations by recording their transactions such as income statements, the balance sheet, cash flow and the statement of retained earnings, and this module of our HNC in Business will show you how to master all of these things.
Not only will this knowledge allow you to monitor financial health, but it will also elevate any applications you make to investors and lenders to support business growth, and also in the event of applying for government support.
HND and HNC in Business - quick fire Q&A:
1. What is a HNC and a HND?
HNCs and HNDs are degree level qualifications. A HNC in Business is a Level 4 qualification and progresses into the Level 5 HND in Business.
2. Can I top-up a HND to a full degree?
Once you have completed a HND at The Sheffield College, you can further progress your studies to our BA Management (Top-up) which will give you a full Level 6 BA (Hons) Degree.
3. Is there funding for tuition fees?
As a university level student, you will be able to apply for a student loan just as any university student can.