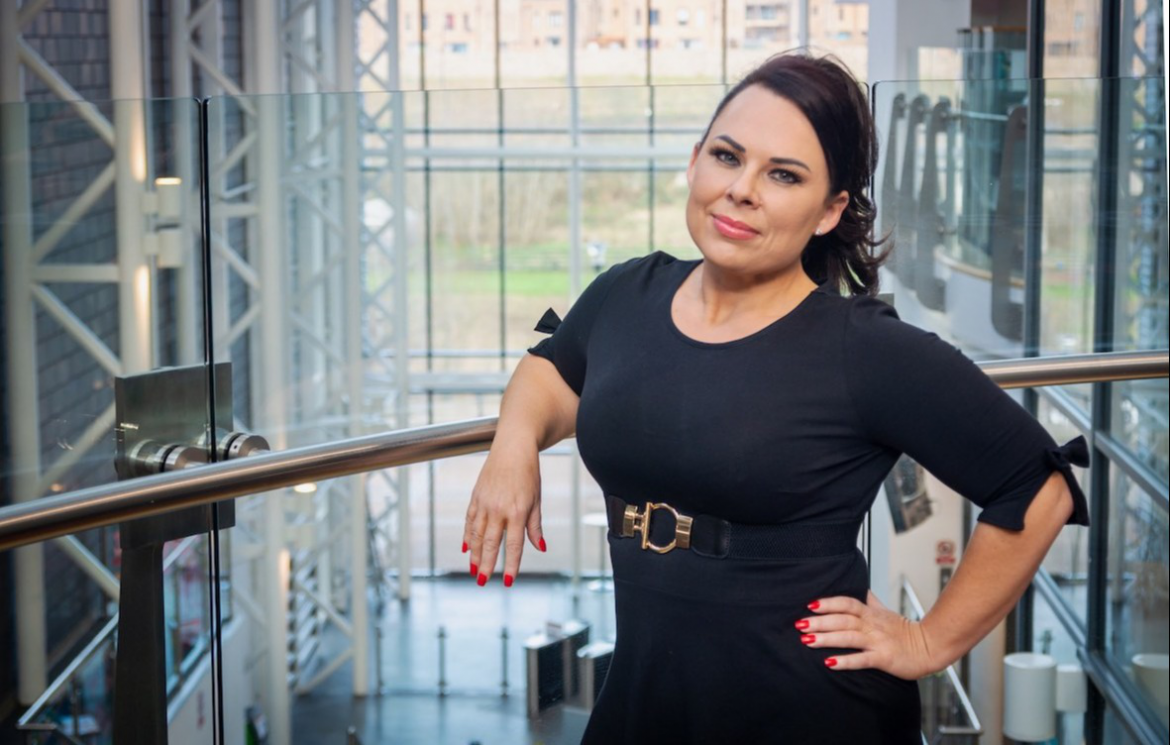 An education and skills project spearheaded by The Sheffield College in partnership with top employers has celebrated a new milestone.
This academic year sees an expansion of the College's employer skills academies programme with 15 organisations from Sheffield and beyond backing the scheme.
Angela Foulkes, Chief Executive, The Sheffield College, said: "It's fantastic to see more top employers supporting this trailblazing programme and helping our students go further in their careers."
A celebration event to welcome the new employers joining the programme was held online on September 20th, 2021.
Rachel Topliss, Head of Employer Engagement, The Sheffield College, said: "After another challenging year with the pandemic, it is really exciting to see the growth of the employer skills academies programme."
She added: "Plans are also in place to build the virtual reality placement programme giving all students the opportunity to take part in one of our employer skills academies. Through 360° cameras, students get a virtual reality tour of a business premises with interactive voiceovers and employer talks."
The academies cover a variety of sectors including business and enterprise, construction, catering and hospitality, cyber security, engineering, games, animation and special effects, information technology, professional make-up and sport.
Employers co-design the curriculum to simulate real-life work and provide masterclasses, projects, workplace or industry relevant visits and placements to enhance students' employability skills.
Students learn about all aspects of the businesses that are backing their academies alongside completing a vocational qualification and can progress to an apprenticeship, employment or a university level course afterwards.
Each academy has its own designated space within the College that is branded by the employer sponsor, creating a professional business environment for students. This year, there are a total of 17 employer skills academies, including new and returning employers, and it is estimated that around 1,250 students will benefit.
The academies are, as follows:
City Taxis Business, Sales and Marketing Academy
Discovery STEM Education Academy
Elite Sports Academy
Greene King Hospitality Academy
Kier Construction Academy
Kryolan Professional Make Up Academy
Kryolan Professional Make Up Higher Education Academy
Millgate Networking and Cyber Security Academy
MSK Patisserie Skills Academy
MSK Professional Cookery Academy
NextGen Games, Animation & VFX Academy
The Yorkshire Film and TV Academy
Sheffield Chamber of Commerce Business and Enterprise Academy
Sheffield Sharks Learning and Development Academy
UNIHEADS Mental Health and Wellbeing Academy
WANdisco Data Academy
Work-Wise STEM Development Academy
Dan Doherty, Regional Director, Kier Construction, said: "Given the significant skills shortages in the construction sector, we want to inspire the next generation of young people and continue to develop a talent pool for the industry.
"Our staff are committed to sharing their expertise. During the pandemic, we adapted by delivering sessions to students virtually involving different project teams including architecture, building control and regulations, health and safety, planning, site management and quantity surveying."
He added: "This academic year, we want to support students' progression by providing mock interviews, sign posting them to apprenticeships and providing a full kit of personal protective equipment."
Student Naomi Conway is studying for a Degree in Performing Arts. Alongside her studies, Naomi took part in the Sheffield Chamber of Commerce Business and Enterprise Academy.
Naomi attended workshops, covering topics such as business start-up skills, finance and marketing, and motivational guest speaker events, as she aspired to set up her own business - Footsteps Theatre Limited.
She said: "Thanks to the academy, I have launched my own business. Initially, I was petrified but by the end of all that training and speaking to some incredibly inspiring people, I was ready to just do it! I felt so empowered.
"The academy is such a great idea. It teaches you problem-solving skills and it gives you a network of support, builds your self-confidence and makes you resilient."
The programme began in September 2019 with the launch of 11 employer skills academies and has grown since then. This year, the College has received award-winning national recognition and the employer skills academies programme has played a key part in that.
The College won the Edufuturists Award 2021 for Employer Engagement and a bronze in the BTEC Awards 2021 for the BTEC College of the Year category. Find out more by attending our next open days.
Photo credit: Marc Barker Photography.