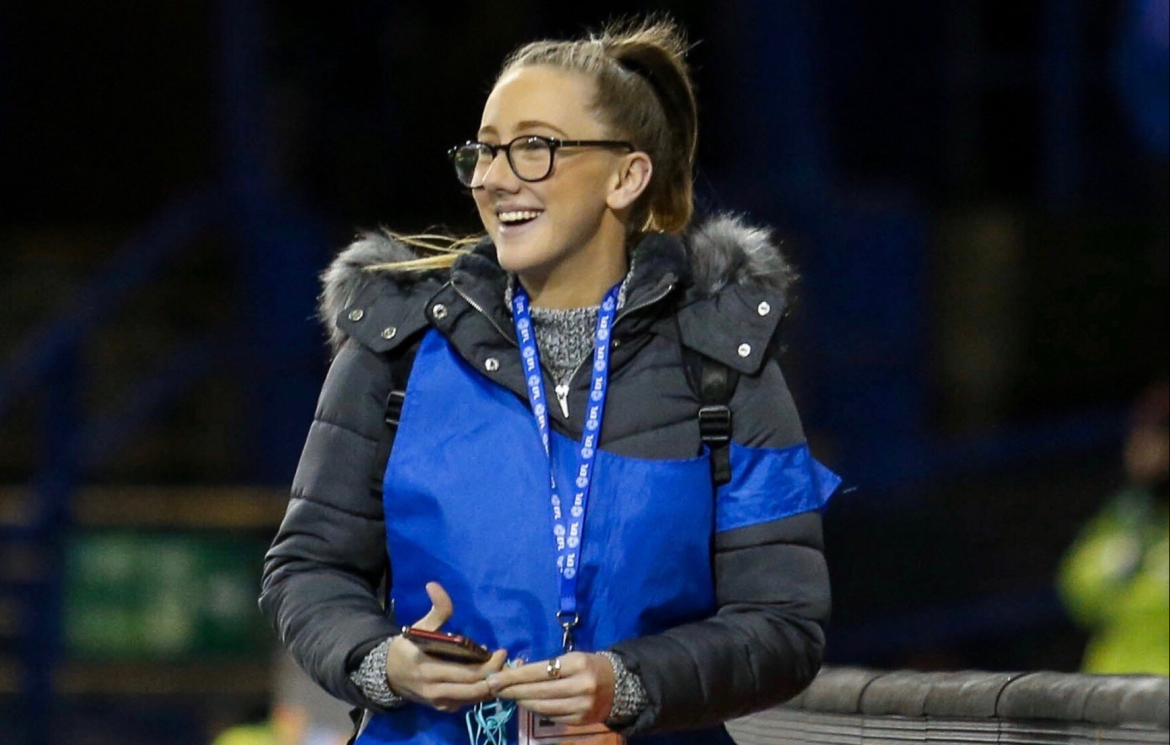 A Sheffield College student photographer documenting the story of football in the city has been recognised in a prestigious competition.
Harriet Massey, 19, clinched joint second place in the first Sheffield Park Hill Student Photography Competition.
Launched by Alumno and Homes for Students, and run by Photo North to celebrate the new student accommodation at Park Hill called Béton House, the theme of the competition was Your Community, and attracted over 100 entries.
She said: "This is a really proud moment for me, and without The Sheffield College, none of this would've been possible."
Harriet is completing a Foundation Degree in Photography at the College's Hillsborough Campus on Livesey Street.
She is in her final year of studying photography having previously completed a Photography and Social Media Level 3 Diploma at the College.
Since starting her studies, Harriet has benefited from an industry placement and experience of work with Sheffield Wednesday Football Club developing her skills. This has involved covering press conferences, player shoots and football matches.
This experience, and her passion for the game, inspired Harriet to tell the story of football and its fans, through photography, celebrating the highs and lows. For more information on Harriet's work, please follow @harrietmasseyphoto on Instagram.
Harriet explains: "I am super busy with the degree, sports photography, commercial work and managing a part time job too! Opportunities seem to be piling up for me at the minute which I am so grateful for during such a tough time."
Harriet has some advice for others keen to break into the industry. "Please don't give up!" she added. "Becoming a better photographer is not something that happens overnight. My images have progressed over a course of four years, through trial and error and focusing on improving a different aspect each game.
"As I progressed as a photographer, so did my opportunities; the club allowed me to photograph press conferences, player shoots, and eventually first team games - where I am now a regular match day photographer and have images used in programmes, social media and the website every week."
Jane Parr, Curriculum Team Leader, Photography and Graphics, The Sheffield College, said: "It's fantastic to see Harriet's talent and dedication recognised in this way, which is testament to our Level 3 and university level qualifications equipping students with the knowledge and industry skills to go further in their careers."
All the finalists' work will be on display at Béton House, Park Hill, Sheffield, in the coming months.
David Campbell, Managing Director of Alumno, commented: "It has been great to have brought the inaugural Sheffield Park Hill Student Competition Photo North competition to Sheffield. The wait was worth it as the entries are creative and thought provoking, demonstrating an abundance of talent."
Martin Corbett, Managing Director of Homes for Students, said: "Now more than ever it is important to give the next generation a platform on which to practice and develop their skills – this competition is doing just that. I am looking forward to seeing the results on the walls of Béton House."
Due to the Covid-19 pandemic, the winning presentation had to be postponed until all of the entries could be submitted and judged. For more details about the winning projects, please visit the competition website.
For more information about photography courses and open days at The Sheffield College, please visit our media, journalism and photography website page or call 0114 2602600.